How To Write a Real Estate Investment Business Plan
Businessmen must have a look!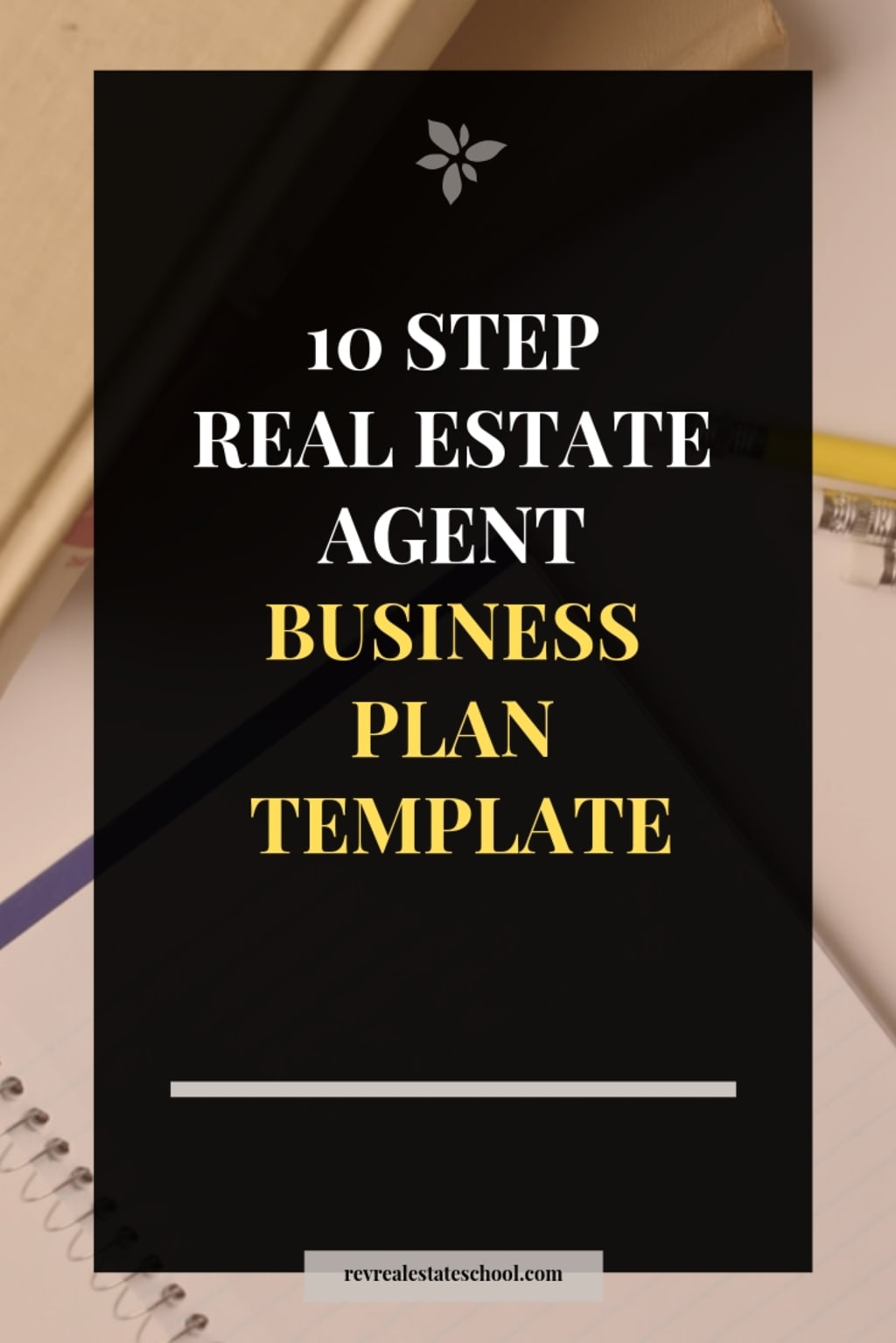 It would not be wrong to say that the day-by-day rising inflation has made living a row in a hoe. The resulting situation has led the man to think of multiple sources of income. Most of the bread weaners are shifting their feed from jobs to businesses.
Like a versatile range of jobs, there are multiple types of businesses as well. Rather than talking generally, we will be focusing on real estate investment business plans.
A real estate investment business is a great way to generate revenue. It can be counted as a source of getting passive income, cash flow stability, tax advantages, and heterogeneity.
For a real estate business to run smoothly, and to be resistant to unfortunate circumstances, it should have a flexible and efficient business plan.
Coming to the point, first, we should think about what actually a real state business plan is. So, what are you waiting for? Without the waste of time, let's begin.
What is a real estate investment business plan?
A real estate investment business plan is simply, a document that defines how a real estate businessman intends to run his business.
For a plan to be effective, it should consist of goals regarding investment in a real state as well as business strategies and a timeline for implementation of these goals.
Why is it important?
Having a business plan for real estate is to have a road map for the accomplishment of desired goals and reaching the destination. By clearly defining and organizing the goals in a business plan, one can determine the appropriate methods for achieving the goals.
Acting as a dimension, a good investment business plan can take the route along with your career for a lifetime but a poor plan can get in a way of your future business goals.
Template for writing a real estate investment business plan
A real estate investment business plan should be written in a correct template so as to get it right the very first time.
For a business plan to be as effective as your mind map, it should be written in accordance with some defined protocols. These are as follows:
1. Start with an executive summary
An executive summary is actually a snapshot of a business plan. A good business plan should have a concise and defined summary at the start.
Briefly defining the mission statement, company description, business goals, finances, strategies, and methods for the achievement of those goals, it answers the 'why' of the business plan.
2. Description of company goals
The next step is to mention the quick examination of the company. In a completely defined way, describe the nature of your business and the targeted marketplace.
Also, mention the goals you want to achieve during the period, particular strategies to achieve the goals and customer satisfaction, and advantages being provided to the targeted customers.
3. Market analysis
The section will identify your knowledge about the company. The section mostly consists of information about the targeted market, the size and dimensions of the company, market shares, and pricing of the products.
Proper market parameters also include a SWOT analysis. SWOT stands for strengths, weaknesses, opportunities, and threats.
SWOT analysis is an effective way to evaluate company's status and opposite companies. It allows looking for the areas that are in their best framework and the areas that need improvement.
4. Company management and organization
This section explains who does what in the company. Being a business planner, you need to have a detailed display of the company's hierarchy, mentioning the owners, their career achievements, and management profile.
This may seem unnecessary to some investors but it is good to mention who is the owner for the safe side.
5. Products or services to offer
This section is where you have the maximum chance to grab your customers. What would you sell? How this would benefit your customers? You need to answer all these questions in killing words.
It should contain all the necessary description about your products or services, their effectiveness and benefits, life cycle or shelf lives, and research and development activities.
Since we are specifically talking about a real estate business plan, you need to mention how your services are better than that of other businesses.
6. Description of marketing strategy
Marketing strategy mainly explains the method that the business owner would use to sell their products and services. This may include market penetration, future growth plans, distribution lines, and communication sources.
In every business management, marketing and reaching the leads is always the prime goal. For this, the business owners use different sources like social media, the company's official website, and emails etc.
You should consider the way that perfectly matches your company's operations and management.
How to write a successful real estate investment business plan?
Some of the proxy tips you can use while writing a perfect real estate business plan are only a single line away.
1. Optimize your vision
Vision is the first step in any constructive process. Your business plan must sound your vision regarding your company and market. This is because, your vision will drive your business forward, by helping to get through ups and downs and thick and thin.
A good way to write a perfect attractive vision is to research other companies' visions. This can be better to brainstorm your mind, explore eye-catching words, and have some amazing vision statements. You can then simply alter them according to your own school of thoughts
2. Mind your short-term goals
It is rightly said that having an eye on the destination motivates you to try again. Whether establishing any sort of business, consider what you want to achieve in the next 1 to 2 years.
This is beneficial as short-term goals are realistic and achievable. So, they will help you to remain on track and stick to your long-term goals.
Common short-term goals may include securing your first investment back, saving for the down payment, planning for expenses, etc.
3. Focus on long-term goals
As important as short-term goals, long-term goals are the track to lifetime success. But as the name indicates, these goals require longtime research, planning and determination, but are still achievable.
The long-term goals may be much personal like saving for family expenses or maybe more business concerned like lifting the company to the highest ranking.
4. SWOT analysis
As explained earlier, SWOT analysis serves to play an important role in determining the company's status. A thorough SWOT analysis would let you find the loops in your company before any other competitor.
This will help you improve the company's status without having any flaws in the company's reputation.
5. Take a check on your current finances
Whether you are starting up with something less or more, you must confirm if the startup is more than enough for the accomplishment of your short-term goals.
For this, you absolutely need to have a check on your initial finances and daily spending. This will ensure your overall economic status.
Starting up a business with a low startup? Although possible, may bring some challenges along. For a real estate business, you need efficient capital to clear all the business expenses, starting from fees and taxes to utilities of management and repair.
Once you understand all the financial expenses, make a financial outline as a key to have a check and balance on each investment.
6. Develop an investment strategy
This can be your thumbnail in business successes. Whether you want to make long-term investments or become a one-night rich, it depends on the nature of your business and the strategy you apply to gather the community.
Investing in variable departments helps in generating more revenue than investing in a specific sector.
To cut the story short, there is no right or wrong strategy, as long as your strategy perfectly suits your short-term and long-term goals, and you are lifting above the competitors, you are doing great.
7. Draft your marketing plan
Marketing, although seems 'easy to do,' need much understanding of the business and the market. An accurate marketing plan can become the foundation of a high revenue-generating project.
It is important to invest in your company's advertisement, logo-making, brand naming, and social media followers. This builds trust among the customers regarding the company's credibility.
8. Don't forget to create a backup plan
A famous quote reflects the lesson:
"Think for the best but prepare for the worst."
Your business plan may seem an easy pill to swallow, but it can sometimes, get troublesome. So, it is better to have a backup plan. The plan would help you overcome complete failure and management or economic losses.
So, you should know beforehand what you do if your sales get low or if you do not find any investors.
9. Promotion deals for gathering customers
Continuing the backup plan strategy, in difficult times, owners should have ways to regather the customers like putting some items on sale, or cash-on-cash return strategies.
So, they should think about the strategies before time. This may help the investors to make various combination deals for the future.
Conclusive statements regarding writing a real estate business plan
A real estate investment business plan can be an inspiring source of making your dream come true. It is a snapshot of your dream business so, must be attractive.
Whether you are working for a real estate or an online business, your business plan should have that magnetic field to attract customers. It should be detailed enough to answer all the ambiguities of the customers and the market.
Moreover, it should also focus on the future goals and strategies for haphazardness, if occur. Lastly, it should have some deals as a backup to ensure stability during the periods of down market. That's all to notice, best wishes for your business.
About the Creator
hi there readers,
I am here with some interesting content you would like to read in your free time. My content is about health, beauty, food, and Nutrition. I will help you out in getting accurate and unique content for your websites.
Reader insights
Be the first to share your insights about this piece.
Add your insights