How To Win Amazon's Buy Box - Top Tips & Secrets
So, you've optimized your Amazon listings using our top 8 "SAO techniques," but still your products seem to be dragging behind your competitors. The reason for this? You're probably losing the Buy Box.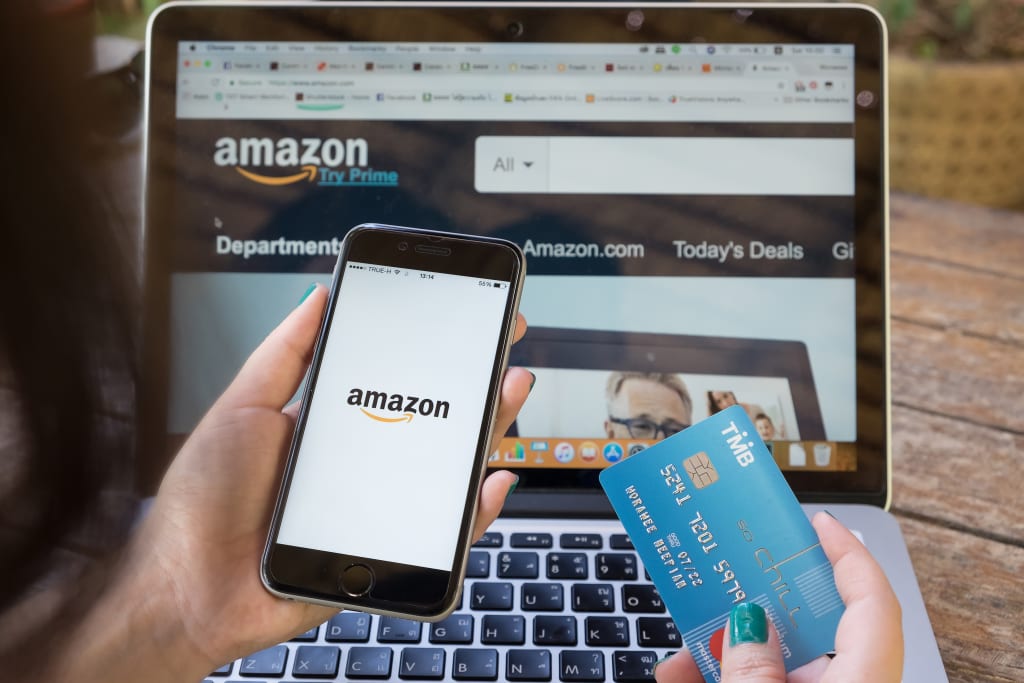 The Buy Box: the lifeblood of your Amazon shop. This paramount "buy box" can make or break your sales and profitability.
So, you've optimized your Amazon listings using our top 8 "SAO techniques," but still your products seem to be dragging behind your competitors. The reason for this? You're probably losing the Buy Box.
What Is the Buy Box
The Buy Box is the box on the right-hand side of the product page with the "Add to Cart" button circled in red in the image below. This box is where customers add items to their shopping carts based on price, seller, and reviews. This square includes details about the purchase such as shipping items, quantity, and the most important: "Other Sellers on Amazon."
On Amazon, several sellers are usually offering the same product. This means that when a customer clicks on that product's page, they have the option of buying it from a variety of sellers at a variety of prices.
In order to get the sale, you have to win the Buy Box.
The Wall Street Journal found that the buy box accounts for 90% of Amazon sales and conversions. With so many sellers on Amazon selling the same or similar products, the only way to stand out is to be prominently displayed in that little box. It may seem small, but it has a huge impact.
How to Win the Buy Box
Be Buy Box Eligible. First, you need to ensure your shop is eligible to win the buy box with Amazon's status qualifications. You must be a Professional seller meeting certain performance-based requirements such as performance metrics, high customer shopping experience ratings, and customer offerings (like speed of delivery, shipping, etc.) We will talk more about these metrics below.You can monitor your listing's Buy Box eligibility by going to the Inventory tab, selecting Manage Inventory and Preferences, and then select Buy Box Eligible in the Column display list.
Price Competitively. Amazon claims that winning the buy box comes down to four major criteria: competitive pricing, stock levels, fulfillment, and customer service.The first makes sense: the Buy Box shows the best deals. Watch your competition's pricing to determine your own valuation. If they are charging significantly under you, they will always win the Buy Box. However, don't necessarily undercut your competition in a way that will hurt your own margins or credibility. Too low prices could make your product seem cheap or suspicious, but too high could make you lose the Buy Box.Keep up with valuing trends weekly and alter your pricing in small amounts to see what price will land you in the Buy Box, while still maximizing your margins.
Maintain Stock Availability. It's impossible to win the Buy Box with lacking or minimal stock. Always have high inventory (which is also good for optimization purposes). It's also important to ensure that you deliver on all inventory and shipping promises to avoid disappointing a customer.For example, if you are going on vacation and your shop will also be on break, you should update your listing status to reflect that you are temporarily inactive. Otherwise, your shop will suffer long-term effects from customer (and Amazon SAO) dissatisfaction.
Offer Fulfillment Options. Just like Amazon wants their customers to have access to the lowest, most competitive prices, they also want their customers to have quick and reliable service. Offering multiple shipping and handling options, including free shipping, will give you a higher Buy Box priority. There is no set rule for shipping or fulfillment days, as some products take longer to prepare than others. Again, it's a matter of studying your competition and one-upping them by the slightest amount until you're in that Buy Box.Just like with Amazon optimization, FBA merchants have priority over non-FBA. Consider using Fulfilled by Amazon to help boost your products towards the top of the search page and Buy Box.
Provide the Best Customer Service. Winning the Buy Box seems to be most related to high levels of customer service and seller status, rating, and performance.
Seller Reputation
Your reputation is all about quality customer support. Those sellers who respond to inquiries and claims within 24 hours receive 50% less negative feedback than those who respond out of the 24-hour window. Responding to customers with high-quality, in-depth responses is more likely to give you a high seller reputation.
Amazon suggests four ways to building customer trust and boosting your reputation:
List products accurately (give the correct information)
Ship accurately and on time
Communicate quickly with customers
Provide excellent customer service
Seller Rating
A high reputation naturally leads to a higher rating. Having a high feedback rating sets you apart from other sellers of the same product. A high star rating looks good to Amazon's search algorithm and appears trustworthy to consumers.
There are two rating factors that boost your ability to win the Buy Box: the quality of feedback and the feedback count.
Positive feedback is the only way to win the Buy Box. If you have a large number of negative reviews, Amazon will not want to promote you to their customers, and similarly, customers will not want to buy from you. But negative reviews do happen, so be prepared to deal with them. Review all negative and neutral feedback and respond to the customer to learn more about their complaints.
You also want a large total number of reviews: 1,000 reviews are more likely to win the Buy Box than 5 reviews with the same rating. The best way to gain more reviews is to have a consistent cadence of asking for feedback after an order has been dispatched. For example, two weeks after you have shipped the product, send an email to the consumer requesting their feedback and rating on Amazon. We will discuss customer support and follow up in a future article.
Seller Performance
Finally, your seller reputation and ratings equate to your "Seller Performance," which is Amazon's way of ranking you against other shops. There are three major selling targets of high customer service that Amazon wants you to reach in order to win the Buy Box:
Order defect rate: 1%
Pre-fulfillment cancel rate: 2.5%
Late shipment rate: 4%
Basically, list properly, ship on time, and always fill orders. "Good" or "Excellent" sellers have a high-performance rating and a low return percentage (meaning they have few returns, exchanges, claims, and refunds). You can learn more about how Amazon measures Seller Performance here:
Final Thoughts on Winning the Buy Box
The Buy Box can make or break your Amazon shop's success, so it's important to spend time optimizing your service towards it. Winning the Buy Box boils down to three major rules:
Customer experience and ratings always come first.
Stay up-to-date with competition prices and ratings. (Your major competitors are those that are already in the Buy Box. Check out what they're doing well and figure out how you can do it better.)
Consistently improve your marketplace presence. Don't be afraid to test out new prices or methods and pivot as needed.
Expand Your E-commerce Business
Seller's Choice is a digital marketing solution provider dedicated to the interests, growth, and profitability of e-commerce brands. For more updates, industry news, and e-commerce expertise, visit our site or get in touch.