How to promote OnlyFans without social media
How to get followers on OnlyFans without social media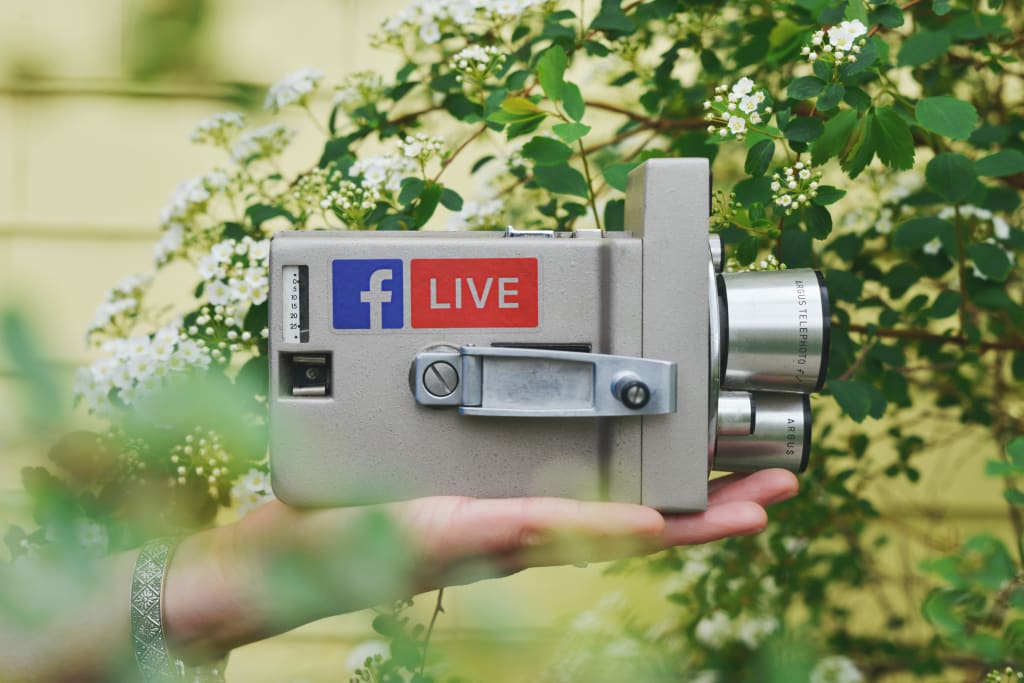 Unsplash
It's no secret that over 7 million fans spend money on OnlyFans monthly. Models who know the right tactics to promote their content attract more subscribers and earn more money. If you are a model, the more people see your profile, the higher your chances of getting fans. Social media is one of the go-to-method for all content creators or performers on adult subscription platforms including OnlyFans to establish a strong online presence.
But what if you want to stay anonymous and don't want to use social media? Is it even possible to expand your reach and get new subscribers? Actually yes, it is possible. If you want to know how to promote OnlyFans without social media, keep reading on. We can guide you with the right information, tips, and tactics to get more followers on OnlyFans.
Promoting OnlyFans without social media
You are new to OnlyFans and want to attract more followers, but here's the catch- You want to stay anonymous! So if you are brainstorming how to get followers on OnlyFans without social media, there are many other ways to grow your fan base and expand your reach.
Build your own website
One of the best ways to promote your content, if you use social media or not, is to build your own website. There is no better way than this to promote yourself. As you have the liberty to create a blog on any niche on your website, you can link out your OnlyFans account no matter you are an adult performer, chef, fitness trainer, or even a motivational speaker. Using a professional website, you can get plenty of subscribers to grow your OnlyFans.
Earning a good fan base for your blogs will make it easier to convert your fans to paying subscribers on OnlyFans. Your website can also act as a personal portfolio to turn your potential clients to pay to access your content on OnlyFans.
Follow new people on OnlyFans
Connecting with people is one way of gaining more subscribers. Follow new people, connect and start engaging with them, and you will make new relationships that you can turn into a profitable business. This trick is a growth tactic used by many creators on Instagram. You can also use the follow and unfollow trick if you want but make sure you use it mindfully, as it might affect the relationship and create a negative association.
And according to the psychology of fans, around 15% of users who you follow will definitely follow you back, and if your content is appealing to them, they will be willing to pay for it.
OnlyFans shoutout
Shoutout refers to scenario at which you partner with other models and post each other's images and OnlyFans links on your own page. This helps you to get access to both subscribers and get the publicity without the use of social platforms.
How to promote OnlyFans through shoutouts:
Find shoutout groups on telegram, Twitter, Reddit, etc., and find the models who are interested in doing shoutouts. Contact them directly through OnlyFans and request a paid shoutout.
Use webcam modeling
Are you brainstorming on how to promote OnlyFans without social media, then turning to webcam modeling is a great way to entertain your followers by performing for them in front of the cam. It is a great strategy that works if you are an adult performer to build a good fan base and make money. You can look for other strategies if you are a food blogger or fitness model.
Create an online course
If you are brainstorming about how to get followers on OnlyFans without social media, consider creating online courses. For example, build online courses to educate your audience about the industry-specific topic if you are a fashion enthusiast or fitness trainer.
While social media is the best way to market your content, submit your online courses on websites like skillshare to let your audience know and understand you. You will surely get a good fan base from this, but only if you post content frequently and is consistent about it.
Work on collaborating with other models
Collaborating with other models on OnlyFans is an excellent way if you are looking for how to get popular on OnlyFans without social media. If you have models who is active on OnlyFans as your friends and you both have the same audience, try associating with them, as the people interested in your niche will be willing to subscribe to your content if they learn about you through your friend.
Now coming to your audience, they will be excited to be exposed to a new type of content that comes out of the partnership. Collaborations are often exciting, novel, entertaining and engaging.
Offer spectacular discounts for your subscribers
Special offers and discounts are loved by people, both first-time buyers and subscribers who are interested in repeated purchases. It helps people repeat subscriptions and stay loyal to a business. Offer discounts ranging from 5% to 100% with a validity of 30 days.
Provide exciting offers to expired subscribers to compel them to pay for your recurring content once again. Selling content on OnlyFans is a lucrative side business for models who love performing in front of an audience. If you aren't planning to reveal your identity, try choosing niches like feet fetish so that you can remain anonymous and still grow your fan base.
If you find a slowdown in the subscriber rate, try making your subscription free for a limited period, and in the long run, you can turn them into paying customers. Keep your subscription rate modest to entice additional fans, or offer them a free trial to your existing subscribers. You will be able to grow your follower base rapidly in no time.
Promote your content through tube websites
Tube websites are a great way to promote your adult content by uploading short video clips or posting pictures on websites like ManyVids to get more subscribers. Posting short videos will help your fans know what type of content you create and will be willing to pay for it if they like it.
Establishing an online presence on these tube sites isn't easy, but it's not impossible, and the rewards you get are more impressive. All it takes is a little hard work and effort.
Using social media privately- For those who can't avoid it.
Yes, we know this post is for those who want to know how to promote OnlyFans without social media. But there might be many of you who might be interested in using social media moderately and privately. If you still like to use social media but more privately, it is possible 99% of the time if you do it the right way.
First, create a separate social media account and avoid all the chances of people finding your content online in case of shoutouts. When being anonymous on social media, make sure you create a stage name that you use across all social accounts on all popular platforms like Instagram, Twitter, TikTok, Reddit, Snapchat, and more.
Conclusion
What we discussed here are some of the common strategies to get more fans without using social media websites. While social media is a powerful tool to promote your content, these tips can be good enough to get started if want to know how to grow OnlyFans without social media.
Whatever be your strategy, creating engaging and entertaining content is critical. Keep your subscriber's entertainment and project curiosity in your short promotional clips. Understanding what drives the interest of your fans is essential to create fun and exciting content.
Reader insights
Be the first to share your insights about this piece.
Add your insights