How to Nail a Doctor Bio Every Time: 10 Tips to Write It Like a Pro
This guide will teach you how to write an effective SEO optimized doctor's bio to be used on your medical website, newsletters, or any other media.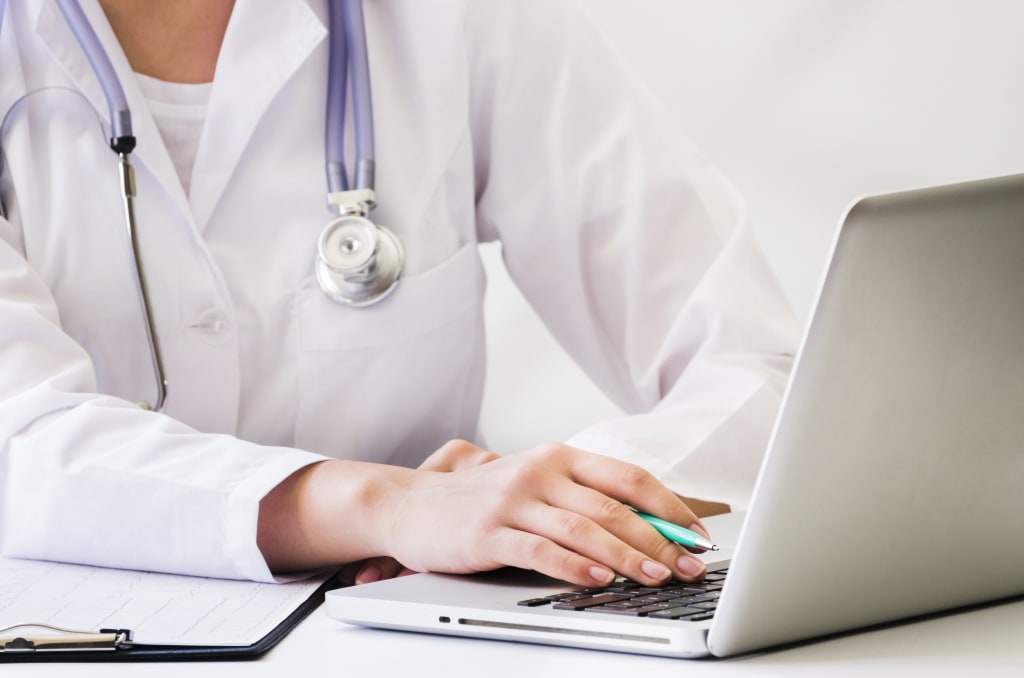 Image Source: Freepik
Consider the following scenario: With no acquaintances to ask for advice, a young family relocates to a new city. Finding a new doctor who is close by is a top priority, especially in the event of a crisis. They turn to Google, like most people do nowadays, and type in 'Doctors near me.' They click and scan through bios, ratings, and reviews, looking for a doctor who has the necessary qualifications and is also personable. They want to understand as much as they can before scheduling an appointment. However, even if you are the perfect doctor for their needs, they may reject your profile if your bio does not adequately reflect your personality or credentials.
10 Tips to Nail a Physician Bio: How to Write the Right Things
1. Establish Trust with Qualifications & Credentials
The first question that comes to mind when searching for a good doctor is, "What qualifications do they have?" Therefore, it is crucial to establish your credentials and demonstrate your experience. You should also highlight your medical specialization.
2. Add Your Current Title
Your current title or job should always be included in your doctor bio. To establish and promote your experience, put the titles 'General Physician' or 'Orthodontist' just before or after your qualifications.
3. List Down Your Achievements or Awards
Listing your accomplishments and accolades shows a potential patient that your credentials aren't just words on a page but that you've been recognized for your efforts in the field. This will boost people's trust in your work and medical expertise.
4. Write About Your Care Philosophy
Write about what inspired and motivated you to pursue a career as a doctor. What aspect of your profession do you enjoy the most? Depending on the length of the bio you're writing - short, medium, or long – you might want to include this information. This could very well be the feature of your profile that persuades a patient to schedule an appointment.
5. List Your Special Interest and Hobbies
While almost every doctor bio includes a list of credentials, you can make yours stand out by including other personal details such as your hobbies or areas of interest. This way, patients will be able to connect with you on a deeper level and see you as someone relatable rather than simply a name on a website.
6. Proficiency in Different Languages
If you serve a community where several languages are spoken, knowing multiple languages can make communication with your patients easier, adding a personal touch. List out the languages you know besides English to connect with patients who don't speak English.
7. Include Community Activities
You can also mention your involvement in community groups or clubs, as well as any volunteer work you've done. Doing so will demonstrate that you care about the larger good and are actively involved in your community.
8. Put a Face to the Name: Always Have a Photo
Research shows that doctors with profile photos are viewed twice as often as those without photos. You should use a simple headshot, at the very least. A professional photograph that captures your warmth and personality is ideal for creating a great first impression on prospective patients.
9. Link to Your Patient Reviews
More than 80% of patients consider online reviews while selecting a healthcare practitioner. A patient's narrative has the potential to change lives. It appeals to the audience's emotions and allows them to imagine how their lives could be bettered by availing of your healthcare services. So make sure to leverage positive reviews while promptly addressing negative ones to prevent damage to your online reputation.
10. Optimize Your Bio for SEO
While you want your physician bio to captivate patients, you also want to ensure that it's visible to the right audience. That's where healthcare seo comes in. Your physician profile, like any other webpage or blog article, should be optimized for search. Make sure that:
Your page titles and meta descriptions are unique, and try to include your name, location, and specialty
Names of all conditions (both lay terms and clinical terms) that may be relevant to your practice are included
You use a search-friendly URL structure to keep things simple and be easily found
Where Can a Doctor Bio Be Used?
1. Website content -Adding a doctor bio on your website, especially to every blog post, enriches the content and builds trust amongst your prospective patients.

2. Proposals- Include your bio in the proposals you send to hospitals, patients, and other interested parties to highlight the benefits of choosing your practice.

3. Teaching applications, speaking opportunities, and presentations- Use your doctor bio while applying for such opportunities to give a brief preview of what you have to offer in terms of medical expertise.

4. EBooks, books, and other publications- Including your credentials and academic background ensures greater credibility and establishes you as an authority on the subject matter.
A well-written, SEO-optimized doctor bio is just one of the many components of healthcare digital marketing that helps prospective patients understand and ultimately decides if a doctor is a good fit for their healthcare needs. By providing a well-written bio page, prospective patients feel connected with their doctor before they even visit their practice.