How to Manage a Company While Everyone Works From Home
Lessons from the Head of Operations on how managers can lead a team remotely.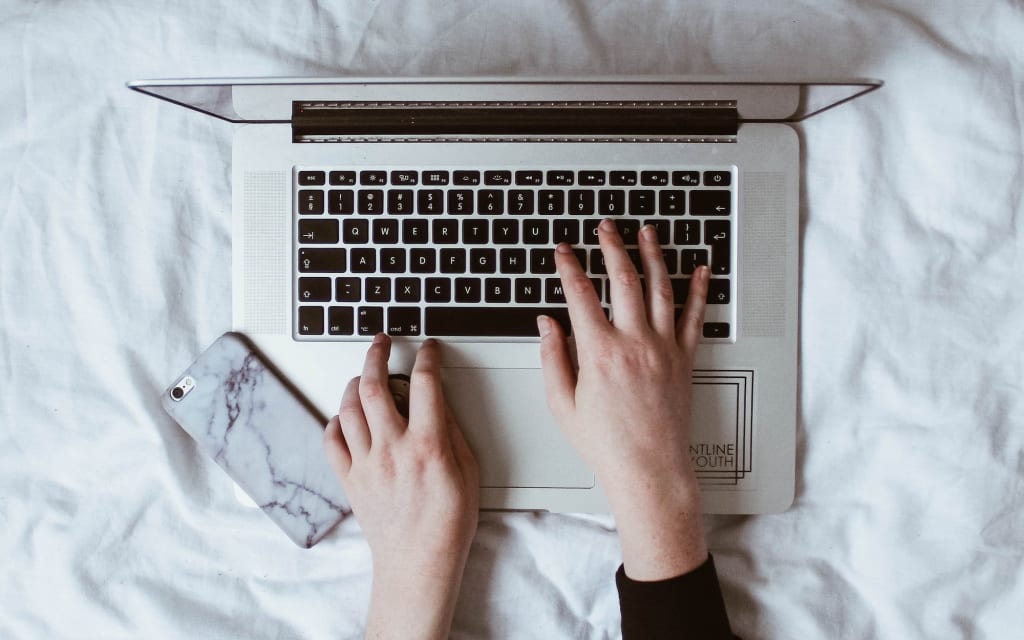 The global pandemic has created exceptional challenges across the board, and uprooted the roles, responsibilities, and priorities of essentially every working person on the planet, from CEO to intern and everyone in between.
In my case, and being the head of operations of a publicly traded technology company, when COVID-19 first hit I found myself experiencing two conflicting states simultaneously. First, like everyone else, I felt totally blindsided and weighed down by responsibility–how could I not be, facing a situation that literally had no precedent, and potentially major implications for both our employees' health, and professional future? But at the same time, I felt a surprising sense of assuredness in how quickly the company would be able to acclimate to our newfound circumstances. Though, when I think about it, I really shouldn't have been surprised at all.
The truth is that I, along with my fellow managing partners at Jerrick, have spent years preparing for a situation just like this. And by that, I don't mean a global pandemic that has upended life as we know it and spurred a "new normal" that none of us have really wrapped our heads around yet. Instead, I mean that in our company's relatively short but robust history, we've exerted massive amounts of time and effort preparing for what we internally call "OOTO" events – or, instances that are, very simply, Out of the Ordinary.
More than anything else, I've found that our team's ability to go virtual so quickly and keep output and productivity relatively unchanged (if not increased) comes down to two, very simple factors. One is the fact that our company, though publicly traded and rather institutional in practice, has the DNA and mentality of a startup–agile, flexible, quick to learn, and responsive to changing tides. The second is that we're a technology company, and we know how and when to implement the right technology to 'get the job done'.
I can't solve the pandemic, and I certainly don't know what OOTO is coming for us next, but I do know that my findings from this time have equipped our entire firm to stay steady through change. Here's how we did it.
Maintaining Culture in a Virtual World
A strong sense of culture is pivotal to any company, from a startup to Fortune 500 company, and maintaining culture, let alone evolving it, while your employees are working out of their pajamas in their living rooms isn't easy. Defining what your company's core values are, and making sure they are communicated to your employees often, can make this a little simpler. 6Q compiled a list of real-life company values, as articulated by the world's top brands, to use as inspiration. Amongst them, you will find:
We are highly creative and strive to connect new ideas with business; realities
We are inclusive, open and actively engaged with our customers, partners, employees and the communities we serve;
People are our greatest asset.
Focus on the user and all else will follow;
Democracy on the web works;
Great just isn't good enough.
You identify root causes, and get beyond treating symptoms;
You say what you think even if it is controversial;
You make time to help colleagues.
Jerrick
After years of synthesizing Jerrick's, we landed on the following core values of our culture:
Intelligence: You are intelligent, both practically and emotionally, and you seize any opportunity to contribute to the collective.
Work Ethic: You work hard without ego and value transparency.
Abstract Thinking: You focus on the forest when you're in charge of the trees.
SaaS companies like Zapier suggest that you focus your company culture on the work itself. "Culture is about more than ping pong tables," writes Wade Foster. When your work-from-home team can't build culture around the watercooler, you have to build it around the one thing you should all have in common: your work.
The best way to create a company culture that everyone can agree upon is to work on it collectively. Set up a virtual meeting that most/all of your employees can attend. Then discuss what values your company holds most valuable and how those values can be applied to the current work at home situation.
Getting everyone together to define or redefine your company values at a time like this gives leaders the chance to be transparent about the present and future of the company. Put a strong, optimistic face forward and you will lead an organization of strong-willed, optimistic employees.
How We've Prepared for This Transition
Fortunately, most managers, including those at Jerrick, already have experience working with someone outside of the office. Research by the International Workplace Group found that 83% of US businesses have a flexible work-from-home policy in place in 2019, or had plans to adopt one. Even prior to the outbreak of the global pandemic, there was already an increase in companies willing to transition to a new model based solely on the benefits already inherent in remote work setups. Case in point:
57% of remote workers were more satisfied with their jobs than their in-office counterparts.
65% of employees found they were more productive when working from home.
50% of employees said that they had fewer sick days and 56% said they had fewer absences when they worked from home versus in-office.
42% of employees that worked from home had been with the same company for 5+ years.
More than one-third (37%) of small businesses already outsource a business process in 2018 and more than half (52%) planned to in 2019, according to research by Clutch.co. Thanks to this, managers and leaders already have some of the technology in place to work with people (such as freelancers) who likely work from home.
Technology to Connect Remote Employees
When it comes to the actual transition from in-office to work from home, there will be some costs to consider. Fortunately, the benefits of remote work seem to outweigh the costs.
Employees who have higher morale, are more productive, and take less sick days will offer more value to a company's consumers. Ultimately, this will improve the company's bottom line.
Employees who stay with your company longer are more cost-effective in terms of training and human resource expenses.
Employees who are more satisfied will help drive a positive company culture throughout your organization.
When shifting your employees from an in-office setup towards working from home, the ease of transition will highly depend on the technological infrastructure you already have in place. Conversion costs typically include getting all of your employees set up with the right hardware (desktops, laptops, tablets, and smartphones) and software. In our case, the transition was largely seamless, thanks to the strong emphasis we have always placed on vetting and selecting the right software and tools to keep our machine running smoothly.
Once everyone has the hardware they need to work from home, you can get everyone connected with the following apps, software, and tools. Below are some examples of the tools our core team relies on most heavily:
Zoom is the most popular video meeting, chat, and conferencing solution, which rose to a new level of mainstream relevance once the pandemic hit and the world was in need of a way to connect remotely. Zoom, which you can use as either a free or paid user, has all of the video and web conferencing features to ensure your communications aren't interrupted just because everything else is. Business plans start at $14.99 per month per host with up to 24-hour meetings, user management, and additional features.
Slack is a collaboration tool that is changing the way teams communicate and collaborate. In fact, Slack is an acronym for Searchable Log of All Content and Knowledge, which is perhaps the best way to articulate why it's such a valuable tool that it has become the central hub from which all of Jerrick's operations and business are conducted.
Slack allows your team to create channels for specific teams and topics of discussion within your organization. You can conduct calls, share files, have conversations within channels or privately, and integrate your 'workspace' with hundreds of available apps to further streamline your team's workflow and make Slack function exactly the way you need it to for optimal productivity.
Notion is an all in one workspace where you can create wikis, projects, tasks, notes, and documents for yourself or with your team. It allows for real-time comments, discussions, and collaboration. Our team has cycled through a number of project management tools over the course of my tenure, and in Notion we have finally found a tool that is both intuitive to use and highly customizable, which lets us capture everything from our many team-specific workflows, to our sales pipeline, editorial calendar, investor data, company-wide resources, and much more. While Free users can use most of the main features, business plans start at $8 per month per member and include unlimited file uploads, 30-day version history tracking, admin tools, advance permissions, and priority support.
Mastering Remote Performance Management
Once all of your employees have their hardware and software in place, be sure to set regularly scheduled "check-in" meetings. This can be for everyone in your organization (based on size and everyone's remote location) or for managers to hold with their teams.
In addition to reviewing where everyone stands on their projects, you may want to do a quick "how is everyone this week?" If you notice a few employees who seem particularly in low spirits, try connecting with them after the group meeting in private. Keeping tabs on your employee's mental well-being is just as important now as keeping tabs on their productivity.
What's the best way to ensure that everyone in your company is adhering to the values you set forth for your company culture? Check-in, give everyone goals to work towards, and offer the encouragement they need to stay productive through the tough times.
About the Creator
Head of Brand Partnerships @ Creatd (Nasdaq: CRTD). Future Liz Lemon. Current dog lover.
Reader insights
Be the first to share your insights about this piece.
Add your insights