How To: Capturing Readers Interest (Wattpad Addition #2)
Five tips and tricks to bringing in readers online!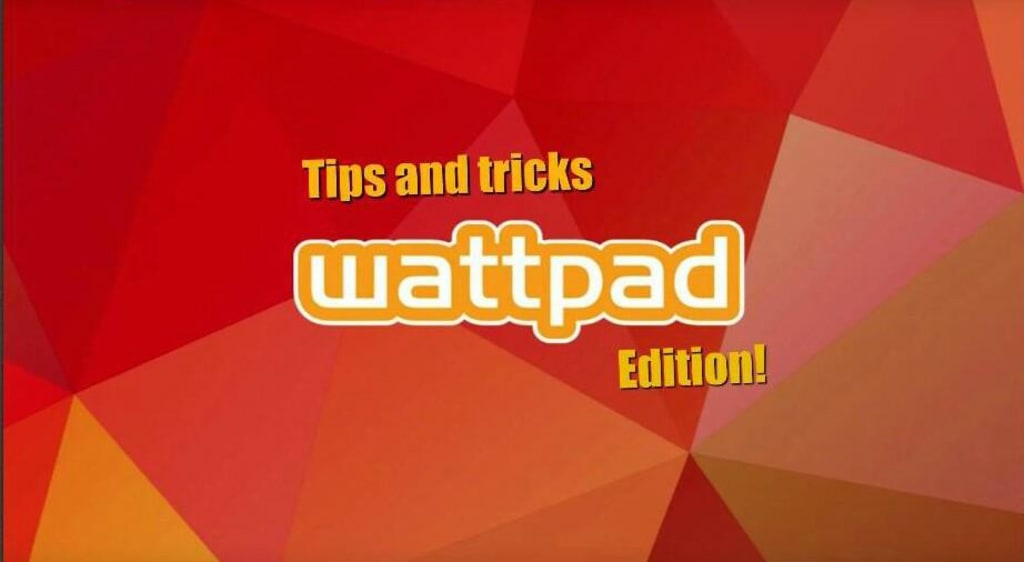 *I do not own the Wattpad logo*
(Side Note: These tips could also work for writing any book, I just like to gear my tips toward Wattpad since that's where my experience is at.)
Ever wonder how some writers get so many views on Wattpad? Maybe you're gearing up to post your first ever book on Wattpad, or maybe you've posted a few books and you'd like to attract more reads for your next masterpiece. Whatever the case may be, here are five tips and tricks to attracting readers on Wattpad!
#1 First Impressions
Ever heard the cliche like that "First impressions are everything?" Well that is extremely true when writing on Wattpad! You want to do your best to capture your reader's attention. There are thousands of works on Wattpad and you want yours to be noticed and read! How do you do that? There are a few different things that need to be well thought out.
#2 A Captivating Title
The first thing you need to capture your reader's attention is with a good title. Without an original, interesting title, your book could fall flat and readers will skip right over your work—no matter how good the writing inside actually is. Why? Because if they aren't at least slightly interested in the title, they won't even give the inside of your book a chance! Don't let the title be the downfall of your story.
#3 Judge Books by Their Covers
The next thing your readers will notice, either consciously or subconsciously, is the cover. The saying, "Don't judge a book by it's cover," is the most irrelevant, yet ironic, saying possibly ever when it comes to reading. When I go through the bookstore, if the cover doesn't look even slightly interesting I am likely to not pick up the book. Is that shallow? I guess some people would think so, however that's just how I work! So make sure your cover looks as interesting as possible to bring in readers.
Side tip: Can't figure out how to make a cover yourself? There are likely lots of people on Wattpad who'd be willing to make a cover for you—I know I've had some people do covers for me. If I do, I make sure to mention their name in the description of the book, letting people know who made the cover and it may be nice to even dedicate a chapter to them and mention them in an Author's Note at the end. That way you get a nice cover and they get some publicity as well!
Another good way to get a cover is try Wattpad's cover app. Lots of great tools on there to create amazing covers! I've used it myself and I love it!
#4 A Good Description
Once you've brought in your reader's attention from your captivating title and award-winning book cover, you've got to keep them interested with a great description! I used to be terrible at writing descriptions for stories! The worst thing to do when writing a description for a story is giving away too much information. If you give away the entire plot for your story right there in the summary, why would people even bother reading the book? This is not SparkNotes for your book, it's your description! The best thing to do is to keep it short, simple and sweet. I personally like my description to be as vague as it can, while still giving a little hint of information.
#5 Update often!
Sometimes the best way to capture readers attention is to simply update often! Being regularly active lets your readers know that they won't be left hanging, or waiting months for an update. One thing I found that works for me is keeping an update schedule, which you can broadcast to your readers in your profile description. That way your readers know what your plan is for updating and it may get rid of the worry of random updates—or if it gets updated at all. An update schedule also can be a great way to help you stay on track as well!
Need more advice?
If you enjoyed my advice about Wattpad writing, check out some of my other posts about Wattpad and writing (along with more to come!). Being on Wattpad for four years and writing for longer than I can remember, I find it enjoyable to give out my advice/ tricks I use while I write.
Also, if you'd like to check out my very own Wattpad works, feel free to check out this link. Thanks in advance if you do!