How Millennials Killed the Traditional Mattress Store
...And why I'm glad that we did.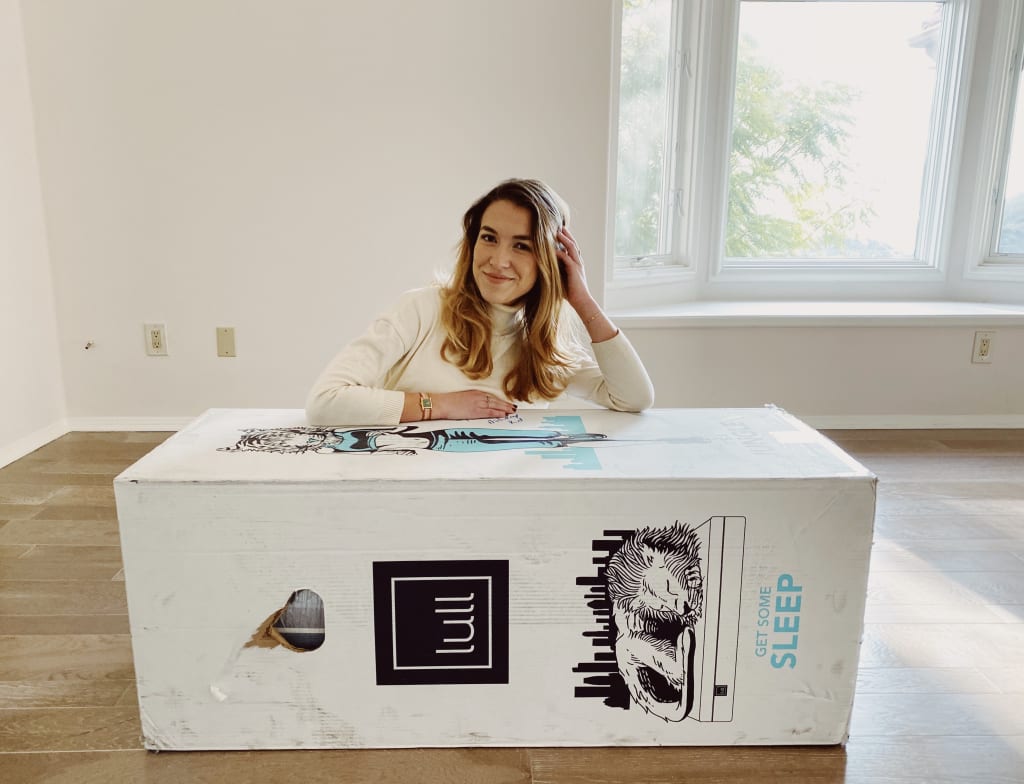 Blaming millennials for the world's problems is trendy these days. Apparently we killed cereal, department stores, and even patriotism! But if our disgruntled elders would take a pause from scolding us to remove their nostalgia-colored glasses, they might see we didn't actually kill their beloved pastimes, we just made them better.
Take the exhilarating experience of shopping for a new mattress. I remember going to the department store with my parents as a child to buy a mattress. Innocent victims of their era, they had no choice but to wander the aisles of plastic-covered beds, desperately trying to distinguish one from the other and avoid the overbearing salesman, failing miserably at both. They were then subjected to the awkward and ineffective "in-store nap," and eventually settled on the one that "seemed better than the last". They then spent the next 2 weeks trying to figure out how they would get it up the stairs when it was delivered.
See, mattress shopping was one of those necessary facts of life that no one really wanted to do, like renewing your license. No one jumps for joy at the idea of spending their afternoon at the DMV, but we do it because we need to drive. We also need to sleep. The benefits of adequate sleep are well known by now: improved mood, sharper attention and memory, less stress, you might even live longer. A mattress is one of the most important purchases you make because you'll likely spend a third of your life on it. But why should a great night's sleep come at such a high cost—literally and emotionally?
Fortunately, the millennials are at it again, this time killing the traditional mattress store.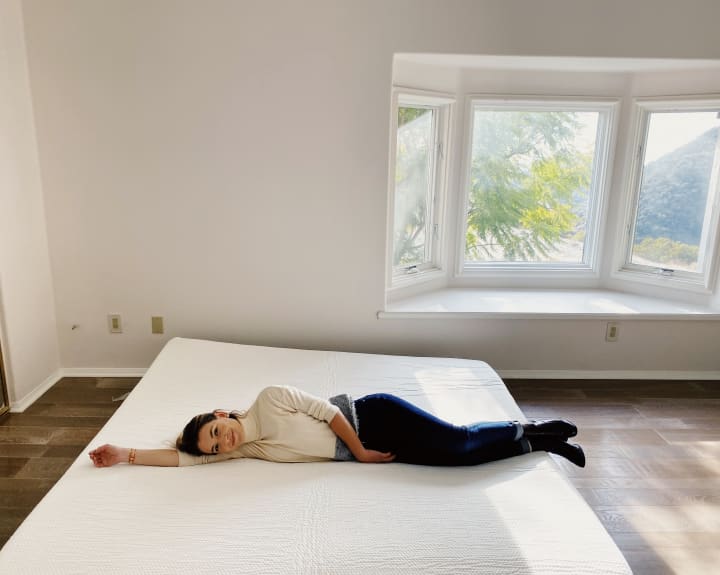 Unlike my parents, my mattress shopping experience was painless and, dare I say, enjoyable. After reading the reviews from more than 30,000 happy customers, I knew the Lull Mattress was the right choice for me. With just a few clicks my mattress was ordered, and in two days a box was delivered to my doorstep. I carried the box to my room, unloaded my new mattress and thanked the universe that I was born in 1992. Most importantly, with its breathable soft memory foam and firm support, I have been sleeping better than ever.
I have suffered from scoliosis since I was a teenager. While I have managed to keep it under control for the most part, waking up in the morning with stiffness and pain had become a fact of life for me. I never imagined that a new mattress could alleviate these symptoms, but since replacing my old mattress with Lull, voted the Best Mattress for Back Pain, the difference is significant. I have been waking up effortlessly and back pain is no longer my first thought of the day.
Another thing to thank millennials for is that we actually care about the environment. We value spending our money ethically; 73% of millennials are willing to pay more for products that are sustainable or help promote a positive impact. Lull mattresses and their packaging are made from eco-friendly materials. Lull goes to great lengths to minimize waste, making them a proud member of the Sustainable Furnishing Council.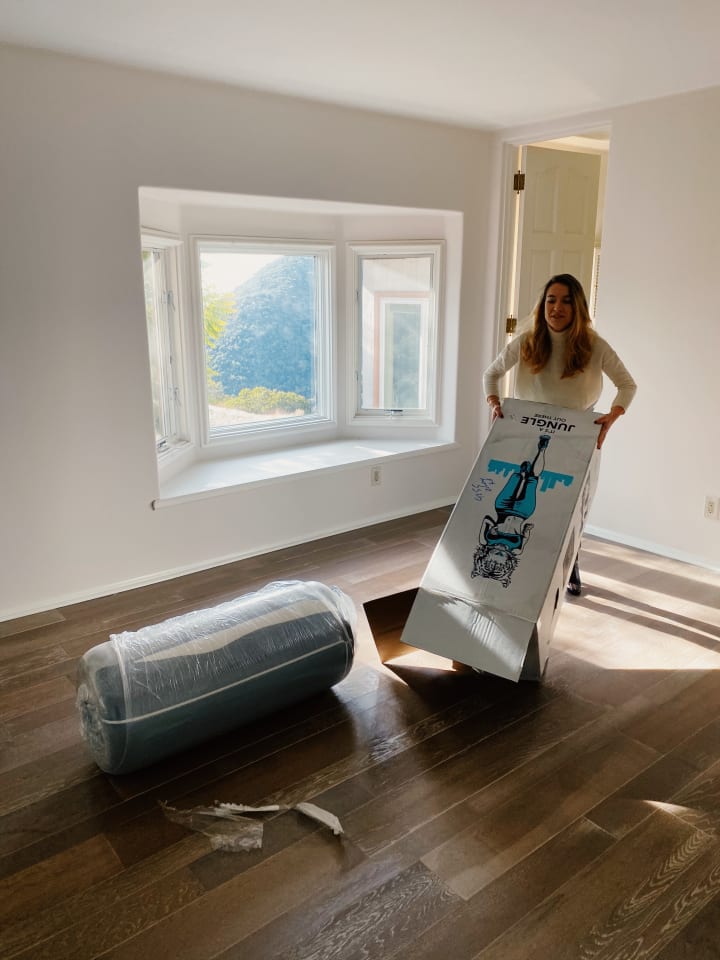 As you can see in this photo, my delivery consisted of nothing more than a box and a mattress wrapped in one layer of plastic protective covering. This means zero cleanup time for me and less waste and pollution for the planet.
But then a new problem hit me: What on earth am I supposed to do with my dumpy, old mattress? Fortunately, my panic lasted no more than about 5 seconds, as I was quick to discover that Lull had solved this problem too. On their website, they include a super handy Mattress Disposal Guide that covers different options to easily and responsibly get rid of old mattresses. We all know it's not cool to dump your mattress on the sidewalk and wait for someone else to take care of it.
Another shocking (though at this point, unsurprising) reality I discovered during my mattress research was that the previous generations' mattresses were filled with potentially harmful chemicals! Until only recently, there was little to no transparency or industry-wide standards around what materials were going into the manufacturing of mattresses. Today, Certi-Pur US, of which Lull is a proud member, is ensuring foams meet their rigorous safety guidelines—meaning Lull's mattress foams never contain ozone depleters, formaldehyde, or heavy metals such as mercury or lead. Finding a natural mattress is easier, cheaper and faster than the alternative, so why even take the risk? You literally have nothing to lose.
I was pleased to discover the many measures Lull takes to make sure that their mattresses are safe both for our bodies and our Earth, a former luxury that my parents never had the chance to enjoy at my age. The ease of purchase and delivery paired with the fact that I have been sleeping more comfortably and soundly than ever has given me a whole new level of respect (and sympathy) for what my parents used to endure to supply our family with average mattresses.
So sure, blame us. Millennials killed the mattress store! And you know what? I am so glad that we did so everyone can experience the comfort and support of Lull.