How Did China Cope-Up after The Corona Effect?
With the outbreak of the novel Coronavirus, the world has been taken by storms as it has affected millions of people and their daily lives. Nations are suffering from the outbreak and economies are trembling.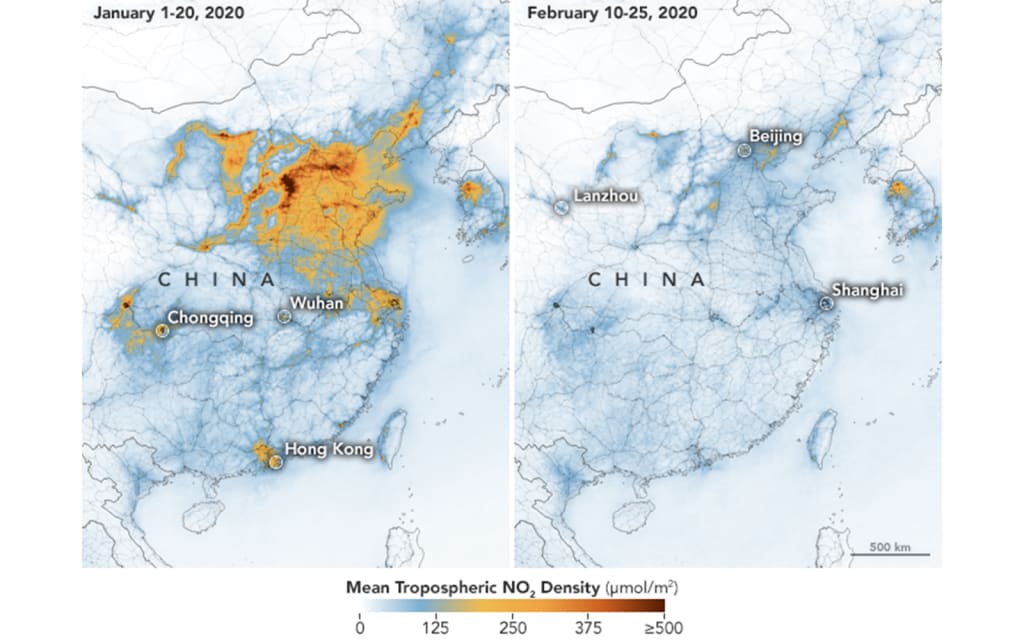 COVID-19 Stats China
With the outbreak of novel Corona virus, the world has been taken by storms as it has affected billions of people and their daily lives. Nations are suffering with the outbreak and economies are trembling. The pandemic has risked the lives of millions of people and thousands have passed away already. Every sector of human civilization has been put at stake. Shopping malls have been closed. Education systems are hurt and people are looking for their academic help with online classes, as there is no risk of human connection in this medium.
The virus first emerged in the industrialized city of Wuhan, China. From there, it eventually spread all over the world and has reached all parts of the globe where human beings are found. Until now, Italy is facing the pandemic in worst conditions and other parts of Europe and Asia as well, are going through a crucial period. China, however, has recovered from the viral diseases and no more new cases are reported from the country.
Chinese fight against Corona virus has been a fascinating one. The way they have coped with the situation is not only interesting but inspiring too. Moreover, their fight against the pandemic is significant because the whole world depends upon Chinese economy. Hence, their downfall could mean global economic crisis. Fortunately, Chinese people have won the battle against COVID – 19. The world, however, is yet to follow them in the long and difficult to run pathway.
Let us see how Chinese government fought against this pandemic and how their strategies became so successful. The world is looking towards Beijing to learn some lessons. Here are the lessons for you:
Color Coding
China has the best and most modern surveillance system in the world. To cope with this pandemic, Chinese government collaborated with Alibaba and Tencent to develop a color coding digital system which tracks millions of people. The smartphone app was first deployed in Hangzhou with collaboration from Alibaba. It assigns three colors to people — green, yellow or red — on the basis of their travel and medical histories. Another software of this sort was developed with the help of Tencent in Shenzhen.
Citizens are required to log in to this app using pay wallet services like Alibaba's Alipay. On the basis of color codes that it assigns, it is decided whether a person ought to be quarantined or allowed in public. People with green color are allowed in the public areas using designated QR code at metro stations, offices etc.
The system is being used in more than two hundred Chinese cities and soon it is going to become a nationwide system for them.
Robotics
Robots have become a significant part of human life with the advancement of civilization. From cooking food to dispensing garbage and serving meals in the restaurants, robots are being used in advanced countries now. China used the phenomenon for their own good in this pandemic too. Using robots to prepare meals at hospitals, becoming waiters at restaurants, spraying and disinfectants and cleaning, to vending rice and dispensing hand sanitizers, robots were the infantry soldiers in china's war against Corona virus.
As per a Reuters report, a small robot called Little Peanut is delivering food to Passengers who were on a flight from Singapore to Hangzhou, China, and are currently being quarantined in a hotel.
Drones
Among modern technological gadgets, drones are a unique invention and are used by Chinese government to much affection. Drones have come to rescue in by transporting both patient samples and medical equipment in some of the affected areas. This method helped them enhance the speed of delivery along with saving the samples from contamination. Some agricultural drones were used to spraying disinfectants and sanitizers to clean the places around the country.
Moreover, a few drones powered with facial recognition were also used to broadcast warnings to the citizens, asking them to stay inside their houses in order not to spread the viral disease and chide them for not wearing facemasks. Drones are also flying with QR code placards that can be scanned to register health information.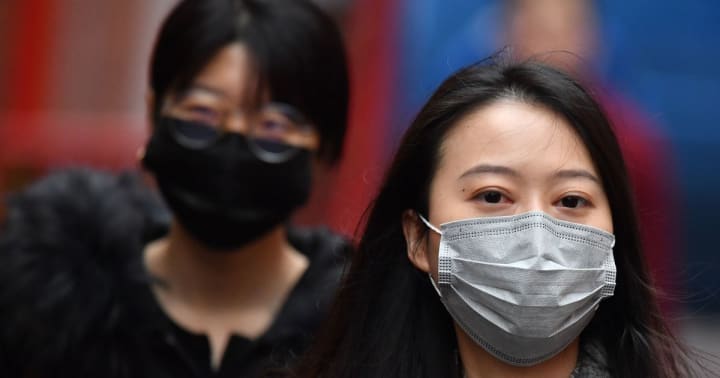 Big Data and Facial Recognition
With China's surveillance system, they have access to the public information of their citizens which eventually led to the creation of dashboards that are frequently observing the virus spread. Infrared temperature detection and facial recognition have been installed all over the country. A few AI companies of the country claim to have developed facial recognition systems which can recognize faces even when the face masks are on. According to Al Jazeera, telecom company China Mobile sent text messages to the state media agencies and let them know about the people who were infected.
Moreover, these messages included all the travel histories of people nationwide. With the help of CCTV cameras, it was made sure that those who are quarantined must not step out of their homes or centers.
Along with that, smartphones location tracings are used to keep people's movements in check.
Autonomous Vehicles
With a crunching situation, the healthcare professionals were short and at great risk too. Hence, autonomous vehicles were used by the government for the transportation of essential medical supplies and foodstuff.
For instance, Apollo, which is Baidu's autonomous vehicle platform, has joined hands with self-driving startup Neolix to deliver supplies and food to a big hospital in Beijing. Baidu Apollo has also made its micro-car kits and autonomous driving cloud services available for free to companies fighting the virus.
Artificial Intelligence
The role of AI in healthcare industry is something we are already aware of. With the rise of this pandemic, china has used AI for their benefit to maximum affect. Data analytics and predictive models can help medical professionals understand more about a certain disease.
COVID – 19, unlike influenza and HIV, has a single strand RNA. Hence, it is capable or mutating at a faster pace. Chinese internet giant, Baidu, has developed an algorithm which is available to professionals fighting this recent pandemic. The algorithm is way faster than other algorithms which help predict the structure of a virus.
Another infrared system by Baidu can screen a large population effectively. This system can detect a slight change in human body temperature with AI powered infrared system. According an MIT review, the system can examine two hundred people in one second. Hence, with its use at airports and railway stations, passenger flow is not disrupted as well.
The global calamity has left millions vulnerable and leaving thousands of them dead. In these times of crisis, fighting this outbreak is a global phenomenon. In this globally connected world, the pandemic has affected an epic proportion of humanity, reminding us of our fragility. Europe is at the brink of bankruptcy with economic crisis and education sector is looking towards technology to get help with online classes. Till the day, china is the only country, facing the worst hit and yet managing to get out of it with excellent management and use of technology. Now it is time for the world to come up with mechanisms that can effectively save millions of people feeling defenseless right now.