Financial Services Marketing: Everything You Need to Know
Financial Service AAA Management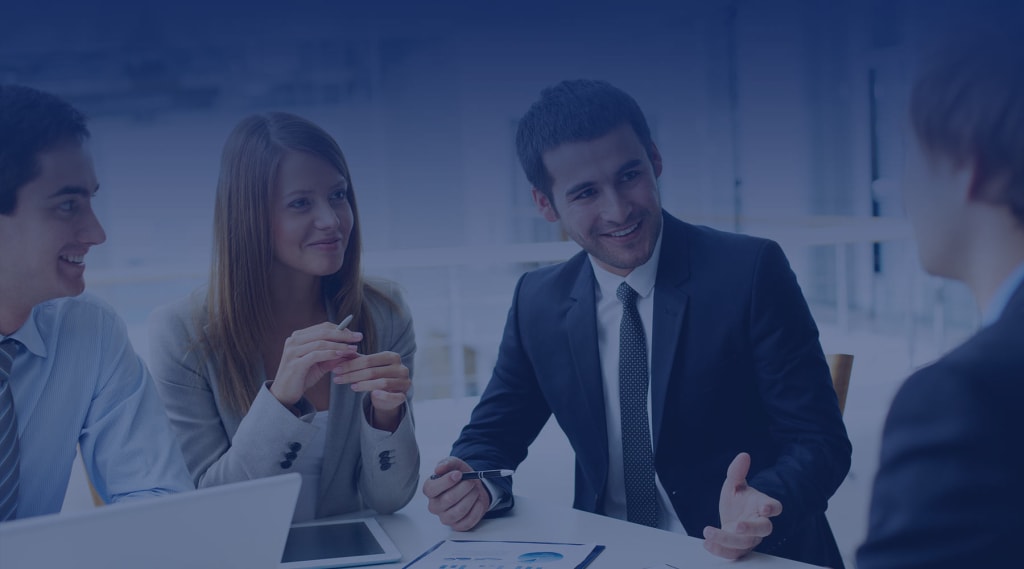 Only when properly understood and applied, digital financial service marketing can be a significant growth driver for a provider of financial services.
Without a solid plan, more money will be lost on acquiring leads rather than nurturing them and converting them into loyal clients and brand evangelists.
The key to success is to assess internal financial services marketing resources and strategies and identify any gaps that must be filled in order to provide the anticipated ROI.
Introduction
14% of all digital advertising worldwide is spent on financial services, while only $1 of every $92 spent on obtaining leads really results in a customer. Although this gap could seem like an oversight, the truth is more complex.
Financial service firms who want to effectively promote their products must traverse a challenging regulatory and compliance-filled marketing environment while using antiquated conventional marketing techniques.
As a provider of financial services, you must reinvent how you promote your goods in order to be successful. This process begins with gaining a greater grasp of digital financial services marketing—what it is and how it operates.
What is Financial Services Marketing?
Various marketing methods and tactics are used in financial service marketing to raise and maintain consumer awareness of financial products. Through a succession of ongoing marketing activities, the process continues to gather leads and turn them into devoted clients.
There are two main approaches used in the marketing of financial services:
Digital marketing encompasses both outbound and inbound strategies, such as blogs and PPC advertisements.
TV, radio, print, and signage are examples of traditional marketing methods.
The majority of financial service firms will combine traditional and digital marketing. However, most rely more on conventional marketing methods due to past traditions. This is altering as evidence of the efficiency of digital marketing initiatives for client outreach in the financial sector grows. To successfully apply these new marketing strategies on your own, it's critical to understand what they are intended to accomplish.
Why Does the Financial Services Industry Need Financial Services Marketing?
One of the oldest industries in the world is financial services. Additionally, all will use financial services at some point in their lives. These two elements can give the impression that financial institutions enjoy the rare luxury of doing nothing but waiting for clients to approach them. This used to be the case, but a number of variables have made it risky and ineffectual.
They consist of:
Financial goods have become more standardised, which has made it more difficult to set yourself out from the competition.
Asggressive FinTech (Financial Technologies) attack the status quo and utterly overthrow the established order. These are disruptive FinTechs.
Lack of trust: Customers' trust in the banking sector has been eroded; it will take a lot of work to restore it.
Tighter laws are making it more difficult to sell aggressively.
Digital transformation: Advances like marketing automation are rendering traditional marketing methods ineffective.
Which Financial Institutions Can Benefit from Financial Services Marketing?
Financial services marketing can benefit entities involved in selling any financial service
These entities include,
Commercial and retail banks
Financial institutions and businesses
Brokerages
insurance businesses
Unions of credit
companies that issue cards
Mortgage companies
Tax and accounting advisory services
Equipment financing and asset-based lending
It is significant to remember that these organisations frequently fall under different laws and rules. Therefore, depending on the type of entity, marketing activities must take the necessary requirements into account.
Partner with a Financial Services Marketing
Internal digital marketing teams help commercial banks and other larger financial service providers to drive their marketing strategies. Partnering with a financial services marketing firm is a better choice for a small business with limited resources than relying on those resources alone.
By working with a digital marketing AAA Management Service you may collaborate with a committed group of financial services marketers who are knowledgeable about the most recent tools, tactics, and trends in the field.
O8 has the staff and resources to assist you in utilising cutting-edge digital marketing techniques to drive new customers to your financial services company. We invest a lot of money in learning about and mastering financial services marketing because we are a specialised financial services digital marketing company, so you don't have to.
About the Creator
Through making our services as user-friendly and transparent as possible, AAA Management Services aspires to become the industry standard in the fund service and investment service sectors.
Reader insights
Be the first to share your insights about this piece.
Add your insights