Escape Covid-19 at Escapology
Escapology: Bringing an entirely new dynamic of entertainment to local families, friends, and businesses.
https://vimeo.com/404361552
I know what you are thinking, we are in the middle of a worldwide pandemic, who in their sane mind can think about "entertainment" right now? Well, I can, for starters. You see, once this brutal virus begins to dissolve and the curve begins to flatten, we will be able to embrace life again and I don't know about you but I am going to embrace the freaking heck out of it! Aside from seeing my friends and family and sending my children back to school (and get my full body touch up from eyebrows to a pedicure, of course) I cannot wait to indulge in some fun again. With my husband, children, and even complete strangers, I get giddy with hope when I envision all the things I will get to do again. Things I never thought I would be UNABLE to do. However, with such a immeasurable blow to the economy and society, I do wonder how many of my past pleasures will still be open for business. Of course, the movie theaters will prevail and the local mall's and Targets will be be booming with business once again, but how many of the small-businesses that I adore so much will be able to open their doors again? Que in, Escapology, that's right Escapology the number one escape room game in the world! Sure, this is a globally known franchise, but when it comes to each location, these venues are run by everyday people, locals, who, in this example took a chance by starting a business and bringing a new outlet of fun to our community. Despite their household name, they are indeed still a small businesses facing very large challenges due to Covid-19.
SO WHAT IS ESCAPOLOGY AND WHY DO I CARE SO MUCH?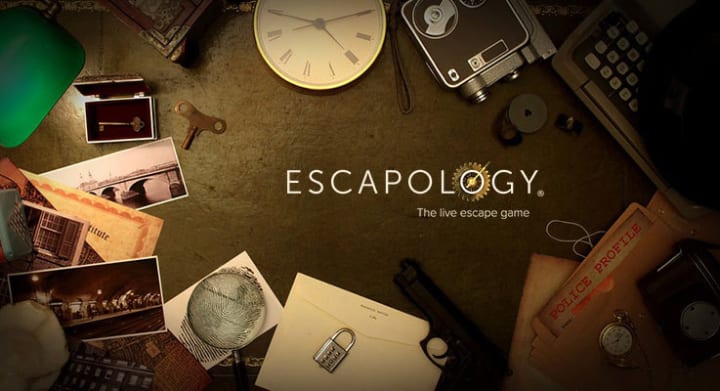 Fortunately, for me I live close to an Escapology location, in Garwood NJ. I had heard about these "live escape games" for the last few years and have even tried a few others across the state but it wasn't until this venue popped up 10-minutes from my house did I truly fall in the love with the game! From a haunted Scooby Doo Castle and NYC hacker's apartment to a murder mystery on a European train, escape games allow you fully immerse yourself in the story with the challenge of escaping in 60-minutes or less. So cool, right?
The two families that decided to bring Escapology to our community are the The DiChiaro's and The Minnitti's of Westfield and Clark, NJ. Having young children themselves, they wanted to add an outlet where families, friends, and other local businesses could come and have fun, and not just ordinary HA HA fun, but solving mysteries, unlocking puzzles, and escape reality kind of fun. Not to say there is anything wrong with throwing a bowling ball or watching a flick with the ones you love, but there is something quite unique about being able to transport to an entirely different time and place and be challenged to escape by using nothing more than your brains and trust in one another. Bringing all ages together in one space. Not only have the owner's successfully executed what they set out for, they did it so well that they were named the number one Escapology in the world and top 10 places to host a birthday party in NJ. You see this venue doesn't just have the latest and greatest escape room technology, they also have a super cool lounge, incredible customer service, but they also allow you to throw some great parties! From birthday parties and date nights to full corporate team-building, between the ambiance and the option to BYOB, I along with my family and friends have had some incredible nights there.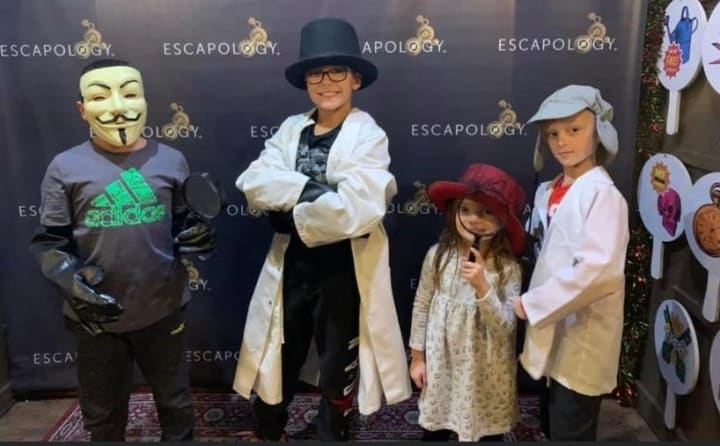 Things have gone so well for the first time business owners that just four weeks ago, they opened the doors to their second location in Holmdel, NJ. Unfortunately and quite unbelievably, after months and months of planning, construction, and everything else it takes to open a business, after just 4-days of being open to the public, they were state-mandated to close due the Coronavirus. 4 days! As a friend, customer, and past employee, I cannot tell you how devastating it was to hear the news. Many of us are so quick to say, "close everything" but unless you are a business owner yourself, you truly have no idea how incredibly difficult it is to lock that door, turn the CLOSED sign on, and walk away with no return date in sight.
STILL GIVING BACK ONE ESCAPE GAME AT A TIME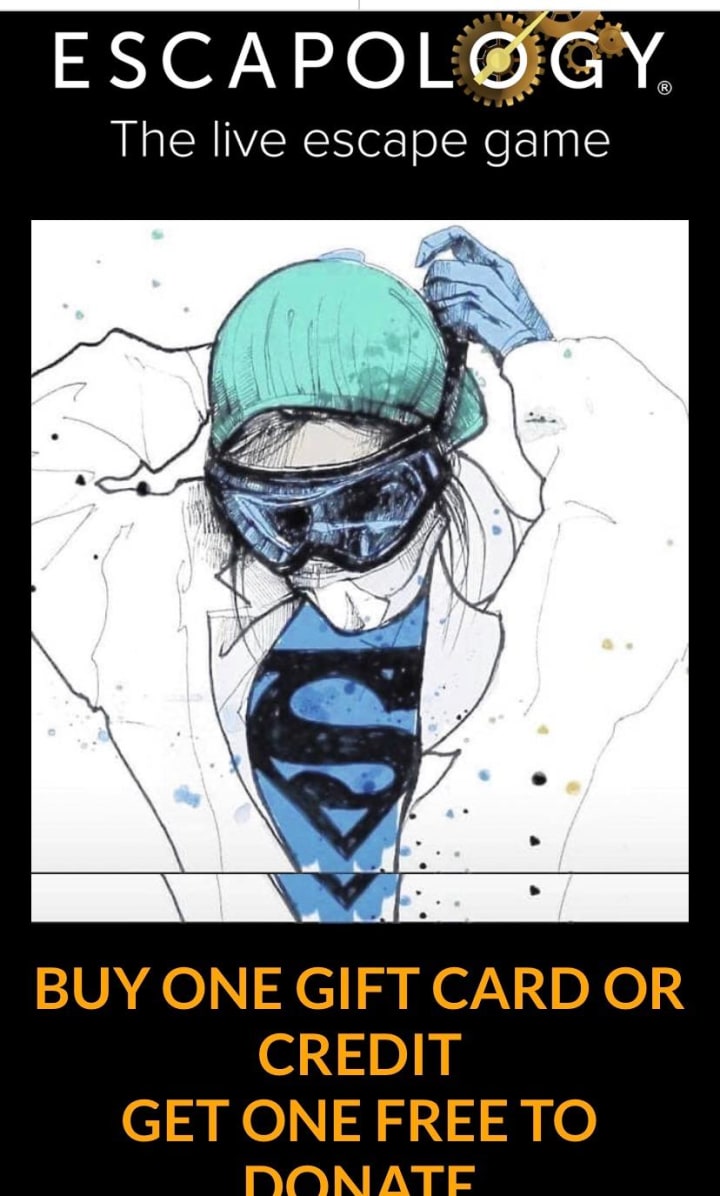 Seeing that they are a locally owned business with extremely active children, you can imagine how involved they are with their communities. Now multiply that by 10 and you have Escapology of Garwood and Holmdel. I know from personal experience of their constant generosity and donations to local schools and charities, as well as hosting tons of fundraisers, and offers significant discounts to our schools and organizations. During this difficult time they are still finding a way to give back and now more than ever we need to give back too.
Escapology would like to help bring a smile to the faces of our medical staff heroes, teachers, first responders, delivery drivers, and any essential worker who has been affected by this crisis, who can't see their family or are working long hours for us. Today through April 30th, when you buy an Escapology Gift Card/Voucher or purchase Account Credit for yourself, they will donate the same amount FREE to a hero of your choice.
These can be purchased online from home anytime right now by clicking here. You can even gift your own gift cards as a great birthday present, thank you gift to our medical staff heroes, or just a treat for yourself to look forward to when we all get back to normal. Take care and stay safe.
CLICK HERE TO PURCHASE YOUR GIFT CARD AND DONATION TODAY!