Cannabis Lounges Are Coming to Las Vegas
No longer must Nevada residents and visitors be subjected to smoking weed in back alleys and hotel rooms. Cannabis lounges are coming to Las Vegas!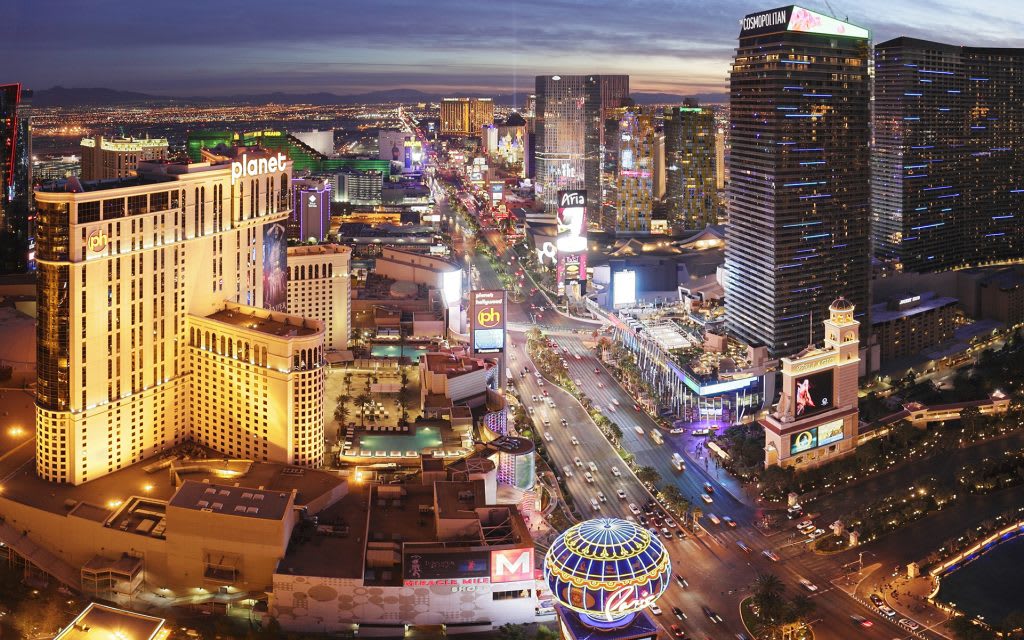 Move over San Francisco and Denver, because Sin City has finally gotten the OK to join the fun. As if the 24/7 option of gambling, boozing, and over-the-top night life wasn't enough, the State of Nevada spent some time legalizing recreational marijuana back in 2017, giving residents and tourists another outlet to turn it up a notch. Now that cannabis lounges are coming to Las Vegas, selling cannabis in grass, oil, edible, and every form in between, Nevada has become just another state in a budding group that allow people to consume the green as easily as they do tobacco, alcohol, and strippers.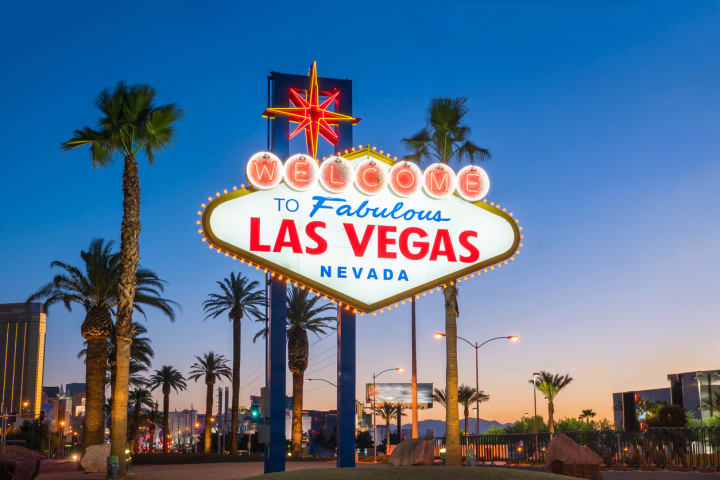 Despite the state giving permission to citizens to access to legal marijuana and smoke it in the privacy of their own homes, there are still many more weed dreams to pursue. Of course smoking legally is better than illegally, but there aren't any social-use venue options for pot-lovers to join together, smoke together, hang together, and take part in activities together. I mean, if we can all go get wasted in a bar and dance the night away, then why shouldn't we be able to go to a cannabis bar and smoke and eat the night away? Or play video games? Or perhaps even do yoga? Well, it seems prayers are finally being answered. In just a short while (in selected areas within Sin City) people will be able to do just that and more. In May of 2019, the Las Vegas City Council finally approved and voted 4 to 1 to permit cannabis consumption lounges. Hooray!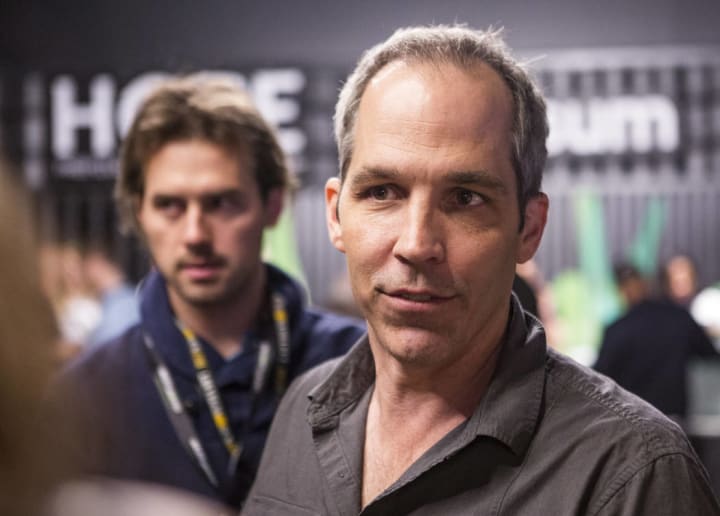 Many thanks are due to Nevada dispensary owner, John Mueller, for his contribution to legalizing cannabis in America. For the last 18 months, Mueller has been fighting for the legalization of pot lounges, stating, " We had over 40 million tourists coming to Las Vegas, a growing number of them buying marijuana, and absolutely nowhere for them to legally use it. People are consuming illegally on the streets, in their cars, parking garages, and hotel rooms." Mueller continued by saying, "We've got to give people a legal way to go out and consume something we're selling to them and we're collecting taxes on." The final ordinance, which was amended many times over the last year and a half, does not come without rules and restrictions. A few are as follows:
Lounges must be separate from a cannabis retail store. It cannot be within or connected to by means of a doorway or window.
There must be an air control system to prevent smoke from escaping the space, as well as training for fire safety, security, sanitation, and air quality.
For the first year, the only dispensaries with access to a permit are the 12 in Las Vegas and 10 businesses that hold dispensary licenses.
All lounges must be 1,000 feet from schools and 300 feet from institutions like religious establishments.
To appease the Nevada Gaming Commission and the gaming industry at large, lounges must be 1,000 feet from all casinos.
Delivery is prohibited to commercial locations.
Each year, owners must apply and be approved for the special permit by the Las Vegas City Council for a cost of $5,000.
Consumption must take place strictly within the lounges and not visible to the public.
No alcoholic beverages are permitted to be consumed, purchased, or served on the premises.
Lounges will be able to serve food and "munchie items," but none that contain weed or alcohol.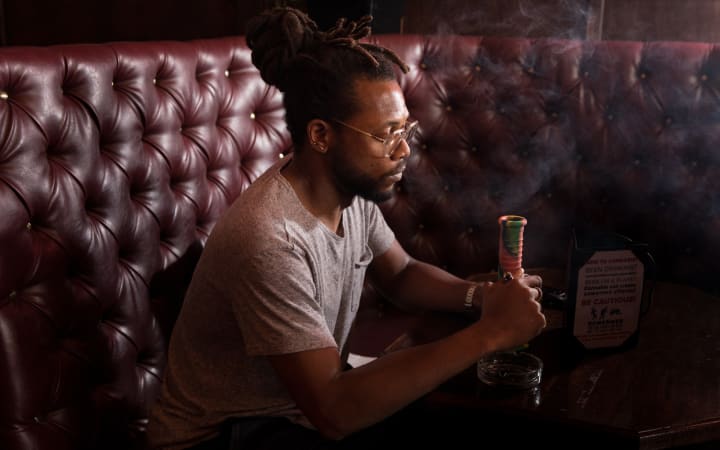 As for consumers there are also a few restrictions in place:
You must be 21 years of age to enter.
Consumers must purchase their weed of choice from the dispensary and than bring their weed to the marijuana lounges. Basically, they will act like a BYOW.
You may not bring your own weed paraphernalia but can purchase or use those offered by the lounges.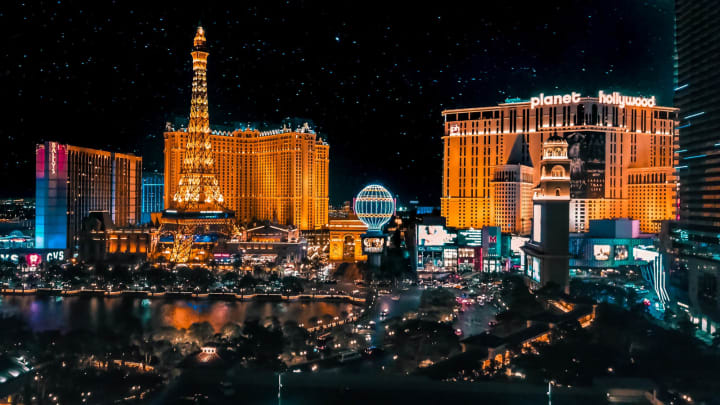 Now, as for the almost 40 other dispensaries located outside of Clark County and the city of Las Vegas, they are not included in the ordinance and will have to wait until each of their local governments pass their own social consumption bills. While things are expected to move quickly, as this has been a hopeful plan for many, city spokesman Jace Radke stated it will still be a few more weeks until any official openings occur. The biggest challenge for future lounges has been, of course, hotels and casinos, where consumption of marijuana is illegal and can result in substantial fines and the removal from one's hotel room. Since gaming is federally regulated, they continue to hold a strong stance against the use of recreational and medical marijuana, which has caused many of the bill's delays and amendments.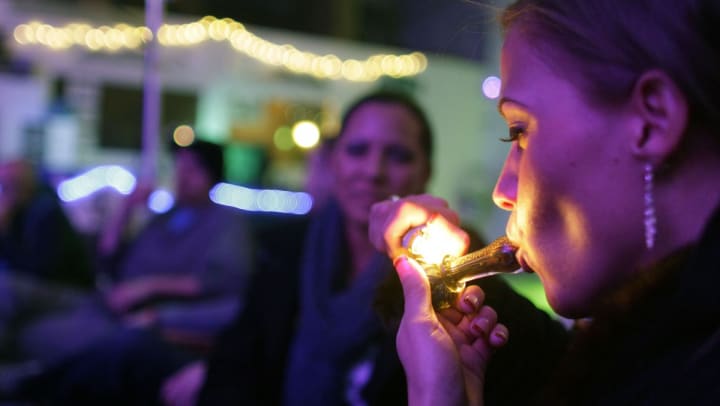 As for Mueller, owner of Acres Cannabis and marijuana lounge activist, he has been tirelessly working over the past few months (years even) to open the doors to his 8,000 square-foot lounge, which is located behind his Acres dispensary. His vision is so much more than a pot lounge; he plans to create an entirely immersive weed experience, including a massage parlor, yoga studio, private event center, as well as a makeshift concert venue within the lounge. This is sure to bring cannabis consumers of all ages and interests together, and as Bob Marley, one of the most famous stoners of all time, sang, "One love. One heart. Let's get together and feel alright!" Mueller is feeling the love and has showed much gratitude for this very exclusive opportunity, which will lead and change the industry for both owners and consumers.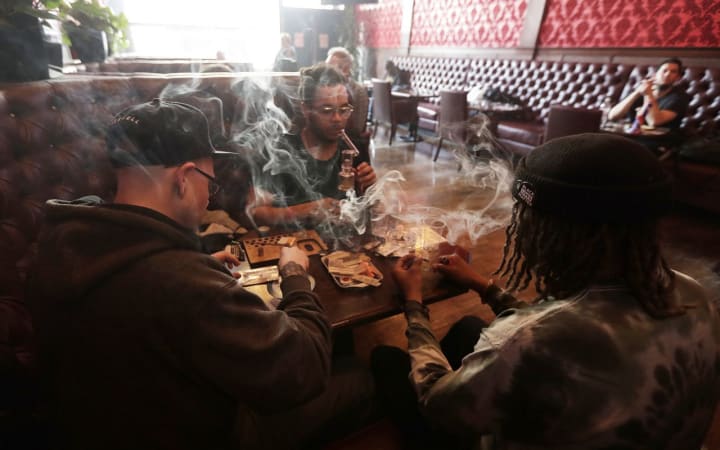 Knowing the cannabis lounges are coming to Las Vegas, a city they can look to for advice and inspiration could be the greater bay area of San Francisco, California. However, the restrictions and development of cannabis lounges in San Fran are proving to be quite different, and notably more lenient, than Vegas. It is, on the other hand, giving authorities and business owners a way to "wait and watch" the progression of these models so that they can create a better system overall. After researching some up-and-coming places in Sin City, aside from Acres, I came across the hella cool, Vegas Cannabis Lounge, or VCL for short. This location promises to provide a safe and legal venue for both residents and tourists to get lifted without the fear of getting busted. The location provides chic yet super comfortable décor where friends can gather, socialize, and smoke out. Upon arrival, you will select your choice of cannabis, as well as devices from papers and blunts to glass pipes, bongs, and dab rigs. To top it all off, while playing a game of chess or X-Box, hungry customers can indulge in premium treats, including caffeinated beverages and carefully curated, popular munchie foods. Eager patrons and owners anxiously await for the VCL doors to open, and to hopefully create an environment that will be as socially acceptable as the modern day coffee shop or neighborhood bar. Imagine, a place where everyone knows your name, even the biggest of stoners. Then imagine more, cannabis on its way to federal legalization! A dream perhaps, but a happier world overall? I'll let you be the judge of that.