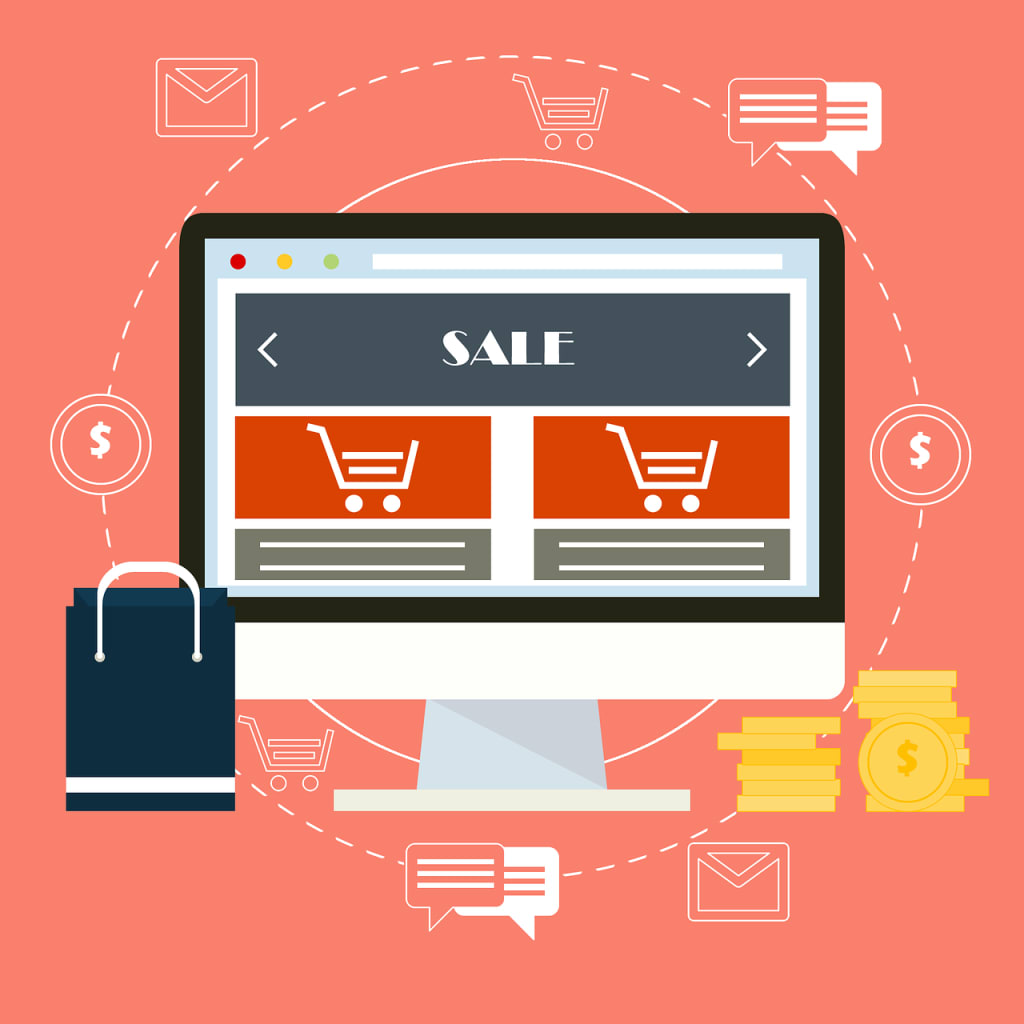 Ecommerce, electronic commerce, refers to the buying and selling of goods and services over the internet. It includes online retail stores, online marketplaces, business-to-business transactions, and online auctions. Ecommerce has grown in popularity over the years due to its convenience, accessibility, and wide range of products and services available to consumers.
E-commerce refers to the buying and selling of goods and services online, and there are various things you can do in e-commerce, such as:
1. Set up an online store: You can create an e-commerce website and list your products or services for customers to purchase online.
2. Promote your products: You could invest in various digital marketing efforts, such as search engine optimization (SEO), social media marketing, and online advertising, to increase sales and drive more traffic to your e-commerce store.
3. Offer promotions and discounts: You could run promotional campaigns, such as discount and coupon codes, to reward customers and incentivize them to buy more.
4. Improve your shopping experience: You can enhance your website's user experience through features like easy navigation and checkout processes, customer reviews and ratings, and personalized recommendations.
Ecommerce has become an integral part of our lives in recent years, especially with the rise of online shopping. With the convenience it offers, more and more people are turning to ecommerce to fulfill their shopping needs. In this blog, we will discuss eCommerce and its impact on businesses and consumers.
Ecommerce is the buying and selling of products or services over the internet. It has revolutionized the way we shop and has made it easier for businesses to connect with consumers worldwide. With the introduction of online marketplaces like Amazon, eBay, and Alibaba, businesses of all sizes can now reach a global audience and sell their products with ease.
The benefits of ecommerce are numerous, not only for businesses but also for consumers. With ecommerce, shopping is hassle-free, and consumers can buy products from the comfort of their homes at any time of day. Besides, consumers can access a vast range of products and compare prices from multiple sellers, making it easier for them to make informed purchasing decisions.
To create a successful business in ecommerce, there are several key steps you should follow:
1. Choose a Niche: Before you start selling anything, it's important to determine your niche. This will help you identify your target audience and create a more focused marketing plan.
2. Create an Online Store: You'll need to create an online store where customers can browse and buy your products. This can be done through platforms such as Shopify, WooCommerce, or Magento.
3. Determine Your Products: Choose the products you want to sell and source them from reliable suppliers. You can also consider dropshipping, where you partner with a supplier who handles the shipping and fulfillment on your behalf.
4. Develop a Marketing Plan: There are many ways to market your ecommerce store, including social media, SEO, and content marketing. Determine which strategies are best for your brand and budget.
5. Build an Email List: Email marketing is a powerful tool to build relationships with your customers and generate sales.
Becoming successful in ecommerce requires a lot of effort and hard work. Here are some strategies you can consider:
1. Choose a niche market that you are passionate about and have expertise in.
2. Create a user-friendly website with a clear and appealing design.
3. Optimize your website for search engines (SEO) to increase the visibility of your online store.
4. Utilize social media platforms to build a strong brand image and engage with your customers.
5. Offer excellent customer service and respond promptly to customer inquiries and complaints.
6. Ensure that your product descriptions and images are accurate and high-quality.
7. Build a loyal customer base by offering incentives such as discounts, loyalty points, and free shipping.
8. Constantly evaluate and optimize your ecommerce operations to ensure maximum efficiency and profitability.
Remember, success in ecommerce is not achieved overnight. It takes time, patience, and persistent effort to build a successful online business.
Reader insights
Be the first to share your insights about this piece.
Add your insights