Content Marketing Is Already More Viable Than Traditional Advertising
Old media is almost dead. Embrace digital marketing.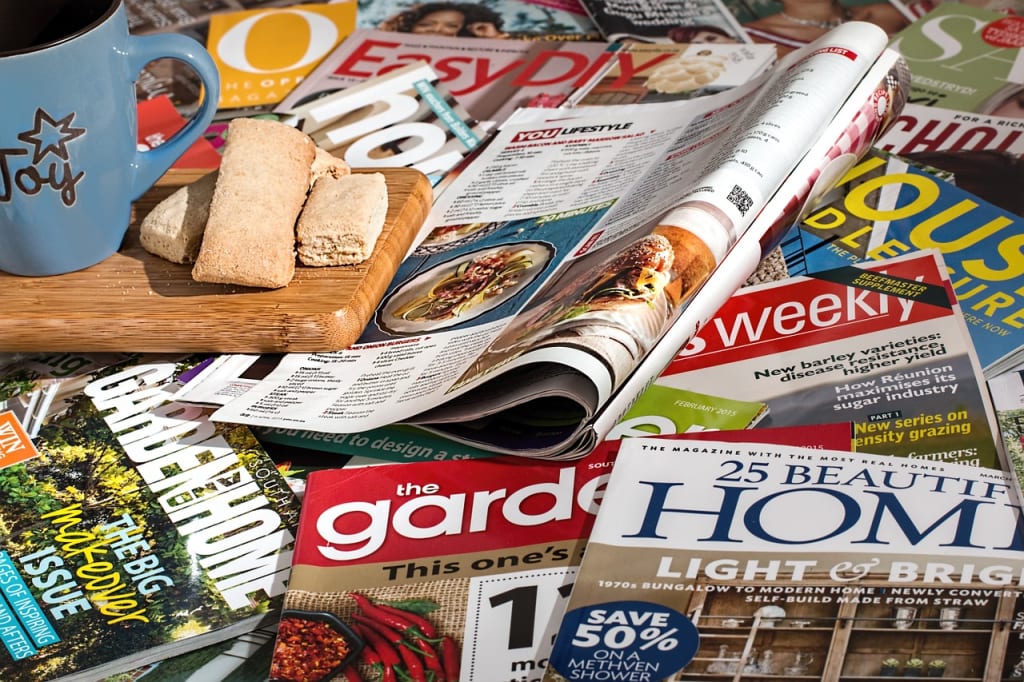 For years now, blog articles, Youtube videos, and social media posts have bigger audiences and easier access to the general user than ever before. Because of this, the marketing efforts of big brands and small businesses alike have shifted into online content marketing over traditional advertising.
Content marketing isn't exactly easy, though. It requires more of a tactical and time-critical approach more than ever and competition is pretty tight in most industries. While skills from traditional advertising can certainly rollover into content marketing, other more peculiar skills are needed, and it's usually younger generations picking up the slack.
From Advertising Agencies to Content Agencies
While radio, newspapers and TV commercials are not exactly dead, you find a shift of old advertising agencies going converting into general "content agencies". Many of the ideas are the same, just with different platforms and social engineering strategies. A lot of large, old companies will likely keep all aspects of marketing in place to maintain relations with both the older and newer generations.
New-age content marketing agencies like Lemon Dog Digital Marketing Agency branch out into relatively new aspects of advertising. Online reputation management, for instance, combines SEO and content marketing methods to make sure that certain aspects of your brand are more visible to others. This can include anything from changing the public perception of one's company or simply making sure new products and services are ahead of old ones
More Control
One painful aspect of traditional media, and especially print media, is the huge lag in editing and error correction. A blog title can be changed at a whim, an embarrassing tweet deleted in an instant, or even sources marked in an article corrected when spotted.
This sort of thing in traditional media usually had middlemen in the way and sometimes frivolous costs associated. When you have your blog platforms and social media account, you are the master of your domain.
Forget Old-Fashioned Press Releases
While press releases can still be used for certain strategies, be realistic on what kind of exposure you're getting. According to this rundown by Forbes, most journalists don't give a hoot about your press release when finding sources for their articles.
The draw of press releases is the shotgun approach to marketing that allows your brand to be spewed all over the world through various media platforms. The real-world impact is usually quite underwhelming, especially since Google doesn't hold much weight to press releases as it did in the past.
You may be better off getting a few sponsored blog articles on popular blogs than you are on syndication of thousands of press releases in terms of viewership. Press releases should still be used if you have some real, breaking news, in which journalists would pick it up for a headline story.
Over SEO and PPC
Search Engine Optimization and Pay-Per-Click advertising are also aspects of non-traditional advertising, but they're not the same as content marketing. Most digital marketing campaigns will probably incorporate these in conjunction with content marketing with varying degrees of prioritization.
SEO is all about being discoverable in search engines for certain keywords. While the optimization of your website is important, so is link building (which can cost a bit of money). In general, SEO is more cost-effective than PPC and a certain amount of SEO is covered with a competent content marketing effort.
There is also this helpful [analysis on content marketing versus PPC](https://steemit.com/@caymancrypto/using-content-marketing-over-ppc-advertising), taking into account the needs of webmasters and the stage of a company. In general, PPC is very powerful for new startups without much of a web presence to allow customers to see their products. It can be mixed in with SEO and content marketing for rather aggressive marketing techniques but it will likely be pricier.
Wrapping Up
If your business is looking into marketing, you probably would be better off getting into digital marketing than old media, unless your target audience is the elderly. In the world of content marketing, be sure to bring your A-game with content creation, and make stuff that would benefit society than spam your brand where it's not wanted.