Cogitationes De Tempore
Thinking About Time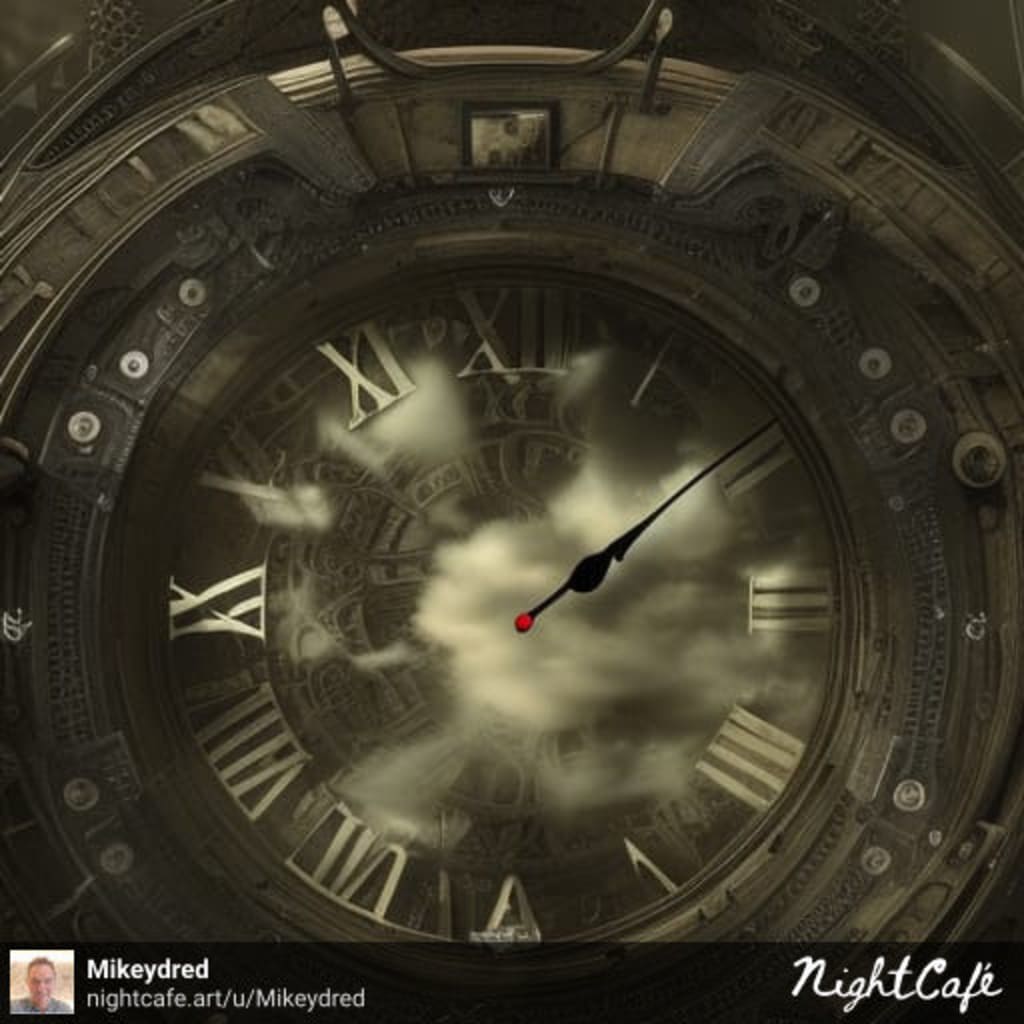 Introduction
This morning the weather looked quite pleasant so I thought I might just go for a walk around the block. It was cold, there was ice on the puddles. I decided that there wouldn't be any cats out on such a cold day, but I was surprised to see a couple sitting on their doorsteps. The sun was bright and warm but the wind and general temperature was cold.
Recentluy my walks have been curtailed because I feel that I have to get back for work or some other requirement, when the actual fact is I don't really have to get back for the sort of times I am setting myself.
So Some Ideas On How We Are Affected By Time
These ideas are releated to my situation although you may take some of them onboard for yourself. This morning I just set off for a walk round the block because I knew that I needed to start work, but then something happened.
Last night around 11pm I had an idea for a story, it was just a title and thought maybe I would write it today as I had a 5:45 am start so I needed to get to bed, but the title would not let me go to sleep, so I wrote the story below.
The lightbulb moment or the ting that happened, was that I realised that as soon as you put a time on things you have to curtail the stuff that you are enjoying, so I thought I would just walk until I got back regardless of the time. Mt excellent employers do not tie me to a start time, it is me that actually does that, essentially starting early so I can finish early. Hours have to be worked but I have a big choice in when I work those hours.
So I thought I would walk and see if Jackson, The Great Catsby, was out today, and to my delight he was. Below is a picture fromthe Instagram post I featured him in. #TheGreatCatsby is an Instagram and Twitter Hashtag now.
There was no time limit on my walk because I had decided just to enjoy it and hopefully see a few cat friends including The Great Catsby, and it happened. I was not thinking about getting back to work or to do things, I was was just enjoying my walk and seeing many of my feline aquaintances.
I admit there are times when you have to be somewhere or do something at a particular time, and that does then limit what you can actually do, but if you can just go, limited only by what you yourself want to do, it can be a very positive and uplifting experience, and I felt and eperienced that on my walk this morning.
Sometimes a little planning can help, but I know what it is to feel pressured by having to be places or having to complete tasks. I know a lot of people will read this and think that they cannot do what I do.
Someone recently was surprised at the apparent amount of free time that I have even though I am employed on a thrirty seven hour week. A combination of judicial time management (that sounds like I know what I am talking about and what I am doing) and nearly six weeks annual leave plus bank holidays gives me lots of opportunity to appear as though I have nothing to do.
The thing is, most days I am up before six and in bed after midnight, during the week with a seven and half hour working day. That gives me a few hours a day to do exactly what I want, as long as I deliver what is required at work.
Conclusion
I believe we can all benefit from have some time where we are not tied to deadlines, where we can do exactly what we want, for as long as we want, just like The Great Catsby apparently does.
The music is Coldplay's excellent retake on "Clocks" with the Buena Vista Social Club from "Rhythms Del Mundo: Cuba"
Reader insights
Be the first to share your insights about this piece.
Add your insights