Career Adventures in Cambodia
Taking a Walk on the Wild Side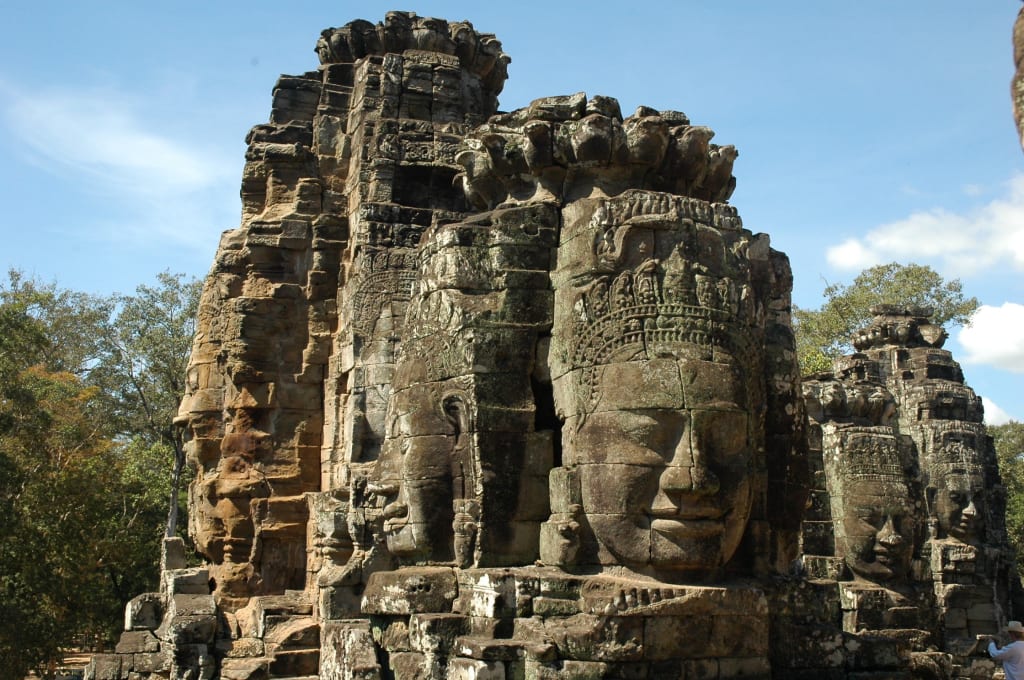 On a trip to Cambodia, I met three generations of people having career adventures in Southeast Asia — 50-somethings reinventing themselves, 30-somethings re-energizing themselves and 20-somethings finding themselves. Their common attributes included embracing risk, a sense of adventure, independence, empathy, pragmatism, curiosity and cultural sensitivity. Here are some of their stories with a few of my reflections.
Danny is an Englishman from East Anglia, in his 50s and has been living and working in Cambodia for the last six years. Quietly spoken, with John Lennon shades and a spidery frame, he is our guide for a tour of the local area in the forests and coffee plantations of Mondulkiri in the East of the country. Three of us sit in the back of his open-top pickup truck bouncing down the dust tracks past fields of pepper, through villages of indigenous tribes and to stunning waterfalls.
There is more to Danny than meets the eye. He owns a hotel in the capital, Phnom Penh, and lives in the far Northeast of the country where few tourists go, teaching computer skills in the local schools. His philosophy is summed up in a few words:
I don't give money, I just do things for people.
Jackie and Graham, their children have now grown up, sold their house and gave up their professional jobs to go traveling. I found them nine months into a trip that had covered half a dozen countries in the region. They were actively developing ideas for a new virtual business based on their travel experiences for others to follow in their footsteps.
Steve turned up at a nature lodge where we were staying dressed like a Ninja Turtle, padded up from his motorbike adventure across Thailand, Laos, and Vietnam. He left England three years ago after a messy divorce and a failed business, teaching English on his travels. Next stop a teaching job in China.
Jack and Liz, 23-year-olds from Manchester, had just finished a TEFL stint in Phnom Penh and were heading for South America in the new year for more teaching work. Jack told me that he enjoys living in the present and is happy to let his future unfold as he goes along, with a desire to do some kind of job in a mountain environment. He believes
Everyone should travel to find themselves and get a sense of perspective.
I met other young people from the UK, America, France, Holland and Hong Kong all of whom were living and working in the country either in permanent jobs with construction and energy companies, as teachers at international schools or interns for NGOs and the United Nations.
I encountered inevitable and fascinating cultural differences between working life in Cambodia and the UK. We have much to learn from each other. For example, I shared a tuk-tuk by chance with a successful young Khmer entrepreneur, 25-year-old, Bunt, who owns five restaurants in partnership with an Irishman. He is off to the market to buy made-to-measure curtains for his latest one that is opening shortly. From a poor rural background, his schooling was limited from the age of 11 to 16, yet he has since got a degree, and lived and worked in Germany. Bunt has not forgotten his roots, sending rice through an NGO to those less fortunate. He belongs to the largest demographic in the country — 68 percent of the near 15 million population are under the age of 30. Not surprising given that 2-3 million people (out of 7 million) were killed or died of disease and malnutrition during Pol Pot's regime in the late 1970s. I rarely saw an old person.
Our guide around the famous temples at Angkor Wat in Siem Reap is 36-year-old, Kim, intelligent, funny and with a brilliant work ethic. He speaks fluent English, French, and Japanese — all self-taught. His family background is a tough tale. His mother died when he was young and his father was killed by the infamous Khmer Rouge. He grew up with seven siblings and nephews who fended for themselves throughout the civil war that raged from 1979 to 1998. They moved constantly in the forests and ate whatever animal they could to survive, enduring Dengue Fever and Malaria several times. Resilience is in his DNA.
Kim pauses and looks quizzical when we ask him if he enjoys his job as if the question is alien.
Enjoy is irrelevant as I work to live.
He explains that most jobs are transient, six months at the most, so you get what you can and expect to move on. Tourism is relatively new to Cambodia, having grown from 200,000 annual visitors in the early 2000s to over 4 million today.
Kim works for a travel company run by a smart, generous, easy-going Tasmanian called Dean. He kindly took me out for breakfast and told me about his business and what it's like being an employer in Cambodia. Beyond Unique Escapes employs eight people, all local Khmers, and is committed to setting professional standards in customer service in one of the poorest and most corrupt countries in the world. The company ethos is away from being authoritarian and compliance and towards collaborative working and mutual benefits between company and employee. Many employers do not adhere to the few employment laws that exist, but Beyond is seeking to lead by example. Like Bunt, they give a percentage of their profits back to the local community.
Not for nothing is Cambodia known as 'the Land of Smiles'. In the years of the 'killing fields', a smile cost you your life. There is still massive inequality between rich and poor, a fragile political climate with a hunger for change from its young population. Despite the impoverishment and lack of first world infrastructure, nearly every person I meet - adults, young people, and children - responds to or initiates a smile and a wave. Rejected tuk-tuk offers are met with good humor, there is no sign of road rage anywhere despite the chaotic traffic, strangers help strangers, education adverts are everywhere extolling the virtues of study and a good job. I'm going to smile a lot more.
If you liked this post, please share it!
David (@David_Shindler) is a career coach, blogger, and author of Learning to Leap. www.learningtoleap.co.uk