Books From Creators You Know & Love Issue 1
A society pages special feature. Brought to you by Call Me Les and The Vocal Creators Chronicle.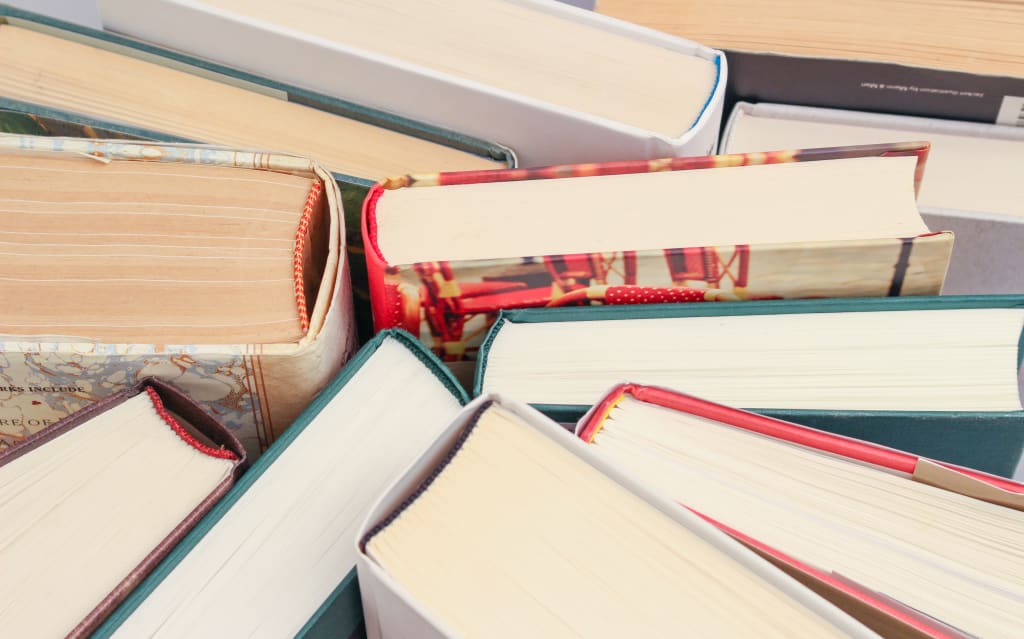 source: Photo by Dom J from Pexels
Hello everyone, Les here.
When it comes to writing, many of us pursue more than one avenue, but a book is the stuff dreams are made of. Whether it's via a traditional publisher or through self-publishing avenues, these creators are getting their words in print and up for sale! Here's a short list from those VSS members you know and love.
LIGHT and Darkness: One person can change the course of the world
By: A. M. Radulescu
A Raging War, a Hidden World. And a Reluctant Heroine
Light and Darkness: A Spiritual Urban Fantasy

Workaholic Ana, alongside her loving boyfriend Andru and their fluffy companion Ron, spends her days striving for perfection. With the help of Light Bringer she's working to overcome her anxiety, attempting to feel as calm as everyone thinks she is. All while navigating the demanding restructuring of her department and putting out the figurative fires that come with it.

THERE WAS NO WARNING OF THE UPCOMING EVENTS THAT WERE TO CHANGE HER LIFE FOREVER
Two Sides of the Same Coin (4 book series)
By: Natasja Rose
From Book 1: It wasn't Jason's fault that his father's Ultimate Sacrifice hadn't resulted in Martyrdom, but in a Villainous reputation. His classmates were intent on punishing him for it regardless.

It wasn't Evanna's fault that she had been in the wrong place at the wrong time, and wound up with Superpowers a la toxic waste. She was forced into Superhero Training anyway.

It wasn't Stretch's fault that his teachers focused more on using his powers than on the ethics of doing so. Sidekicks had to do what Superheroes told them to, and why shouldn't he use his powers to get what he wanted?

In a world where Superpowers are common, and those gifted with them a facet of everyday life, the lines between Hero and Villain are not always so easily drawn.

As though being a teenager wasn't hard enough!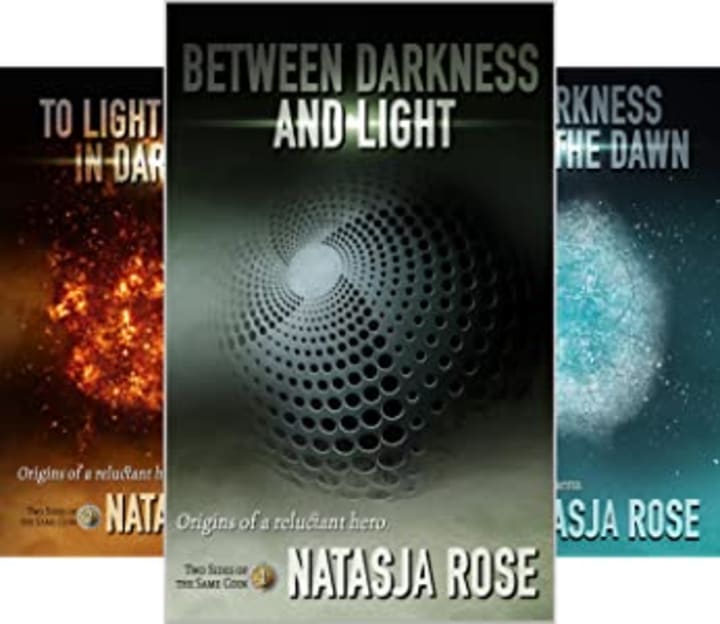 Becoming Super Humans
By: Soleira Green & Santari Green
Are you discovering you have super powers? Do you have an itch to contribute to the world in some way? Are you called to be a part of a greater becoming for life on Earth?
In July 2020 my husband, Santari Green, and I set out to write our next book together. It's called 'Becoming Super Humans', a state of being that we have been striving to achieve (with success) over the last 25 years. To write the book, we created a free and open Facebook group where we post chapters as we write them along with live videos to dive further into the topics which include things like infinite intelligence, super powers, limitless vitality, youthening, becoming world shapers, sourcing evolutionary leaps and more.
Katie's Secret Garden
By: Caroline Kane Aguiar
"Meet Katie and her cat Whiskers. Katie is an adventurous little girl who worries about her parents who argue a lot. She soon discovers both kids and grown ups feel sad sometimes. Katie has her Secret Garden to escape the turbulence in her house. A place of calm and peace. Join here there and see what adventures she has in her magical garden!"
Stress Test
By: Alan Gold
"Sandy Skinner and Billey Elwood have nothing—and everything—in common. She's a math prodigy and a young mother struggling against a male-dominated world that doesn't add up. He's the son of a petty thief with a mad plan to make one big heist that will set him up for life. Each of them tries to shield something precious from the brute forces that have toyed with their lives. Sandy and Billey's parallel stories converge—like railroad tracks on the horizon—with the appearance of a stranger whose own inscrutable scheme may change their lives forever. Stress Test is a 2012 Next Generation Indie Book Awards finalist."
Starting in the Middle of The End
By: Paula Shablo
"There's nothing quite like having lunch interrupted by men with guns who throw your baby sister in a dumpster and drag your mother away. From there things don't get better. Penny, Mae and Dawn are suspended in a world of silence and fear, waiting to be rescued and reunited with their mother--or to die. Penny tells a story of uncommon bravery--something children often possess but which is nearly always overlooked by grownups. Left with the task of seeing that her younger sisters are well fed and safe during a time of turmoil, Penny rises to the challenge in spite of her fears. Discover the end of the world as we know it and the beginnings of what could become."
Bristow Spirits on Route 66
By: Pam Reeder
"Every town has its share of ghost stories. This book is a collection of the author's favorite eye witness accounts and personally related tales of spirits on Route 66 in and around Bristow, Oklahoma.Story topics include:- A lone cowboy walking eternity away at the stockyards- Spirit guardian at the Frisco Depot- Haunted help at a gift shop- Ghost with a penchant for cleanliness- Vaporous attendant at gas station ruins- Sorrowful siren- Woman astral projects to give comfort- In time of need, one woman's voicespeaks through another- A match made in heaven"
Triple Cross: Deep State : Deep Fakes : Deep Cover Kindle Edition
By: Lane Bailey
"JD Ross had a life that was settled. Army Special Forces, making the military his career. He was happy, engaged and loved what he did. Until he found himself suddenly a civilian. The one part of his life that wasn't settled was Christi Nova. Beautiful and mysterious, her memory haunted him. She disappeared, and he wanted closure. And suddenly, she was back. JD stepped off a plane in Atlanta and everything in his life was about to change. In a few days he would find himself back with the woman that he had asked to marry, a father, and accused of a murder he didn't commit.How can he navigate this?"
Game of Mass Destruction: Dystopian Sci-fi Novel
By: Chloe Gilholy
"Yuzuko's perfect world is disturbed when she is forced to take part in the 30th season of Game of Mass Destruction, a reality tv show where twenty contestants have to fight robots and each other for a chance to become a billionaire. Each robot they destroy gives points, but extra points are rewarded for acts of sex and murder.

Whilst Yuzuko is united with online friends, she discovers dark secrets about her family as she confronts the gameshow's owner the notorious Sia Bucks. Will she survive and become victorious or will it be a comedy of errors with violence and chaos?"
Let Your Privates Breathe-
By: Melissa Steussy
"In her memoir series, Melissa Steussy tells of her struggles to find freedom after being raised in an unpredictable home environment, and trying to find love and stability in all the wrong places.

Melissa becomes sexually active at age 12, starts drinking beer at 14, and smokes crack at 17. She finally meets her biological father after he is released from prison, and rolls joints with her mom's boyfriend during summer break.

Let Your Privates Breathe acknowledges the benefits of airing out the darkness we fearfully keep hidden behind closed doors. Through sharing her story, Melissa finds profound freedom and the strength to love herself fully.
Glow: Awaken the Goddess Within and Unleash Your Unlimited Power
By: Shelley Morgan (Sister of VSS member Dawn Salois)
"She is powerful, beautiful and strong. She is magnetic, wild and raw; and she already dwells within you. Learn how to unleash the energy of creation you were born to embody, from the Divine Mother herself. This channeled book will take you on a healing journey that will change your life forever. Learn how to tap into the unlimited power that is your birthright. Become a powerful, magnetic goddess who can harness this energy to create anything she desires. You were meant to live a life full of energy, passion and joy. It is time for you to unlock the secrets of reality and use them to claim the life you desire. This is the book you've been looking for. She has been waiting for you. Take her hand and step into an entirely new world. A world where you are the creator and she walks beside you, teaching you the lost secrets of the energy that created everything."
Owl in a Towel
By: Lesley Leatherdale (Call Me Les)
"Meet Owl: a genderless, preschool-aged bird from an interspecies family with a flair for multi-functional fabric! As the young owlet shows us how to think 'beyond the bath', one would incorrectly assume that life with a towel is 'owlways' a breeze, but the story hits a snag when a new baby arrives with a towel of their own. Empathize with Owl as they recount the tumultuous highs and lows of learning to be a big sibling, culminating in the mind-shattering moment Owl realizes that compared to Baby's new towel, Owl's beloved companion is clearly not cut from the same cloth!

Owl's story is a timeless reminder that challenges, just like towels, are all about how you interpret them."
~End for now~
Many of these authors have more than one publication to their name. This column will be a regular feature in The Society Pages.
Thanks for checking us out!
Do you have a book? Message Les!
Important Note: While we love the brand that gives our creations a place in the world, The Vocal Creators Chronicle is an independent publication. We are NOT Vocal Media, and we neither represent them nor answer questions on their behalf. All direct Vocal inquires should be directed to their support staff, starting here: SUPPORT. You may also find relevant information through their resources section, which can be found here: RESOURCES.
Be sure to subscribe to The Vocal Creators Chronicle on Vocal to receive all the latest updates from your favourite magazine BY CREATORS & FOR CREATORS in your daily news feed.
Vocal Is For Everyone. Join Vocal standard or Vocal+ today and start publishing your creations alongside thousands of other talented creators from around the globe.
First published by Call Me Les for the Society Pages-A mini magazine within the Vocal Creators Chronicle Family November 1, 2021