Benefits of Influencer Marketing Through YouTube
Influencer Marketing Agency | Influence Hunter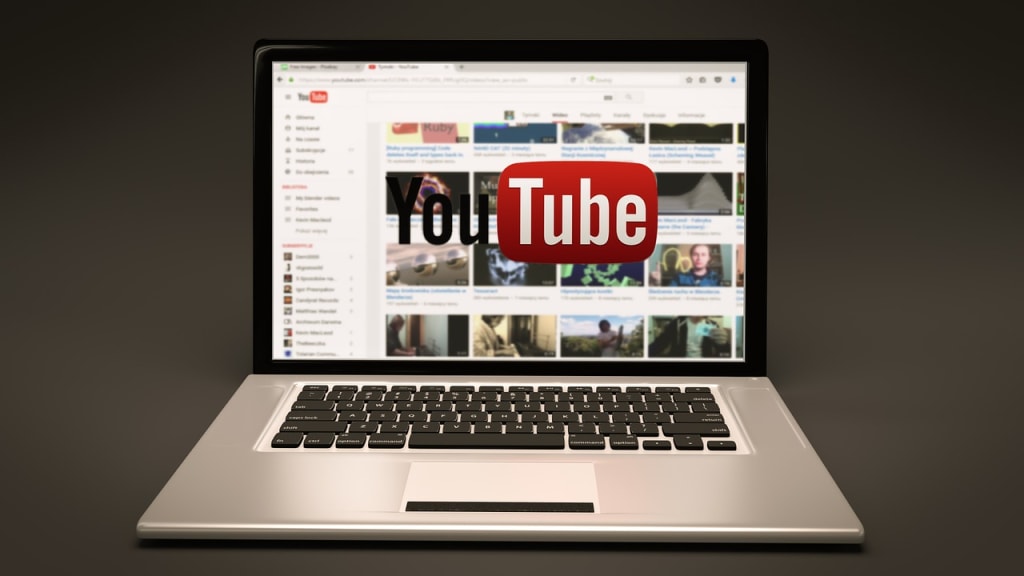 Influencer marketing has massively grown every year since 2016. According to Statista, in 2016, the influencer marketing industry was valued at $1.7 billion. In 2021, the industry is projected to have grown to $13.8 billion. This is an explosive five-year growth resulting from advertisers catching on to the massive opportunities social media marketing can provide. Brands have focused on various platforms throughout influencer marketing's rise to prominence, with varying levels of success.
The most commonly used platform for influencer marketing campaigns is Instagram. According to a survey conducted by Mediakix, 69% of influencer marketers planned to spend the most significant portion of their budget on Instagram influencers. This was head and shoulders the biggest platform that brands focus on for a variety of reasons.
However, the second biggest platform also presents tons of unique opportunities and has various advantages that can drive massive growth for companies. This platform is YouTube, with the same survey revealing 11% of advertisers spend the most on this influencer marketing channel.
YouTube influencer campaigns have the potential to allow businesses to profit off this massive platform and utilize the video medium to their advantage. Let's take a look at some of the benefits of marketing with influencers on YouTube.
Massive Audience
A large part of any company's goals in using influencers is increasing brand awareness by leveraging the largest platform possible. Advertising through a platform with a significant number of users is important, and there are hardly any platforms around with a bigger user base than YouTube. According to a study by Statista, YouTube is the second largest social media platform in terms of monthly active users. YouTube is only behind Facebook in this department, and with a monthly active user base of 2.29 billion, it has more than Instagram and Snapchat combined.
Because there is a massive audience on YouTube, there are a massive number of creators to accommodate them. Businesses have a wide range of YouTubers to choose from, ranging from macro-influencers and micro-influencers to nano-influencers and full-blown celebrities. The users who are on YouTube are incredibly active as well. According to TechJury, YouTube users spend 40 minutes on the platform every day.
These all help brands influencer marketing on YouTube to reach a massive, active demographic through various types of creators.
Video-Based Content is Consumer's Preference
When marketing, you want to reach consumers the way they would most prefer to be reached. This will make them more receptive to your message and more willing to engage with your marketing content. Everyone likes receiving content differently, although some broader trends indicate what consumers seem to agree on. The most preferred format to be marketed to is through video content.
According to Elite Content Marketer, 66% of people said their ideal way to receive marketing content is through a short video. Consumers want to receive video messages from brands, which could be why the ROI from video stands out. A HubSpot guide showed that 52% of marketers say video content is the form of content with the highest ROI. Consumers love video, it is the most passive way to receive information, and it is a large driver of growth for businesses that prioritize it.
The best place for video marketing through influencers is still YouTube, even as TikTok and Instagram try to corner the short-form video market. A Bitable study showed that 68% of marketers say Instagram offers the best ROI on video content marketing, ahead of Facebook and Instagram.
Most Engaged Followings
Influencer marketing aims to leverage the trust and reach that influencers have established with their followers to help a brand boost sales and brand awareness. This only works if the influencer has people invested in what they have to say and what they are promoting. It is most effective on social media platforms where consumers feel they have a personal connection with the influencers. Because of the authentic nature of mediums like vlogs, and the more personal and real feel of video content, YouTube is a platform where consumers are extremely invested in the opinions of the influencers.
According to a YPulse survey, for both millennials and Gen Z, YouTubers were the public figures they trusted the most. They ranked ahead of social media stars on other platforms and even ahead of more established authority figures like the police, politicians, and news anchors. A Google report revealed the surprising fact that 4 in 10 millennials agreed that their favorite YouTube influencer understands them better than their friends.
Simply put, people trust YouTube influencers a great deal. The nature of long-form video that YouTube accommodates makes the videos feel more authentic and like the consumer knows the true personality of the influencers. Marketing on YouTube allows brands to utilize that influence and trust YouTube stars have acquired.
When it comes to influencer marketing, the right partner makes the biggest difference. Influence Hunter is an influencer marketing agency with years of industry experience helping brands develop customized, strategic micro-influencer marketing campaigns across platforms. If your business is looking to launch or scale its influencer marketing abilities, get in touch with us today to find out what we can do for you.
Image by Tymon Oziemblewski from Pixabay.
social media
About the author
Content Writer, SEO extert, Thought Leader. I've been featured on Forbes, HuffPost, Datafloq, InfoSecurity Magazine, Dzone, Business Today, and more...
Reader insights
Be the first to share your insights about this piece.
Add your insights