What It's Like To Be
A Career in Museum Studies
Here are some reasons this opportunity can help you teach and preserve the past and the present for the benefit of the future.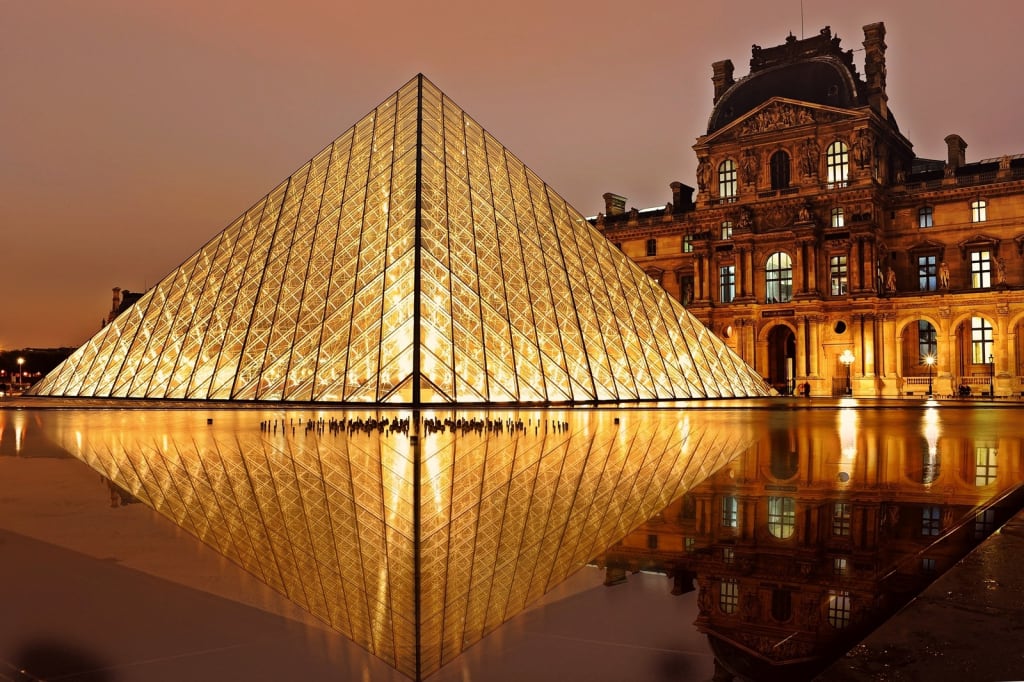 The day you graduate high school is one step closer to the beginning of your future. You may have spent months or even years dreaming about what you wanted as a career. Filling out college applications and taking the SATs to help launch you into a field that you love can be an exciting time. There are many familiar routes some may take such as becoming a teacher, entering the world of business, or the medical field. Yet there are other paths you can take that could look to be a little unconventional, but are exciting for a variety of reasons. One such calling may be museum studies. What is so special about all the museum exhibitions you remember seeing as a kid?
In June 1753, one of England's most proficient collectors bequeathed his collection of over 70,000 items to King George II. Sir Hans Sloane's belongings began the first collections of the British Museum, and thanks to this Royal Physician, one of the world's most famous museums was build. It houses the infamous Rosetta Stone and other permanent collections that take visitors on a journey through European History from 1050-1540 AD and handcrafted ceramics from China. The British Museum is often known as the "mother of museums," and is now one of 2,500 museums in the UK that have collections from England's rich history to local ones which may display how a small town came to be the place you chose as your home.
Museums studies teach you things such as the fundamentals of running a museum, how to preserve collections, and create funding for programs. A curator, someone who runs the museum, is usually the main person to take charge of designing exhibitions and choosing what artifacts should be displayed to enhance the visitors' experience. Some museums go "on tour," traveling between cities and countries to show off the collections. A traveling exhibition of the tragic Titanic sinking displays artifacts from the White Star Line, which was one of the world's top shipbuilders. You can peer into the past by viewing actual cups and saucers used on board, interactive exhibits like a touchable iceberg, and pieces of the wreckage. There are photographs of some of the passengers and quotes before and after describing how the classes of people viewed the "unsinkable" ship. The lack of lifeboats on Titanic changed the way ships view safety regulations. Often events such as this encourage us to take better measures in the future. If not for grant writing and fundraising executed by a curator, many collections such as these would be sparse of vital artifacts to help educate visitors.
Museum studies can also be applied to the study of museums themselves or what is called museology. You can learn about the history and evolution of the museums themselves, and how they are used to preserve and educate people with public programs and events. These studies can not only help non-profit organizations, but also those who are able to create their own private collections. Proper storage and care are necessary to maintain the integrity of the artifacts. Natural environmental causes can do damage, therefore specially designed cases and storage units for precious artifacts are important. If replicas aren't used, the actual pieces of the past could wind up destroyed forever without proper care.
There are educational programs at various colleges and universities that offer undergraduate and graduate courses to obtain your degree. Some museums offer classes on site, in addition to online. You may want to have a specialty such as anthropology or art history as an extra major or minor. You can also benefit from financial coursework and writing classes to help with the fundraising and grant writing you may be doing. Any discipline that can expand your knowledge to further your career may become beneficial to not just you, but interns and employees that you are showing the ropes to.
The fun of learning doesn't have to stop once the sun sets. As a curator, you can design your own programs to be enjoyed by the public. Some museums offer behind the scenes tours and after hour tours and some can be rented for weddings and school sleepovers. Taking this venue and transforming it into a memorable time with the addition of education is an added bonus. You can help the droves of school kids and parents alike to learn more about the exhibits you tirelessly worked on. You never know—your hard work could inspire the next generation to continue the journey in preserving history and nature.