7 Effective Qualities of a Team Leader
Team leaders are responsible for timely completion of projects and success of the company.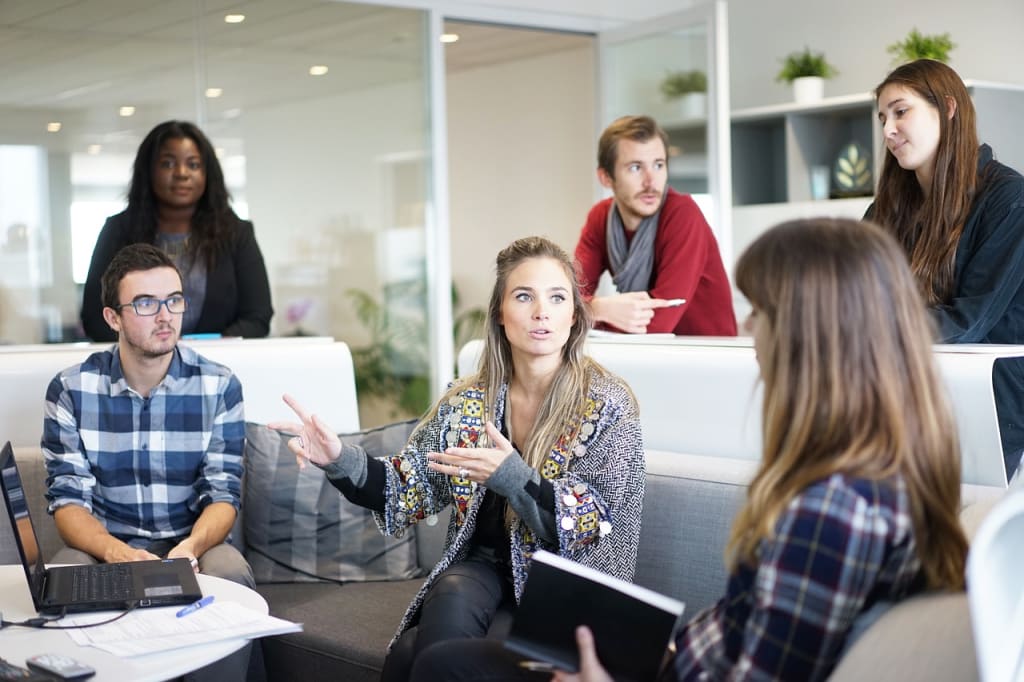 Qualities of Team Leader
For any business to run successfully, there are many teams that function by coordinating with each other. Different teams under the guidance of their team leaders collaborate and contribute in delivering a product or service for the company's clients. The team leaders are responsible for distributing and ensuring completion of work by team members in set deadline. Their job is to achieve company's targets.
A good team leader has the following traits...
1. Gives Credit to the Right People
When your team does a fantastic job, it is necessary to acknowledge it. If any particular member has done a very good job and solved a problem that the team was struggling with for days, it is important that you appreciate and give proper credit to him/her.
When a leader admires the team members, it generates a positive environment and urges them to go an extra mile to get the solutions.
2. Communicative
If the team has to function efficiently, the communication must flow from both the directions. A leader must convey goals and requirements accurately to the team. At the same time, he/she must listen to issues faced by members.
This facilitates better communication as it gives freedom to employees for coming up with potential problems that they might be facing to accomplish a particular task. It also reduces the number of misunderstandings and conflicts in the team.
3. Dedicated to Work
If a leader shows commitment towards work, the team will definitely emulate him/her. When the team head shows devotion to the entrusted job, the members develop a good team spirit that helps them in completing the task fruitfully.
This way, the team not only remains focused on accomplishing the work, but also will have a planned approach to achieve it. A leader's approach to work and persistence can be a crucial factor that determines the success of the team.
4. Positivity
Efficient team leaders are full of enthusiasm and have a lot of positive energy that they can use to unlock a hidden potential of their team members. They can use it for motivating the team to deal with challenges and even encourage them to think of innovative ways to overcome them. A leader stimulates his/her team to come up with out of the box solutions during rough times.
5. Modest
Usually, team leaders who are arrogant, are despised by their team. On the other hand, a leader who is humble, down to earth and willing to understand the perspective of his/her team members will succeed in managing them well. It gives the individuals a chance to speak their minds and voice their opinions freely. If a leader supports team members to talk about their differences on a subject, it promotes better understanding among them.
6. High Integrity
If a team leader hides specific details or feedback from senior authorities about a particular module of the project, it can affect their performance. However, if the leader is honest and transparent in conveying the information, then he/she is in a better position to issue commands and also get respect from team members. It promotes efficient functioning of the team and helps them in achieving goals.
7. Impartial
To be a successful team leader, you must allow all the members to represent their points when a discussion is going on. This helps in finding a constructive solution that is goal-oriented. The members get satisfaction as they could keep their thoughts and ultimately get a fair decision.
While applying for this position, you can refer to an online free resume example for a team leader and prepare yours. A good team has a leader who conveys the target and permits members to reciprocate their problems in achieving the same. He/she serves as an inspiration to team members as they work together consciously in achieving a specific target. The leader's optimistic attitude can help the members think about different ways to overcome roadblocks and easily achieve their goals.