Secrets to Keep Employees Motivated at Work
Get Motivated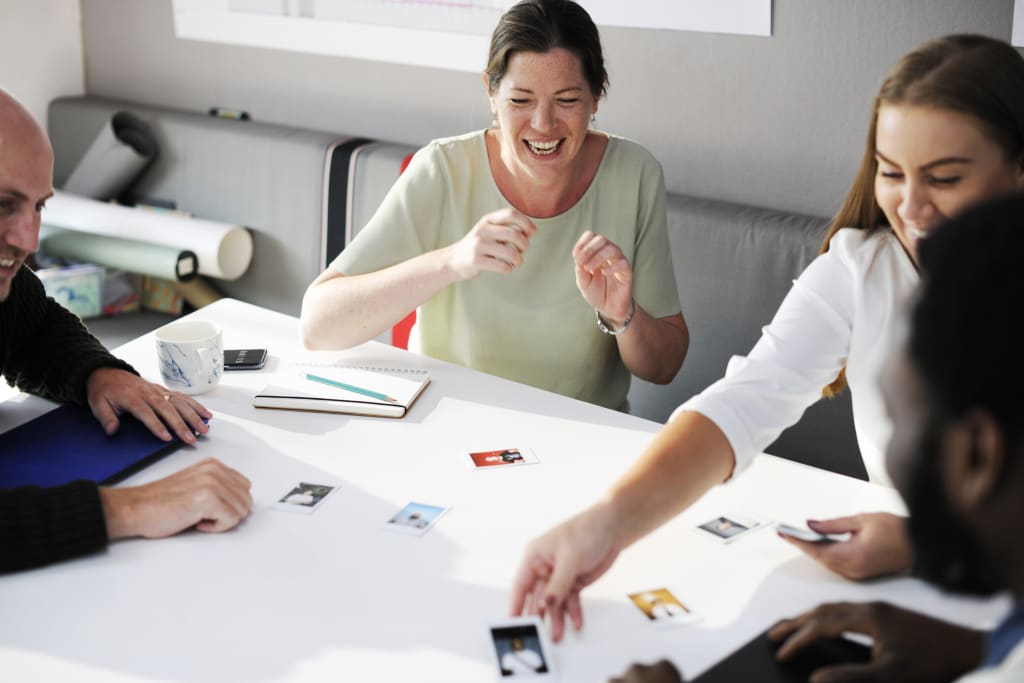 Motivated Employees
A motivated employee is the most valuable employee for the organization and finding one is hard. Very few employees are enthusiastic, inspired, empowered and confident while at work. Motivating employees isn't that easy, but it is essential if you wish your employees to progress and have complete job satisfaction. Staying motivated is the key factor which encourages employees to work harder, indirectly increasing the productivity of the organization. The overall satisfaction of the employee at workplace increases employee retention. We have highlighted key points you can follow to be a great boss and have satisfied and productive employees.
1. Appreciate the one who is worth.
Appreciation at the workplace and showing gratitude towards employees plays an important role. Employees do feel more enthusiastic when they are appreciated for completing a certain task. Many times, employees are set with targets, not everyone manages to achieve them. The one who achieves the set targets needs to be appreciated with a token of gratitude. Appreciation or showing gratitude makes the employee feel worth in the office. Other team members also feel the urge to work hard to receive appreciation.
2. Implement fun with work.
You can think of organizing events at a workplace which has got nothing to do with the ongoing projects or work. The events should be fun-oriented and which would help in developing team companionship. You can also arrange yoga or zumba sessions that would make them feel stress-free and relieved. Company outings and project parties can also be organized for the employees. This shows that the employer is concerned about the well-being of the employees.
3. Avoid communication gaps.
Communication plays a vital role in any relationship, including that of an employer and employee. It is very essential for employees to know what their boss expects from them and feedback about their work. If an employee seems to be silent and dull, you need to be concerned about and ask him/her about any issues within the organization. Once every week, you can spend 15 minutes in which you may allow your employees to speak about their success achieved so far, challenges faced, ideas regarding improving the work structure or environment. Employees need to speak up instead of gathering thoughts in mind.
4. Offering benefits and facilities.
For retaining employees, benefits, and facilities are very important. Facilities can be in the mode of health insurance, free parking space, lunch coupons, gift vouchers, etc. New year bonus, project completion incentives, and target-based incentives can also be offered to employees. On occasion like X-mas, gifts can be distributed among the employees and their family members. Various certifications and distance learning facilities would encourage employees to learn while they are earning.
5. Allow certain flexibility.
Every employee wishes for some flexibility at the workplace, but not all organizations offer so. Flexible working hours can be allowed to the employees as per the project requirements. So they can handle both their personal and professional life. Compensation off should be allowed if a certain employee has worked on any off day. Sick leave, casual leave and voluntary leaves must be given to employees if you wish they are satisfied working with you.
6. Avoid being bossy with them.
Being the boss, you should give your employees opportunity to prove themselves. That doesn't mean you should burden them with workload and pressure. Get to know the capacity and capability of each employee and then only assign them with tasks. Don't be bossy by assigning them with tasks, which won't be achieved by them, and have high expectations from them.
7. Allow them flexibility to wear casual dress.
Having a certain dress code at the workplace is alright, but no need of incorporating rules regarding the dress code. On certain days, you can relax the dress code so that employees can dress up as per their comfort. If not, then you can incorporate business casuals, which won't hinder the company uniformity and also offer comfort to employees.
Implementing these seven secrets in your organization, you can make sure that your employees are happy working with you. An employee who is satisfied does help in increasing the company's productivity and sales. Maintaining employee-friendly work atmosphere within the company would help in retaining them for a longer time.