5 Hacks for Mobile Banking
What You Need to Know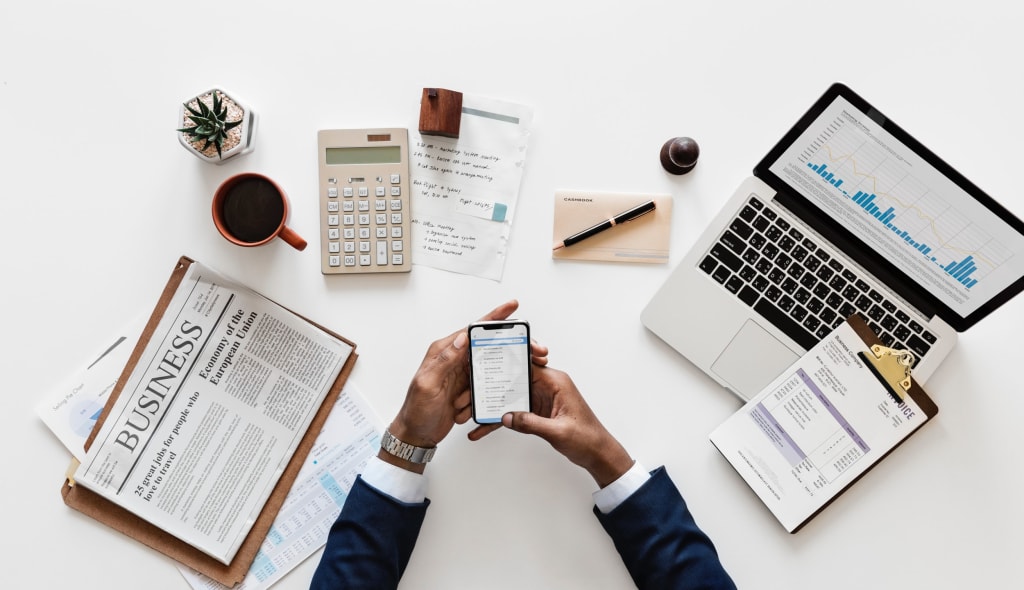 Banking has come a long way since it first started out. You used to have to make a trip to the bank every time you wanted to do something—deposit money, withdraw money, or basically anything at all. Then, ATMs came along and made life a little easier, so you could at least get money out without having to actually go into the bank. Finally, smartphones came along and completely changed the banking game. Since mobile banking is still relatively new, you may not be getting all of the amazing features it has to offer, so here are a few simple hacks you may have not known about.
Deposit Checks
This is probably one of the most convenient things about mobile banking. All you have to do is sign the check, upload a picture of it, and you're good to go. The money will show up pretty quickly, but don't even think about trying to deposit any fake pay stubs; the banks are smarter than that, so you won't be getting any money, and if you do it too many times, you could even get in trouble with them.
Report Lost or Stolen Debit Carbs
Losing a credit or debit card can be a very stressful experience, and hopefully, it is something you never have to experience, although sometimes accidents do happen. If you do happen to lose your card, you will want to notify your bank immediately. Instead of spending a bunch of unnecessary time on the phone with customer service, you can just get onto your mobile banking app and cancel your card.
Send Money
There are numerous apps that allow you to send money. There are a few problems with these types of apps—they aren't as secure, and sometimes they'll even charge a small fee. You can bypass these problems completely by just sending money through your mobile banking app. This will make it so much easier for you to split a bill, pay back a friend, or even just send someone money as a gift.
Set Reminders For Bills
Almost everyone lives a busy and hectic lifestyle, and this can sometimes lead to forgetfulness. One thing that you never want to forget is when your bills or rent are due. Sure, you can set reminders on your phone or on your calendar, but how many times do you actually pay attention to those? You can actually set reminders through your banking app. This will make the bill paying process a lot easier because all you have to do is click on the notification and it will take you directly to where you need to pay.
Start A Business
If you have been looking into starting your own business but haven't had the time to go into the bank and apply for a loan, then mobile banking may have an answer for you. Applying for a loan can take at least two weeks plus quite a few trips to the bank and tons of paperwork. Certain banks will allow you to go through the whole loan process on their mobile app. It can take as little as six and a half minutes, and sometimes the money will be deposited within seconds of applying for it.
Don't Miss Out On What Mobile Banking Has To Offer
If you are someone who has a smartphone and hasn't tried mobile banking, you should try it out immediately. There are so many different things that this new feature has to offer. You will hardly ever have to go into the actual bank building again, and you will even be reducing your carbon footprint if you opt out of the paper statements and just check them on your phone.