College Grads
3 of the Worst Post-Graduation Jobs to End Up With
You went to college, and now you need a job. Tips on what one not to get.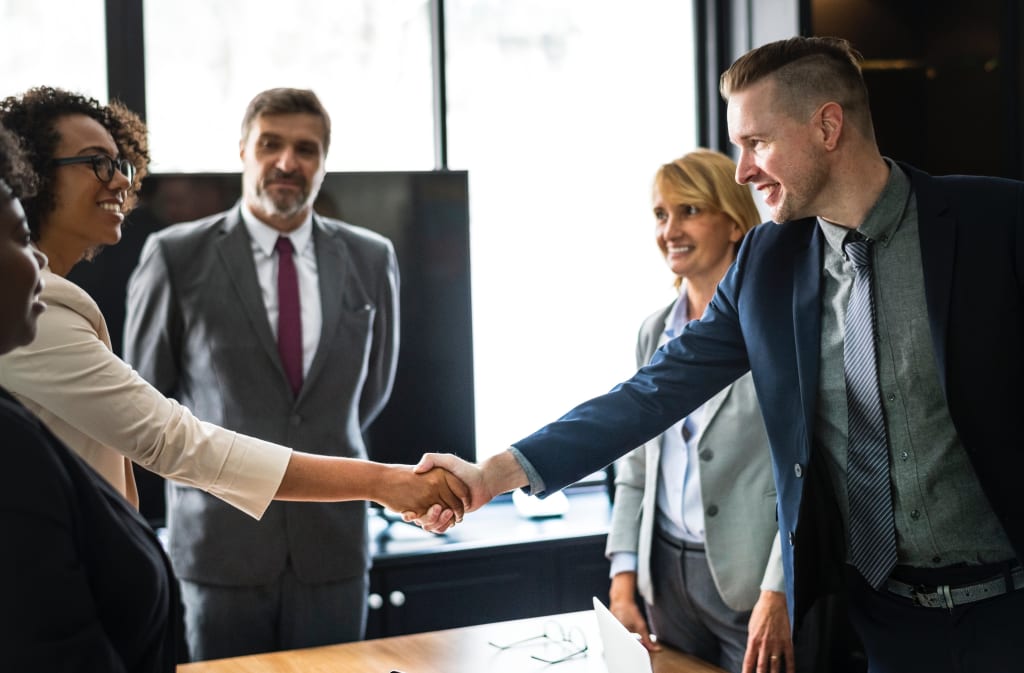 It's not uncommon these days to hear stories of how post-graduates ended up with shattered dreams, and uncertain futures as they found themselves working jobs that did nothing to show their degree was worth it.
Below are three examples of the worst post-grad jobs people have ended up with.
1. Graphic Designer
Unless you gain some sort of masochistic pleasure from being a starving artist, then a Master's in Fine Arts (MFA) is the perfect degree for you. According to The Street, the median salary for those with an MFA is around $46,600.
Nonetheless, we're talking best case scenario. For the most part, many post-grads end up with jobs working as graphic designers, community arts workers, fine artists, and secondary school teachers, among others.
Most of the post-grad jobs listed above offer salaries that start at around $17,000 to $22,000 a year. Since being "middle-class" today means having an annual income of $46,960 to $140,900, you would be truly considered a starving artist.
For many of those who truly love art, a Master's in Fine Arts is supposed to help them land dream careers working as commercial art gallery managers, higher education lecturers, museum or gallery exhibitions officers, museum or gallery curators, or an arts administrator.
Most of these positions are difficult to land, and are held for years and even decades by one person.
2. Teaching English as a Second Language (ESL)
While teaching in and of itself is very rewarding, it's another career where things may not turn out exactly how you want as a fresh post-graduate. For those who choose to pursue a Master's in Teaching English as a Second Language, they often do so with visions of traveling around the world for ESL courses like English First.
These ESL courses lure potential candidates with brochures of exotic island countries where it's always summer, and snorkeling is a part of everyday life, or they may advertise working in beautiful places such as Switzerland.
Of course, what they fail to explain is, as is the case with any company, the more senior ESL teachers are afforded the best locations.
Post-grad ESL teachers have complained they were sent to tropical islands, but were assigned to teach at some small village school with only dirt roads, hours from civilization. And what may seem romantic in brochures and marketing videos has turned into a nightmare for many, where you're not allowed to wake up until the contract is over.
Publications such as Fortune list this career as starting at around $55,000 annually. However, companies like English First pay post-grads between $800 to $1,000 a month. If you've been sent to some absolutely remote village in North Africa, that's pretty good money.
3. Data Entry Specialists
Imagine for a moment having far-reaching dreams of becoming an award-winning author or writing a screenplay that ends up becoming the next motion picture. It makes sense to get something like a Master's in English Literature, right?
With universities promising a median annual income of approximately $70,000, it definitely seems pretty promising indeed. Nevertheless, many post-grads find it difficult to get noticed in a saturated industry.
Being that they have to make a living, they decide to put their English Literature Master's degree to good use, and start searching for jobs that match as such. This green post-grad soon discovers that most high-end job openings require much more than merely possessing a Master's degree.
For example, most publishing companies looking to fill a magazine or newspaper journalist position expect at least three to five years prior experience in the field, a portfolio full of previously published works, and, in some cases, a personal website showcasing your skills.
Majority of post-graduates won't come anywhere near fulfilling any of those requirements. Additionally, it takes time and patience to accumulate such a resume—it definitely won't happen in a year, or even two.
As the job searcher continues to search for jobs that ask for a degree in English Literature, while meeting other prerequisites, they're soon narrowed down to content writing, data entry, secondary school teacher, and a few others. A few months later, the post-grad finds themselves sitting in a cubicle doing mundane data entry.
When they complain, their friends and family respond, "I told you so," referring to their degree choice. Some of them even add, "Well, you are writing, just not your own stuff," as if that were supposed to make you suddenly have an epiphany.
Looking for Some Interesting Job Ideas as a Post-Grad? Keep Reading:
It can be frustrating to wait for that ultimate dream job to come available to you once you've successfully completed your higher education.
However, in order to keep from getting burned out before the doors even begin opening, just accept that it takes time to get where you want to be.
One strategy is to not force things by trying to put your degree "to good use" fresh out of grad school.
Many white-collar jobs require candidates to have some sort of previous job history (usually two to five years), which means merely being able to present recruiters with a Master's certificate no longer cut it.
You might be thinking: "But I have a very distinguished degree. I'll be underselling myself working a 'normal' job!" And this is where many people make their first mistake.
In order to understand better, look at Jim Skinner, McDonald's Vice Chairman and CEO, who started out as only a restaurant manager trainee in the early 1970s. It took him nearly 30 years to become the franchise's CEO, but it happened.
You would be surprised at the sort of business ideas you can come across by working in various industries you never considered. For instance, working for inground swimming pools Oklahoma City might allow one to eventually become a pool designer.
After all, some of the most popular pool designs were designed by someone. Take the Bohemian Chic pool design, or a Moorish-Inspired pool design as examples.
Of course, one can't jump right in creating award-winning pool designs; you have to learn the ins-and-outs of the swimming pool business in order to graduate to something more complex.
If you're wondering why inground swimming pools were used as an example, it's meant to show you how an idea you may have never considered could actually lead to a meaningful, rewarding career. It's all about thinking outside the box.
Being that a Master's degree is preferred for anyone wanting to become a swimming pool designer—and if it sounds interesting—starting an apprenticeship as a post-grad could very well be the perfect job.