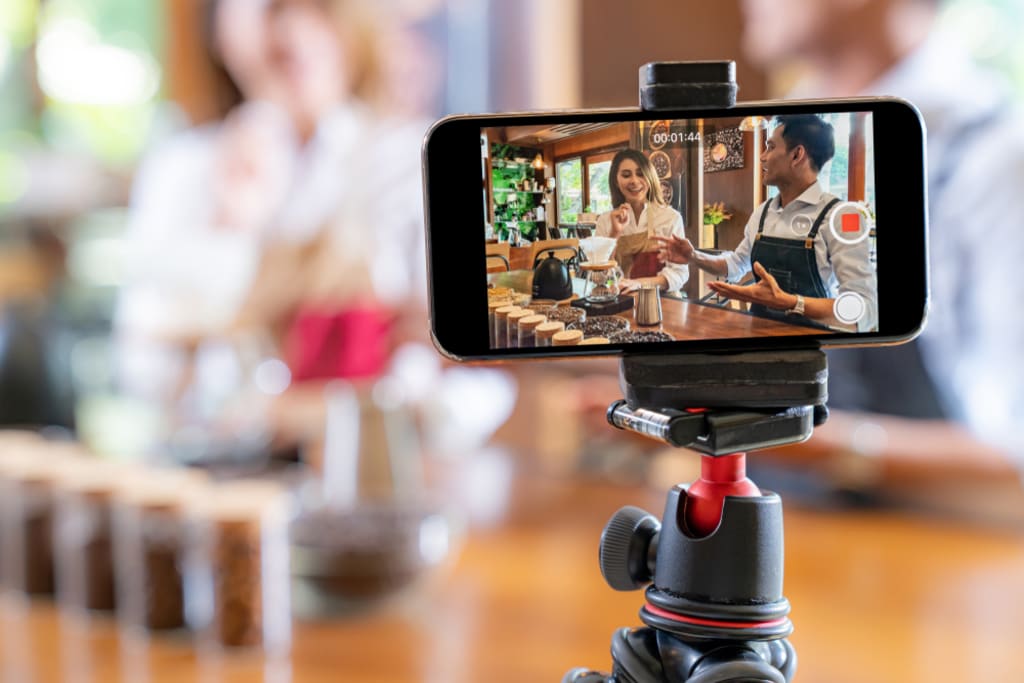 Video Marketing is one of the most effective digital marketing strategies that is proven quite lucrative for businesses worldwide. It is a marketing medium that makes use of videos to promote/market products, services or a brand. Through video marketing, businesses can not only educate/inform their prospective customers about their product or service but also build trust and create long-term relationships with their target audience.
The best part, there are different types of video content that you can create; product demos, customer testimonials, corporate training videos, vlogs, how-to videos, video tutorials, explainer videos…the list is endless.
Thus, if you have not invested in video marketing as yet, then read below to know the various benefits of video marketing for your business that you are missing out on.
Why do businesses need to invest in videos?
Instead of telling you all the reasons why you need to invest in video marketing, here are some statistics that will convince you how powerful a video can be in your overall marketing campaign.
Compared to five years ago, approx 87% of video marketers stated that videos have given them a positive ROI. (HubSpot)
80% of video marketers reported that videos have helped them to increase sales. (OptinMonster)
By posting a video on social media, approx 93% of brands got a new customer. (Lemonlight)
It is estimated that by 2022, online videos will make for 82% of all consumer internet traffic. This is 15 times higher when compared to 2017. (Biteable)
In light of the recent pandemic, 91% of marketers feel that videos are more important for brands. (Wyzowl)
Videos under 90 seconds have a longer average retention rate of 53% with a reported 80% of people recalling a video that they have watched in the last 30 days. (Backlinko)
It is estimated that in 2021, people will spend around 100 minutes/day watching online videos. (Smart Insights)
These and other research studies have rightly predicted that videos are here to stay, thanks to its immense popularity. Thus, if you want to stay ahead of the competition, then incorporating videos in your marketing campaigns is the way forward.
Benefits of Video Marketing
Boost Visibility: In this fiercely competitive marketplace, increasing brand awareness is a tough task, especially for start-ups and small businesses. Here, one of the best ways to stand out is to use the 'show-don't-tell' strategy that will help you to make an impact. Most new businesses make use of videos as it helps them to convey who they are and what they offer (show-don't tell) in the quickest time possible. This helps them boost their digital visibility while keeping the audience engaged.
Drive More Traffic: With increase visibility, brands enjoy more traffic to their site. The higher the traffic, the more chances of potential leads converting into sales. Thus, focus on creating high-quality, engaging videos as that will help you to skyrocket your site's traffic.
Higher Search Engine Rankings: Google loves videos. Why? Because it helps enhance the user experience, allowing them to get quick details on the subject they are seeking information on. Also, the amount of time a user spends on a site (known as dwell time) after searching on Google and landing on a page, signals to Google that a particular page or website is useful. This, in turn, helps improve the ranking on the search engine results pages (SERPs) as dwell time is considered a ranking factor by google
Boost Customer Engagement: Another top benefit of video marketing is that it helps boost customer engagement as more and more people today prefer watching videos than reading text (blog). Also, the attention span of an individual is growing shorter by the minute. As such, if you want to retain your existing customers, then you need to keep the audience engaged, which you can achieve through videos.
Increase Email Click-through-rate: According to research, an email with video increases your email click-through-rate by up to 300%. You can also reduce your email unsubscribe rate by 75% by including a video in your email. Plus, just adding the word 'video' in the email subject line has proven to increase the email open rates. As such, if you want to generate leads and boost revenue from email marketing, then a video is a powerful tool that can help you to achieve your goals
About the Creator
My aim is to create engaging and informative content that connects with my audience and inspires them in some way. And my goal is to leave a lasting impression.
Reader insights
Be the first to share your insights about this piece.
Add your insights