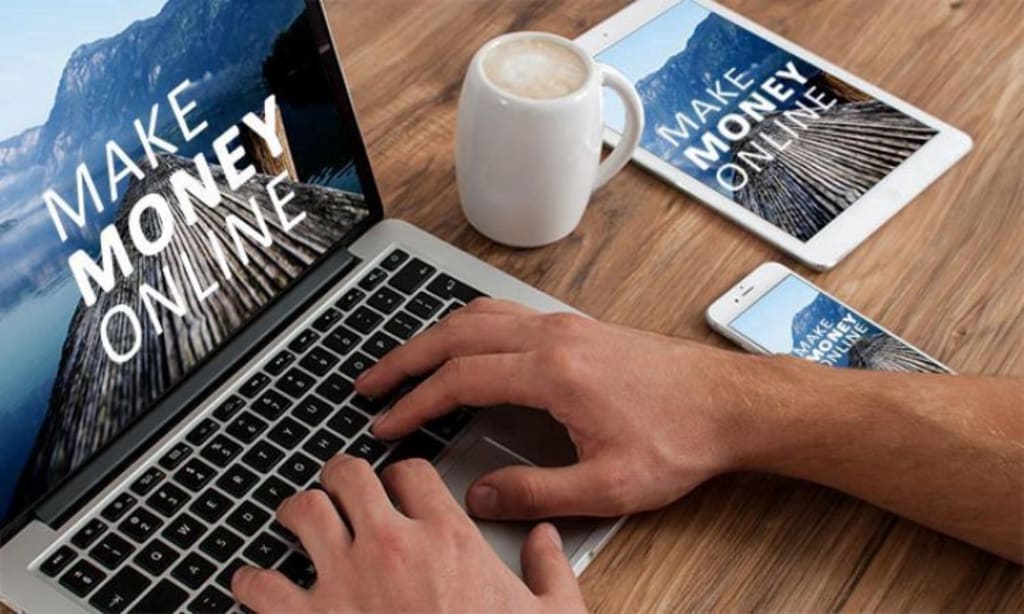 With digitalization taking all the hype, there's sure to be a lot of curiosity among the people about how it could help make money.
Do you also want to make money with digital marketing? We've got you covered.
This blog post covers 9 incredible yet proven ways to make money with digital marketing. It will help you explore the options and pick the one way you find most interesting.
Here's How to Make Money with Digital Marketing
Dive in and take inspiration!
1. Content Writing
Content is king; they say it and mean it. It is the foundation of the entire digital marketing campaigns and strategies, without which nothing could really scale. So, there's a great chance you can make money by selling content writing services.
There are various forms of content that digital marketing strategies often work upon. The popular among them include – articles, blog posts, social media posts, and scripts for video posts.
Almost every business requires content writing services, either in-house or remote, to get their brand going. So, you can easily make money by learning the specific skills required for content writing. These skills include
Exceptional writing skills
Keyword research skills
Knowledge of on-page SEO optimization
Analytical skills to understand brands and grasp their voice

If you plan on working as a professional content writer, a college degree in marketing, communications, or journalism can help you earn an edge over others. Also, there are multiple courses available, both free and paid, that provide hands-on training for content writing.
2. Make Money with Affiliate Marketing
Affiliate marketing is one of the finest ways to make money with digital marketing. You can earn money by recommending sales for the products of other businesses.
The process of making money with affiliate marketing is pretty simple. You just have to find the products you wish to promote, create a relevant website and drive traffic from the potential customers of your affiliate product.
There are two different working alternatives for affiliate partnerships. Standalone Programs call for establishing an account directly with the product's company and affiliate networks wherever you can. It allows you to work through multiple partnerships at a time.
Because blogs are the only primary medium of promoting affiliate products, it's significant that you conduct thorough keyword research before getting started with a particular niche. It would help to determine how much traffic you would be able to drive.
3. Youtube Advertising Partner platform
Create a YouTube channel and become an advertising partner if you are good at creating videos and are looking for ways to earn money through videos.
The process of earning from YouTube is easy but requires some effort, but after some time when your audience grows, your efforts will be worth it.
A channel can be based on your expertise, from cooking tips to complex technical tutorials. Whatever you do, remember to have an element of creativity and innovation to help you stand out from the competition.
Make sure you meet the following requirement before you start making an effort to becoming a YouTube advertising partner:
Check all the YouTube monetization policies thoroughly.
You have to fulfill the criteria of having a 4000 public watch hours in last 12 months
Linked you Adsense account to it
Your channel should have at least 1000 subscribers
Check your country's availability to YouTube partner program

4. Freelancing
By signing up for platforms like Fiverr, you can earn money. Business owners, such as home services and local businesses, are looking for digital marketing professionals to manage their digital marketing.
Find a low-competition gig on Fiverr and create a compelling gig.
Once your gig goes live, start bidding on similar projects.
Answer the client's question correctly.
You can start earning online with your skills in digital marketing.
Business clients receive services such as creating and managing Facebook and Instagram posts, managing their business pages, and managing their audience.
You can also offer copywriting and ad design services.
Start with the service with the least level of competition.
5. Blogging On Paid Platforms
Various platforms offer creative services to content creators that they can use to earn money.
The following are some of the platforms:
Medium Partner Program – You can earn money from posting content on Medium by joining the Medium Partner Program.
The medium partner program is free to join. Signup to start earning!
Clubhouse – With Clubhouse's Creator First Accelerator Program, Clubhouse will further pay users for their creative efforts and inventive ideas in the future. Keep an eye on developments
HubPages was founded in 2006 as a user-generated content network that shares revenue. In 2016, the company's single-site business model was replaced by a multi-site model. This is a platform where you can publish articles and earn money based on how many people view them.
Payment to writers is determined by a formula that primarily considers how well your article generates display advertisements.
About the Creator
My aim is to create engaging and informative content that connects with my audience and inspires them in some way. And my goal is to leave a lasting impression.
Reader insights
Be the first to share your insights about this piece.
Add your insights