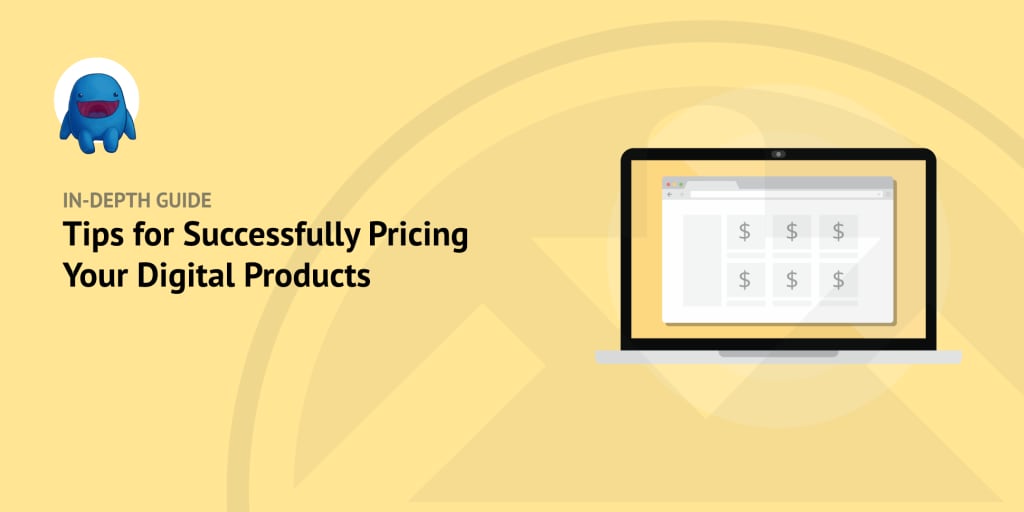 Launch & Sell Your Digital Products
If you want to make some exciting money with digital marketing and take yourself to an incredible height, launching and selling your own digital product could be the best idea.
The best part of a digital product is to build it once and boom – sell it until the hype remains. You don't have to source the production continuously. It helps draw some incredible profit margins, and you simply earn thousands of time for a one-time effort.
There are a whole lot of digital products you can launch. Some of them include –
EBooks – it's one of the easiest to launch a digital product. You just have to pick up a niche, gather some of your previously published content, add more to it, and boom.
Tools and Estimators – Tools like website analyzers and keyword searchers are the most popular options. Find out which are the best possible options available in the digital marketing niche by doing a bit of research. When it comes to creating digital marketing tools, the options are endless.
Rather than creating your own, you can use websites like code canyon to purchase one and edit it, or you can hire a developer to do it for you. Remember that this is an investment that you need to make only once.
Website Templates – each website is developed, the designers and developers look upon a web template to choose from. Thus, there's a great chance of making money by creating stellar web templates and uploading them to the sites that offer them.
Though it's a one-time effort, you'll be paid every time your template gets downloaded or purchased. The key here is to come up with an amazing one.
Work as a Digital Marketing Consultant
A great tactic to make money with digital marketing is providing counseling and consultation services. As soon as you've got the hands-on expertise of digital marketing, you can start selling consultation services in a similar domain.
Here are few ways you best begin with digital marketing consultation and counseling –
Pick a niche; you can't be a specialist at all. Narrowing it down to one niche is also helpful. It helps you keep the focus gathered at one place and in gaining the trust of clients.
Start blogging about your specified niche. The best way is to write unique yet compelling long-form content that can provide readers insight into the topic. Also, make sure to do adequate keyword research and keep your content fully optimized.
Be socially active. Share small parts of your long-form content across social media platforms. Spread awareness and engage with your audience. This is an incredible means of driving information about what your potential audience searches for so you can upload the content in alignment.
Earning with SEO Services
SEO is another important part of digital marketing that cannot be neglected if a business wants to attain digital success. There are various roles you could engage in once you've mastered the skill of search engine optimization.
To become an SEO specialist, you sure have to learn the basics and the comprehensive technicalities. As you do the research, you'll come across so many SEO courses on the web, both paid and free. Besides, there is a wide spectrum of learning apps for professionals that will help you access industry-oriented SEO courses to optimize your expertise. The ideal way is to opt for one of the best courses and get your hands through SEO practices.
As you move forward with the learning, you'll come across multiple SEO tools that help get through the search engine optimization with ease. It is crucial that you get hands-on training of these tools to find the right SEO jobs.
Also, the continuously evolving nature of SEO calls you to remain updated all the time.
Once you've rightly specialized in SEO, it's pretty easy to land a job. Either freelance or apply for full-time jobs or even come up with your own website selling SEO services – the righteous learning could help you succeed at any of these.
Selling Online Courses
If you think you are really good at creating content and have the ability to share your knowledge and skills in the simplest way, then you should definitely create a course.
Things to remember when creating an online course:
Outline your complete course structure on a storyboard. This will help you to stay organized and will reduce chances to overlook any point.
A well-designed e-Learning course is professional and better received by your learners. Maybe you're not a graphic designer—and that's okay but there are some super apps like Canva which are easy to use and can give a great look to your course graphics.
An image worth a thousand words is very well suited incase of online courses. Explaining long and complex topics in the form of an infographic is a great way to add value to your course and retain your viewers attention.
Make your course convenient and accessible to mobile users as the majority of people nowadays use devices other than desktop to access the online courses.
How to Earn Money from Online Courses
There are multiple ways that provide you with opportunities to sell your courses online and earn money from it. Following are some trusted platforms to sell your course online:
Udemy
Coursera
Alison
SkillShare
Udacity

According to statistics on average, creators on top are earning $2000 a month while a newbie has a chance to make $15 to $20 a month per course.
The best thing about selling courses online is that it is an autopilot way of generating income by putting in a one-time effort.
Make the most Money with Digital Marketing
Digital marketing is a widespread field. You could come across hundreds of ways to make money with digital marketing. However, the key is to determine what suits your interest the best.
Be it content, SEO, affiliate marketing, social media, or anything falling into the category of digital marketing; you sure have the biggest possibility to make money. All you gotta do is study each of the possible ways thoroughly and come up with one you like most. Train yourself in that niche, specialize in the key strategies, practically implement what you've learned, and stay updated about the innovations.
The more you focus on learning, the better you can grow yourself in that particular niche – eventually moving towards earning the most money.
About the Creator
My aim is to create engaging and informative content that connects with my audience and inspires them in some way. And my goal is to leave a lasting impression.
Reader insights
Be the first to share your insights about this piece.
Add your insights