4 Essential Tips for Redesigning Your Website
Redesigning Your Website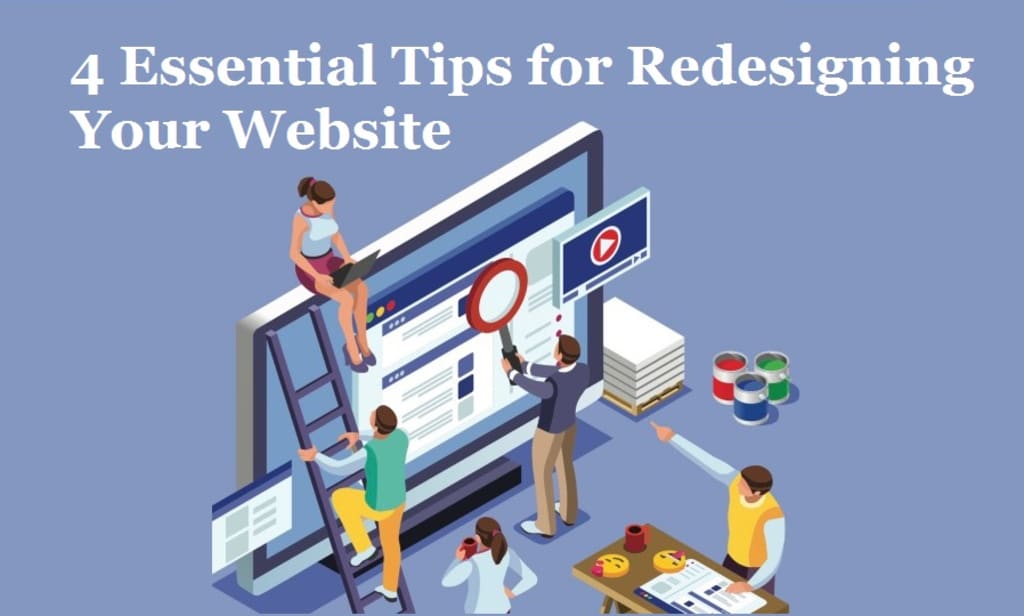 Today, the internet has evolved into a giant network that has also become a hub for information exchange and business activities. Whether you want to market your business or create the best online shopping experience, a website caters to all these needs. However, if your website is not aligned with your business needs and users' expectations, you will be considering redesigning your website. By redesigning your existing website, you want to give it a fresh look and feel to enhance its quality and performance. However, you will need to consider a host of things for redesigning your site successfully. A web design company can help you rebuild your site or make necessary tweaks in the existing structure. Moreover, the following tips can be helpful for you during the redesigning process.
Identify your visitors
Half of the battle is won when you know who your visitors are and what are their objectives. You need to find out your target audience and identify your visitors. Once you know about your visitors then find out their objectives. Visitors may land on your site to buy something, to get knowledge, to avail of a service, or for any other intent. After recognizing your visitors and their objectives, you can create a robust redesign strategy according to the target audience.
Find webpages that are valuable
Make a clear map of the ecosystem of your site to understand what webpages need extra care. Categorize the pages in four distinct categories that are i) high traffic, high conversion, ii) low traffic, high conversion, iii) high traffic, low conversion, iv) low traffic, low conversion pages. Once you categorize, you can make a strategy and remove or preserve pages accordingly.
Find what drives in/away your visitors
In the course of analyzing your site, find out the things that propel or drive away visitors from your site. By recognizing the things that drive people to your site, you can make your website design more effective with a better redesign strategy. Besides this, you also need to find the barriers that stop people from visiting your site. You can fix the hindrances and make your site highly accessible for all users.
Use fresh ideas & concepts
One of the reasons why you want to redesign a website is to implement the latest ideas and trends in your web design. With the passage of time, new concepts and ideas emerge and most of them are based on the users' preferences. A reliable web development company can help you redesign your website with the newest functionality and features that would entice the website visitors.
Final words
If your website is not driving proper traffic & leads, is outdated, slow, and fail to attract visitors, then you may seek for website design services to get your website redesigned. Choosing to redesign your website enables you to think from a new perspective and integrate the best functionality into your site that will enhance its performance, appearance, and visibility. Start the redesigning process by auditing your site and find out the possible gaps to build a robust solution. We hope that the above tips will be helpful for you in your website redesign process.