Salvador Dali
Famous work of Dali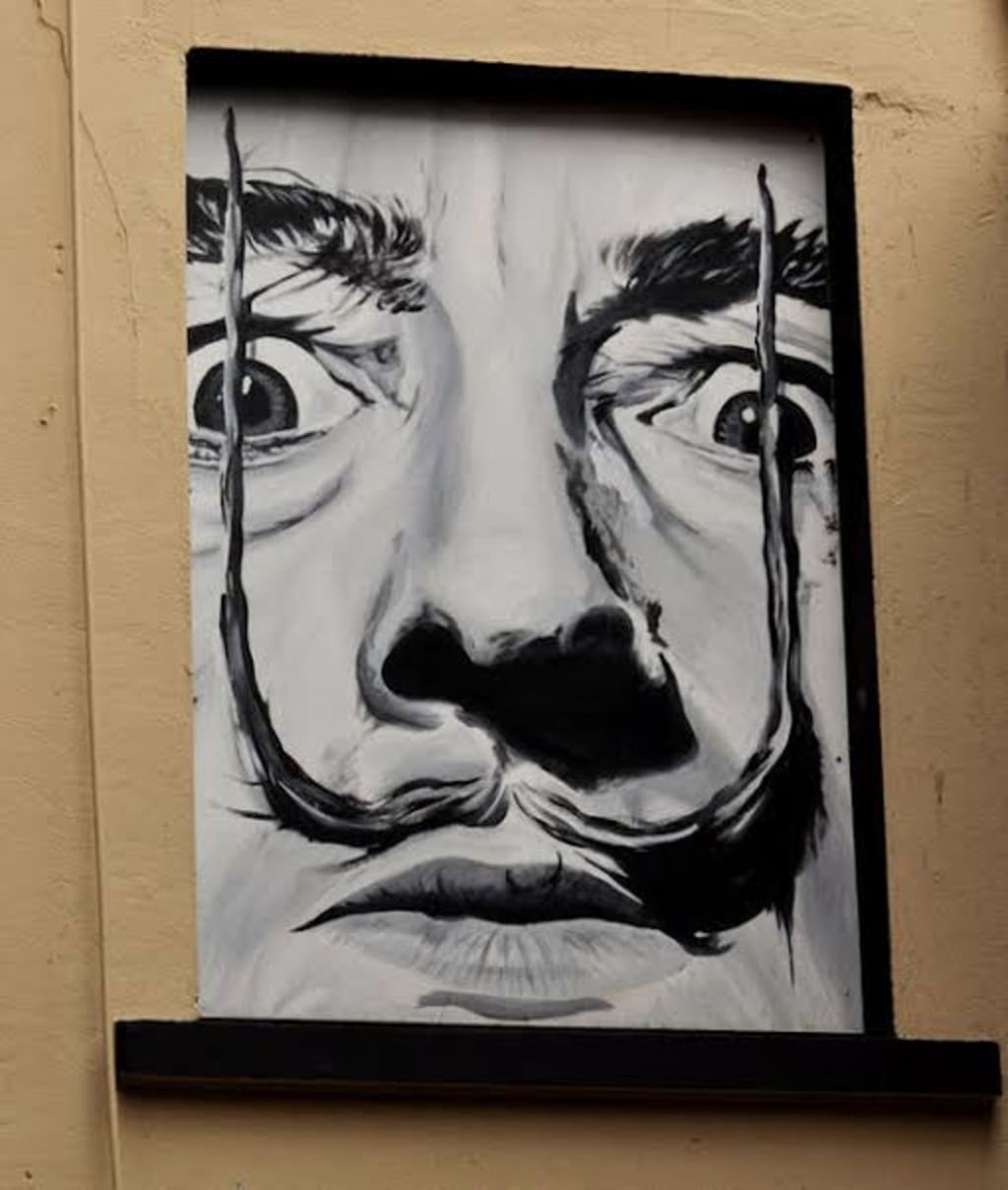 Salvador Dalí was a Spanish surrealist painter, born on May 11, 1904, in Figueres, Spain. He was one of the most famous and influential artists of the 20th century, known for his eccentric and often bizarre works of art. Throughout his career, he experimented with a variety of mediums, including painting, sculpture, and film.
Dalí's early years were marked by tragedy and instability. His mother died when he was just sixteen, and his relationship with his father was strained. Despite this, he showed a talent for art from a young age and went on to study at the Academia de San Fernando in Madrid.
In the 1920s, Dalí became interested in surrealism, a movement that sought to explore the subconscious mind through art. He quickly became one of its most prominent figures, developing a style that was both highly detailed and dreamlike.
One of Dalí's most famous works is "The Persistence of Memory," a painting that features melting clocks and other surreal elements. This painting, created in 1931, has become an iconic image of surrealism and remains one of Dalí's most popular works.
Dalí was also known for his eccentric personality and his love of publicity. He often dressed in outrageous outfits and staged elaborate publicity stunts to promote his work. His mustache, which curled upwards at the ends, became an iconic symbol of his persona.
In addition to his painting, Dalí also worked in sculpture, film, and other mediums. He collaborated with Walt Disney on the animated film "Destino" and worked on several other films throughout his career. He also designed furniture and other household items, often incorporating surreal elements into his designs.
Despite his success, Dalí's personal life was marked by controversy and scandal. He was married to his wife, Gala, for over fifty years, but their relationship was often tumultuous. He also had a reputation for being difficult to work with and was known for his outrageous behavior.
Salvador Dalí died in 1989 at the age of 84. Today, his work remains a vital part of the surrealist movement and continues to inspire artists and art lovers around the world. His legacy is a testament to the power of creativity and the enduring impact of art.
Salvador Dalí was a prolific artist who produced a vast body of work throughout his career, spanning painting, sculpture, film, and other mediums. Some of his most famous works include:
The Persistence of Memory (1931)
The Elephants (1948)
The Temptation of St. Anthony (1946)
Swans Reflecting Elephants (1937)
Metamorphosis of Narcissus (1937)
The Hallucinogenic Toreador (1970)
Soft Construction with Boiled Beans (Premonition of Civil War) (1936)
The Great Masturbator (1929)
The Enigma of William Tell (1933)
Christ of Saint John of the Cross (1951)
Dream Caused by the Flight of a Bee Around a Pomegranate a Second Before Awakening (1944)
The Discovery of America by Christopher Columbus (1959)
Gala and the Angelus of Millet Preceding the Imminent Arrival of the Conical Anamorphoses (1933)
The Sacrament of the Last Supper (1955)
Apparition of Face and Fruit Dish on a Beach (1938)
The Burning Giraffe (1937)
The Madonna of Port Lligat (1949)
Dream of Venus (1939)
The Enigma of Desire (1929)
The Three Sphinxes of Bikini (1947)
The Wines of Gala (1977)
The Face of Mae West (1935)
The Birth of Liquid Desires (1932)
The Invisible Man (1929)
The Swallow's Tail (c. 1966)
The Temptation of Saint Anthony (1946)
Landscape Near Figueras (1910)
The Image Disappears (1938)
Gala and Tigers (1944)
The Colossus of Rhodes (1954)
These works are characterized by their surrealist and dreamlike imagery, as well as their intricate and highly detailed style. They continue to captivate and inspire art lovers around the world and have cemented Salvador Dalí's place as one of the most influential and iconic artists of the 20th century.
About the Creator
Openee Article . Specializing in writing artcile about Entertainers,Scientists,etc... we have a talent for making complex subjects accessible and engaging to a wide audience.
Reader insights
Be the first to share your insights about this piece.
Add your insights