Zhao Jie: As A Micro-blog Operation Specialist, She Earns 200,000 Yuan A Year
Zhao Jie: As a micro-blog operation specialist, she earns 200,000 yuan a year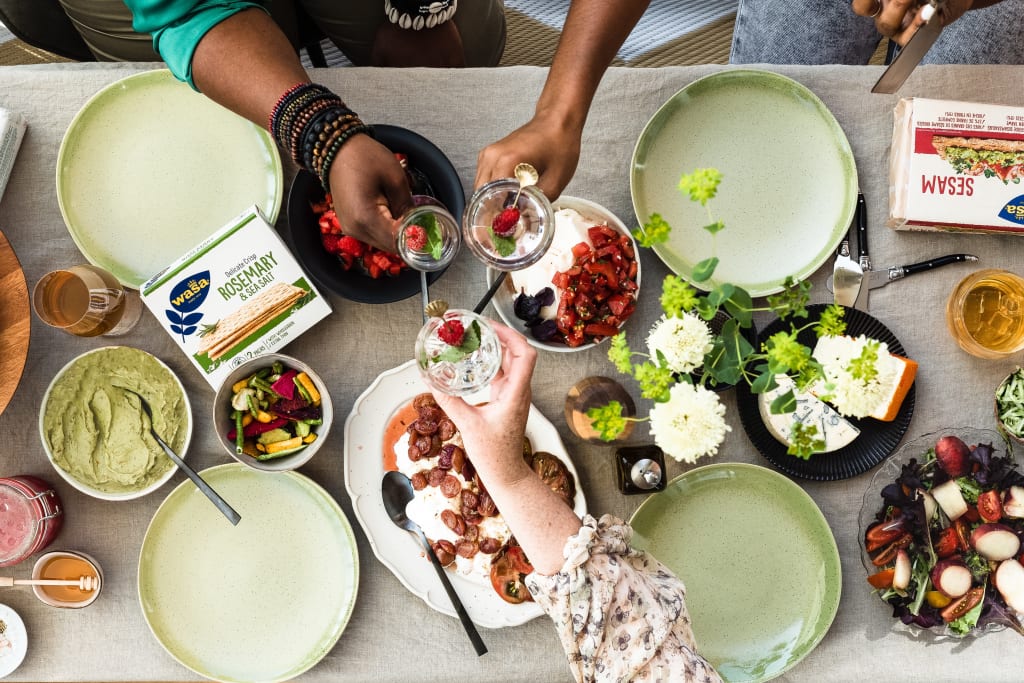 Young white-collar workers become 'twitterers'
Zhao Jie is a lively and lifestyle girl in Beijing. After graduating from college, she worked as a marketer in an advertising company. Because she has to receive important clients at any time, Zhao Jie always appears as a "hardcover version" during working hours, armed as if preparing to shoot a fashion blockbuster. Outsiders see her famous brand beside her body, and think is "not poor money" of the main son! She is only a small white-collar worker who earns 3000 yuan a month. Curiously, the fashionista never buys big brands.
However, Zhao Jie does have some unique skills in shopping. If SHE TOOK a FANCY TO SOME EXPENSIVE FIRST-LINE BRAND, CAN LOCK THE TARGET ON THE RELATIVES OF THOSE BIG NAMES, COOPERATE NAMELY MONEY. Because the design of the cooperation is mostly by the big brand top designers personally, it is no exaggeration to say that the classic, price is followed by the advantages of small brands close to the people. In addition, before each release, fashion magazines and stars will be hot speculation, it can be said that the red before wearing.
Rei Kawakubo's classic white red heart T-shirt, for example, costs thousands of dollars, but its H&M collaboration costs a quarter of the original price. Zhao Jie bought a polka-dot red shirt. Whether she wore it alone or with a knit over it, some eagle-eyed people always noticed it, and even enthusiastic passers-by came up to her and asked, "Is that dress you are wearing by Rei Kawakubo?"
Zhao Jie often posts pictures of her clothes on her microblog, which often attracts the envy and jealousy of countless beautiful women. When someone urged her to teach her how to buy clothes, Zhao Jie had to write several articles such as "The Secrets of Shopping for Talent" on Weibo. Unexpectedly, her experience instantly became the "Taobao Bible" of many bloggers.
At first, Zhao Jie just wanted to use Weibo as a platform to show herself. However, as the number of her followers grew, sometimes as long as she didn't post anything for a day, the beauties would get anxious and constantly urged by others. Soon, she also found the fun and began to seriously run her microblog.
From then on, whether using a computer or a mobile phone, taking the elevator, eating, going to the bathroom, driving... Zhao Jie updates her microblog all the time, trying to be the first to see the latest and most useful news. A friend joked: "Every day when I open the page can see your stuff, you will soon become the queen of Weibo!"
With her strong personality, Zhao Jie is quite able to mingle with those born in the 1980s and 1990s. By May 2011, she had become a grassroots celebrity blogger with 80,000 followers in less than a year after playing Weibo. One day, Zhao received a private letter on Weibo from a Beijing clothing company that had been established less than two years ago. Although they had opened their own official Weibo account, it was a new industry and not many people were familiar with the operation. Seeing the low popularity of his microblog, the owner of a private company thought he could hire a professional to take care of it. Therefore, very "red" Xiao Zhao became the ideal candidate.
Especially the condition THAT HE OPENS MAKES ZHAO JIE QUITE CARDIAC, GUARANTEE MINIMUM SALARY 6000 YUAN + BONUS, IS HER IN ADVERTISING COMPANY one time!
Become a "microblog specialist"
The manager told Zhao Jie that they had long wanted to hire an Internet marketing expert. They conducted recruitment through various channels and interviewed some people, but they were always dissatisfied. "Some are computer science majors, but not proficient in Weibo, or not good at marketing." Why is the other party so interested in microblog marketing?
I explained that with the popularity of smart electronic products, especially the iPhone and iPad, Weibo has become too popular. Sina Weibo has more than 300 million registered users and more than 100 million posts a day. Even experts say browsing microblogs and using them to express feelings and share information has become an indispensable part of Internet users' lives. The netizen said more interesting: in this era of everyone being afraid of OUT, we can not join in, but absolutely can not watch, even if the hand still carries the soy sauce bottle!
It can be seen that Weibo, known as the "fourth media", contains huge business opportunities. If it is well used, it can become a sharp tool for product marketing. What General Li said makes sense. That night, Zhao Jie checked the Internet and found that it had created an interesting new job -- microblog operation specialist.
It is also called micro-blog planning, micro-blog nanny, and microtube. The job is similar to that of a traditional public relations specialist, but for the web. Its main task is to deal with the enterprise microblog operation solutions, for the enterprise microblog brand building, fan training, fan interaction, advertising release, product marketing, effect monitoring, daily maintenance, and other services. "As long as you are willing to use your head and pay more attention, it seems that it is not impossible to hype up each other's microblog popularity." Therefore, Zhao Jie, who has mastered the operation of the micro-blog, happily quit her job in an advertising company and decided to experience the taste of this fashion career.
"People don't follow you for no reason. Personal microblogs may be able to fight the number of fans through the language out of surprise, out of place. On the other hand, official microblogs can only win the favor and patronage of netizens by publishing sufficiently valuable information or launching attractive activities. To achieve the company's brand communication and product promotion marketing strategy." Zhao Jie believes that to attract more fans and develop fans into target customers, we should often plan some activities that everyone is very interested in.
Soon, the girl planned a theme: "Fashionista around Me" photo contest. She mobilized people to capture the fashion elements on the street with cameras and passed on the popular information from outside the fashion show through the clothes worn by some celebrities. It was unexpected that this campaign got a lot of responses, they took the beautiful girls dressed up in a variety of ways, especially some of the girls are very personality "mix and match", after Posting the photos on Weibo, many white-collar workers are just like the treasure. Because they can immediately "arm" themselves as the "model". At the same time, the blog friends' clicks and comments also began to soar. Within a short time, the women's clothing manufacturer Weibo became famous, with FANS growing exponentially from the initial 10,000 people. At the same time, sales of products online have also begun to grow steadily. The boss's face happy flowers said even he did not expect, now everyone's sense of fashion is so sensitive!
Of course, there are a lot of tricks in micro-blog marketing. For example, in the photography competition activities, some beauty is wearing the company's products, through their very natural pose and "street show", often can put the personality and beauty of these clothes, incisively and vividly displayed. Beautiful pictures, coupled with fresh and elegant text comments, so that women do not want heartache are very difficult!
200 grand a year is not enough
Being a microblog operation specialist is the best job in the world in the eyes of many microblog enthusiasts. You know, you get paid to drink coffee and knit a "Weibo" every day! Xiao Zhao said with a smile this work is far from the outside imagination so easy. Do you think you can just sit in your office and tweet? "Making headlines, content, and images more compelling in 140 characters is a skill that speaks volumes."
Industry insiders know that the operation and management of an enterprise microblog are quite difficult because as a social media, the microblog is a very important barometer of network public opinion, from time to time needs to search for keywords, and pay attention to the @you, at any time to grasp the dynamics of public opinion.
Zhao Jie told reporters about her day. I wake up at 6.30 am and the first thing I do is check Weibo to see if there are any new messages on the company's Weibo account. I go to work from 9 am to 4 PM. During this time, I mainly collect new information, write some posts for the company's microblog, manage private messages and comments on the microblog, and interact with fellow bloggers. At 11 pm, I stop checking Weibo, turn off my computer and cell phone, and start sleeping.
"I spend more than 10 hours on Weibo every day, but I don't find it boring because there are new things on Weibo every day, and many of them are things I am interested in." Talking about the interesting things among the bloggers, the girl said that not only hundreds of millions of grassroots people weave "Weibo" now, even big stars and even national politicians like to play. "If you want to know what Secretary of State Hillary Clinton is doing today, you don't need to watch TV or read a newspaper. If you want to see what David Cameron is up to, you don't have to go to a press conference. His Twitter feed makes it crystal clear." The most interesting is that the heads of state of each other also "powder" it! Obama and Putin are fans of each other. After Rousseff was elected president of Brazil, Chavez added her to his Twitter list.
Zhao Jie said that because of the charm of microblogs, businesses are keenly aware of the hidden huge business opportunities. Her company, for example, used to hire models and spend a lot of money on ads in fashion magazines to appear once a month when it had a new product. And the spread of microblogs in the network, 24 hours a day, every minute and every second can subtly affect the consumer in front of the computer. So, SOFT advertising "CONTENT of gold" nature LET EACH BIG brand CAN not be ignored, it brings businesses after all real money.
There are now 80,000 companies running their official microblogs on Sina's Weibo platform, and the number of corporate microblogs on Tencent's and Sohu's platforms is quite large. As a result, microbloggers, who are good at blogging and have high followers, have become "hot items". Zhao Jie introduced that there are many advertisements for "microblog operation specialists" on the Internet, which are salary + performance. There are three main criteria to measure their work performance. One is the number of Weibo followers; the Second is fan engagement, that is, the frequency of interaction and the number of comments; the third is the proportion of Weibo users in the products sold on Taobao. Generally speaking, a monthly salary of about 5,000 to 10,000 yuan is common.
In Zhao Jie's view, these standards are both pressure and motivation. Since last year, when she became the "microblog specialist", she has always kept her microblog online, pays close attention to her fans' news, and answers their questions to achieve better performance. Half a year later, the sales of Weibo users accounted for 40% of the company's cake. The boss was surprised and raised her salary to the current 20,000 yuan.
Such income, while very enviable, is not worth mentioning compared to the amazing benefits created for the enterprise. Not long ago, an Internet company in Hangzhou offered an annual salary of 1 million yuan to recruit a chief Weibo operating officer. It caused a heated discussion among the major media.
So who are the right people for this fashion career? "Familiar with micro-blog principles, micro-blog control is preferred; Familiar with word of mouth marketing, PR hype, forum SNS marketing is preferred; Experience in event planning and operation on the wire is preferred. Good data analysis skills, language and writing skills, and cross-team cooperation skills. Hardworking, able to work under pressure..." Zhao Jie said this is a Beijing enterprise with an annual salary of 300,000 yuan, the micro-blog operation specialist mentioned in the online recruitment requirements. Everything else is pretty much the same.
Due to her reputation in the industry, the CEO of a real estate company in Beijing came to Zhao Jie in August this year and told her that they would cut their marketing budget for 2013 and focus on the Internet, with Weibo as their first choice, and asked her to take charge of the operation and operation. In addition, several businesses that sell tourism, catering, cosmetics, and sporting goods have asked her to help host their microblogs.
Recently, Zhao Jie has a new gold mining plan. To ensure the accurate service of micro-blogs entrusted by each enterprise, she plans to set up a small studio, which is dedicated to hosting various micro-blogs.
Zhao Jie can find the right position in such a new industry, tap the potential of the market, and successfully achieve profitability. Many friends envy her good situation. In fact, in her opinion, as long as you are willing to pay attention, study more, and be good at using your brain to open your mind, even if you play micro blog, you can also make a lot of money!
Reader insights
Be the first to share your insights about this piece.
Add your insights