Yu Liang: Walk Between Ideal And Reality
Yu Liang: Walk between ideal and reality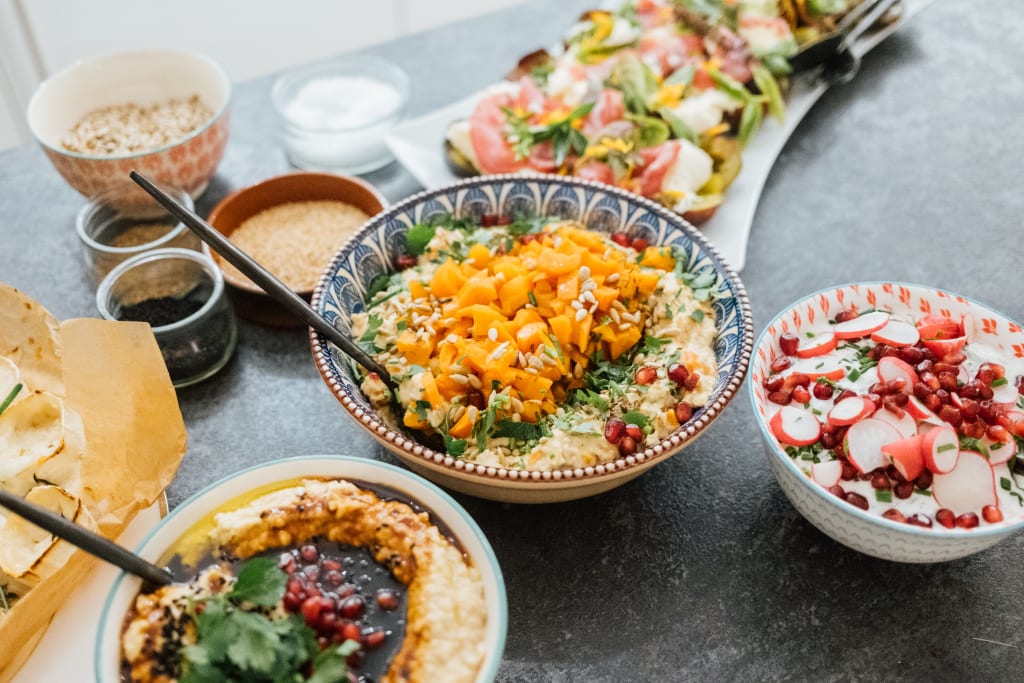 From a professional manager to the real estate industry big change, Yu Liang spent a whole decade.
After entering 2011, Yu Liang became significantly thinner. And before that white fat, lukewarm your total is completely different. With its image change, is Yu Liang style. In the dialogue and communication with media reporters, Yu Liang often steals questions from reporters and throws them back in a humorous, relaxed but oppressive way. In defusing the sharpness of the problem, he has also won himself room for maneuver. A new style of Yu Liang was born, witty, strong, but humorous.
Yu Liang dared to say more, on different public occasions and even took the initiative to ridicule the rumors of disagreement between him and Wang Shi, Liu Aiming, and other executives to leave the rumors related to him, without avoiding, taking the initiative to clarify. Seemingly inadvertently mentioned, but intentionally, he served as the general manager of finance in his early years, cautious and calm still can not hide.
From a professional manager to the real estate industry big change, Yu Liang spent a whole decade.
What you gain is confidence
Yu Liang was born in Suzhou, Jiangsu province in December 1965. His mother was an ordinary worker and his father was an engineer. Perhaps out of talent, Yu Liang excelled in science, getting a perfect score in mathematics when he entered the department of International Economics at Peking University. His favorite books at college were Romain Rolland's John Christopher and William Manchester's Glory and Dreams, and they seemed to form the background of the young man's ideals. John Christopher's life of struggle fascinated him; And the story of America's demise, depicted in "Glory and Dreams", gave him confidence that an era of rising from chaos was the best stage for being a mortal.
In a small fishing village in southern China, a slogan is ringing: "Time is money, efficiency is life." A group of dreamers and gold prospectors tried to make this place, called Shenzhen, into a blueprint for the "Republic". Yu Liang read stories about Shenzhen again and again in the newspaper, and also saw the almost heated debate about whether Shenzhen should be named the capital or the society. The more intense the debate, the more Pandora's box of charm there is. After graduating from university in 1988, Yu Liang chose to go to Shenzhen.
Yu Liang said: "My heart has been in pursuit of change, so I keep thinking, keep changing. I thought change was ideal."
Two years later, due to the shrinking business of the foreign trade company where Yu Liang worked, he submitted a thick proposal to the leaders, suggesting that the company develop a chain of retail businesses on the mainland, but the proposal went nowhere. He thought of leaving.
In 1990, Yu Liang met Wang Shi on the recommendation of a classmate at Vanke. In his autobiography, Road and Dream, Wang Shi briefly recounts the meeting: "In the early 1990s, Vanke's personnel policy of accepting students from Peking University and Tsinghua University regardless of their major attracted a young man." On this day, the president's office of No. 50 Heping Road received a young man with a bookish spirit. On the table were a resume and a proposal for a "commercial chain model". The applicant was Yu Liang, who graduated from Peking University with a major in international economics. He had previously worked for Shenzhen Foreign Trade Group.
At the time, Wang Shi was ambitious to build his company into a diversified, collectivized army, and the small company was decorated with a net worth of 51 million yuan, the aura of a "listed company" and a dozen business lines. "I thought they were idealistic," Mr. Yu said. "So I decided to join." In addition, another reason for Yu Liang to make a choice is that Wang Shi not only read his thick proposal but also made a detailed mark.
After joining Vanke, Yu Liang's main work is securities and investment. On May 28, 1993, Vanke listed 45 million B shares, raising a total of 451.35 million Hong Kong dollars, which made Yu Liang prominent.
In this B-share issue, Vanke not only obtained capital but also received doubts from international investment banks, they did not recognize Vanke's diversification, at that time they like octopus tentacles extended to real estate, retail, securities, industry, culture, and even distilled water and movies have their chess pieces. The investment bank said, what the hell do you do? I can't measure your worth.
Also in 1993, the Vanke City Garden in Shanghai went on sale, and the remote project near the airport became an unexpected hit with overseas returnees. Just a year ago, when Wang Shi and Yu Liang arrived here, it was a vast expanse of farmland, with only a few cattle and tractors. A judgment was made at many a retreat: China's future city-building movement will give the mass housing market unlimited imagination.
One day in 1994, Yu Liang came to Wang Shi's office and asked him directly, Why am I not deputy general manager? Wang Shi replied, Yes, why aren't you? Two years later, after finishing the subtraction, Yu Liang got the position of deputy general manager. This version of the dialogue appeared the same in 1992 when Yu Liang "wanted" to be a department head.
The course of a hundred billion
When Yu Liang took full charge of the company in 2000, he was presented with a huge opportunity. At the moment he took over the authority, his "mentor" Wang Shi did not have any special explanation, even a long talk did not. In an interview, Mr. Wang had only two words for Mr. Yu: "steadfast" and "delicate." In his view, this should be the virtue of a good manager. But if you think those two words don't have a little bite, you're wrong. He was a soldier but also gave Yu Liang an evaluation - epee without edge.
After taking office, Yu Liang began the "pirate plan", and began to dig people from China Sea real estate; In addition, he presided over the issuance of convertible bonds to raise funds. Well, that could be seen as a reserve of power for a man who's only 5 '7 ". At that time, Vanke's real estate revenue reached 2.4 billion yuan, but at that time he was already thinking of using five years to achieve 10 billion yuan.
In 2003, at a high-level retreat held in Shenzhen's Yunhai Mountain Resort, Wang Shi jumped up and said, "You young people, don't be flashy!" when a group was discussing a 10-year development plan with sales of over 100 billion yuan. At that time, Vanke was strongly challenged by Shuichi. Wang Shi thought the 100 billion yuan target was an irrational behavior of young people under pressure. Shuichi, he said, was not that important. And Yu Liang thinks this has nothing to do with Shun Chi, is the market gave us this opportunity.
Wang Shi finally believed in the young man and the seemingly far-fetched vision he had been holding on to. But there is no doubt that Yu Liang must then refine Vanke into a world-class company in management and operation. In 2004, at the celebration of Vanke's 20th anniversary held at the China World Hotel in Beijing, Yu Liang formally proposed to achieve 100 billion yuan in 10 years, but Vanke's sales were only 9.1 billion yuan that year.
In 2010, the 100 billion goals were reached four years ahead of schedule. That day, Yu sent an email to each employee, calm and not particularly excited. It was only when the email was sent that he had a small celebration in his heart. If anything, it would be a commemorative coin given to each employee a few days later, with the number 100 billion engraved on the front and Mount Everest on the back, since Wang Shi had climbed it again that year.
Mr. Yu loves one of Mr. Drucker's sayings: "A well-managed factory is always dull, without any exciting stories." In Yu Liang's biography, the person who likes peace in his heart is not willing to use "great joy and great sorrow" to mark a certain moment in his life. As a manager, he sees it as his duty to follow the rules. "Everything is going the way we thought it would. How can you feel special when the results come? It's not like we won the lottery. If there are surprises and surprises, it just shows that there are loopholes in our management."
It seems mechanistic to demand his life on an industrial scale, but this is not Yu Liang's face, and in fact, he has been in his heart to resist any label given to him. He didn't like his life and success to be summed up simply (he didn't). If there was a time when he would "reward" himself with an expensive watch every year, three years ago he had an Epiphany that this was a shallow way to prove himself. He has found a more interesting way to test his body and his will - by losing weight.
In 2008, Mr. Yu had the inexplicable idea of spending two years reducing his weight from 75kg to the 64kg he had been when he joined Vanke and saw it as a gift for his 20 years with the company.
The arbitrary life of idealism
Fourteen years ago, at the age of 46, Wang Shi began to climb snow Mountain for the first time. For Wang Shi, every mountaineering trip is a spiritual journey that can never be obtained in the world of mortals. Thirteen years later, 45-year-old Yu Liang set foot on the top of Snowy mountain for the first time. For Yu Liang, the snow mountain he will set foot on in the future is also a journey to challenge himself.
When Wang Shi wore pink clothes and Dong Jie appeared on the cover of fashion magazines together. In 2011, Yu Liang wore a pink shirt and attracted many amazing eyes.
Vanke is a strange company, and the president of Vanke always arbitrary life.
If you want to reveal the itinerary of Yu Liang, it will envy those who are busy with the ups and downs of business and have no time to be at home.
On May 6, he was standing on the 6,206-meter top of Qizi Peak.
In May, participated in the bicycle race in Zhuhai Station;
In June, participated in the bicycle race at Shunyi Station;
In July, we visited Mustang Peak.
On September 3, climbed to the summit of the Fourth Girl's Second Peak at an altitude of 5,276 meters...
However, Vanke did not stop walking because its president Yu Liang was busy with bicycles, marathons, mountain climbing, and other events. On the contrary, in the past three quarters, Vanke's performance was remarkable, with a total sales volume of 97.08 billion yuan and a total sales area of 8.412 million square meters, occupying first place in the industry.
When Wang Shi handed Yu Liang the helm of Vanke a decade ago, it took the 35-year-old three years to adjust to his new role as general manager.
Ten years later, the similarities between Yu Liang and Wang Shi are growing. In 2011, Yu Liang lost 7 kilograms in weight. His originally slightly fat face had edges and corners, and his posture became more capable and solid. In addition to regular cycling exercise, Yu Liang also began to climb snow mountains. More importantly, in Vanke's development strategy, Yu Liang is also consistent with Wang Shi. "I agree with the chairman [Wang Shi] a lot." Yu Liang was often stressed.
As an individual, Yu Liang is very different from Wang Shi. Yu Liang is 14 years younger than Wang Shi. Different era marks, different educational backgrounds, different life experiences, and even Wang Shi's fiery and tough character are in contrast with Yu Liang's delicate and practical character. But when Wang Shi pushed Yu Liang to the general manager position, he no doubt believe Yu Liang can continue his dream.
Some people regard Wang Shi as the "spiritual leader" of Vanke, and Yu Liang also said that "the words of Chairman (Wang Shi) should be understood from the spiritual level". But from a certain point of view, Wang Shi and Yu Liang are more like a pair of partners, maintaining the two people is trust. Wang Shi once said: I am most happy when one of my opinions is proved wrong and they (Yu Liang and the management) are right. I'm afraid this is also one of the reasons why Wang Shi felt comfortable traveling abroad.
In 2010, the completion of the goal of 100 billion yuan, marking the "Vanke" piloted by Yu Liang, this giant ship has a breakthrough development. However, more than two months after Vanke exceeded 100 billion sales, Yu Liang said the most words to the outside world: "Forget scale and numbers!"
Sometimes, Yu Liang has to walk back from the ideal to reality. And now the most realistic question is: after 100 billion yuan, Vanke's "first half" has been a perfect end, as the world's largest housing company president, 45-year-old Yu Liang will take Vanke to where? Where are Vanke's "second half" and "climax"?
Finding the balance between ideal and reality is the biggest test Yu Liang will face.
Reader insights
Be the first to share your insights about this piece.
Add your insights