You Only Know You Love Her...
"When You Let Her Go"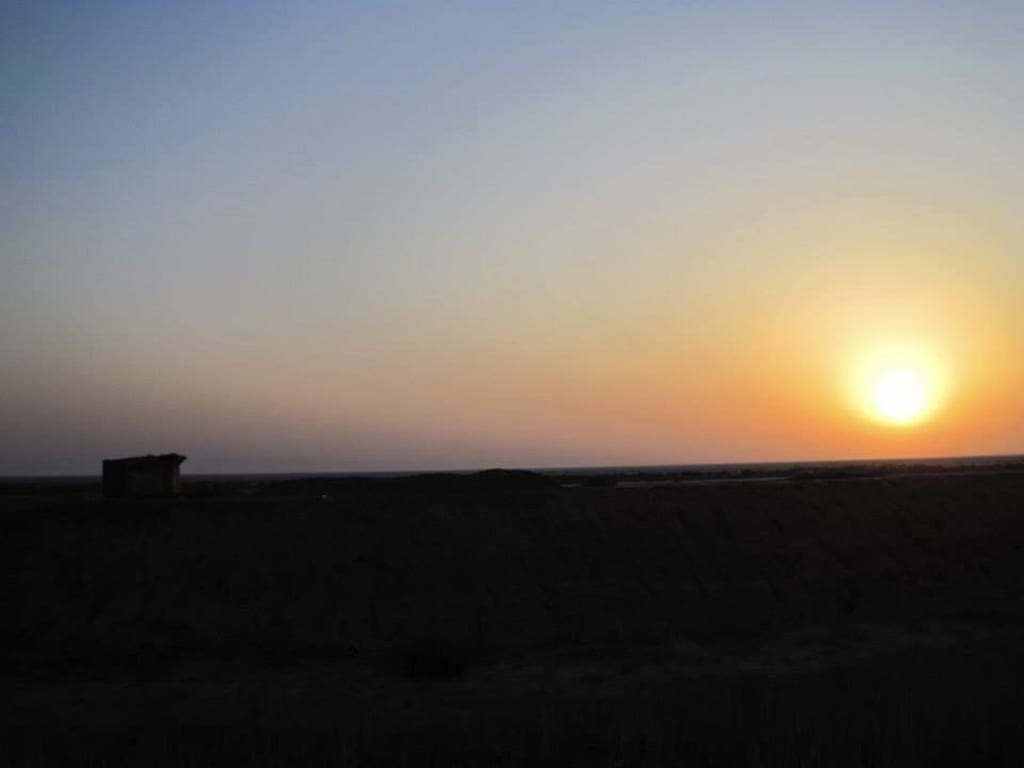 "And you let her go." Thanking the singer-songwriter Passenger for that gem; as well as the heavens that my most recent ex and I enjoyed the dance together.
Seriously though, the past 90 days have been the weirdest and most intriguing. Peculiar enough, I didn't even know that we were exclusive until a full 30 days into it.
Regrettably, I have yet another former love interest with whom I'm no longer on speaking terms. Hoping and praying that she wasn't one of "the great three loves of a lifetime," as per the legendary Robert De Niro's directorial debut in 1993 A Bronx Tale.
Be that as it may, the very fresh breakup has me in a reflective and pensive state of mind. I can't help but wonder how certain situations might have panned out had I been more intentional and reliable.
She was actually the first "Muslimina" to give me the time of day, to a large extent. Funny enough, I was certain that her and I would be no more than platonic, if that.
I never found out for a matter of fact what her Love Language was (re: Gary Chapman's The Five Languages). However, I have yet to read the book and our communication was troubled due to a language barrier.
Feasibly, our rocky relationship was inevitably doomed for that very reason. Never mind the fact that women supposedly require security and stability more than anything in their prospective courting.
Between changing jobs, bad luck in the automotive arena, and a lifetime of financial illiteracy, all in my case, the failure of our "experiment" was all but "Foretold by the Dead Sea scrolls; written in codes," (-Immortal Technique, 2003).
I still vividly remember sitting in her place of residence and having a heart to heart with her current father figure and getting relationship advice from him: "If you two have respect, communication, and tolerance, then y'all can make it through pretty much anything."
On a significant caveat, her and I were only able to kick it every other weekend due to work constraints on her part. Her boss was seemingly kind and friendly, nonetheless.
Speaking of which, we were scheduled to go on a double date in late December with a couple that I look up to to a large degree. Though, I'm not particularly sure if our economy will be able to subside the time in between now and then (Go Star Wars regardless!).
In the interest of being transparent: Our "Lover's Rock" (Sadé, 2000) might have been doomed from its conception due to our steadfast differences in religious beliefs. We were definitely not The Carters, Ciara and Russell Wilson, or Ossie and Ruby by any stretch of the imagination; whilst I remained hopeful, all things considered.
Her first words to me reside only in a remote corner of cyberspace, though her last resonates palpably with her expressing deep disappointment with my being "a pretender." As the song goes, "The power of life and death [rest in our tongues]" (Tasha Cobbs Leonard's 2017 collab with the renowned Nicki Minaj, "I'm Getting Ready").
Tl;dr—There's something to be said for a relationship that can go from subjective to objective, to fizzling out after a bit more synergy than usual. I will hold out hope to atone for the wrongs that I allowed to befall her; dire and impending economic circumstances notwithstanding.
I am definitely indebted to her in regards to her tenacity and cultural insight; which I like to imagine was mutual. Either which way, this extremely brief "tryst" was one of the last matters that will slip from my memory bank before the early onset Alzheimer's takes effect.

Darrius Dickerson
A Grunt that's been stuck in traffic for the past 15+ years, it seems; from DC to SEA & Iraq, to back in The District. I love my Little Monsters more than life itself. Born Day: 4/20.
P.S.- My Drumpf posts were prev. posted w/ diff. pics.
See all posts by Darrius Dickerson →