You'll Never Be Mine, and That's Okay
Because I deserve to be loved the same way I loved you.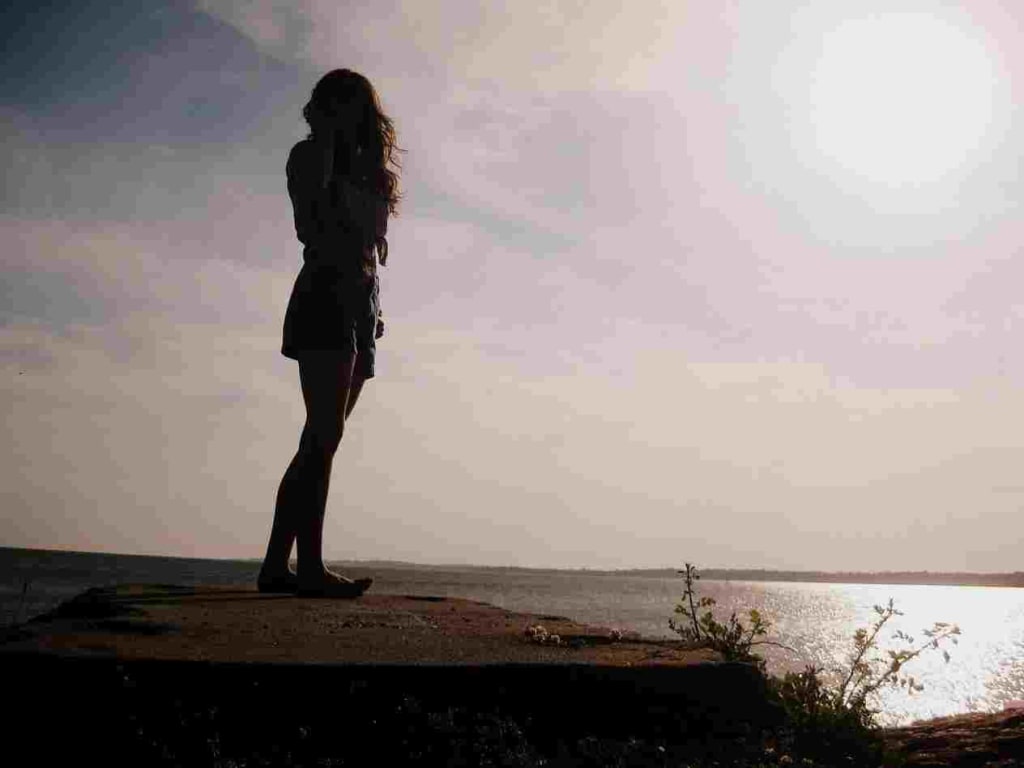 https://notanothermacpodcast.com/sad-girl-walking-away-alone-drawing/
Dear J,
Do you remember me? The girl who was so spellbound by you and couldn't hide it to save her life. Do you think about the moments we shared together? How you made me body react to you in ways that I didn't even know it could, by just looking my way. Do you even think of me at all? I reckon I already know the answer. It's a no. I never had a chance. You were always way out of my league, the perfect man. All the girls loved you, all the guys wanted to be you. Your careless smile captured the hearts of many, your touch craved by many more. I was just another one of your admirers, trapped in a state of mind I couldn't comprehend, but wished to stay in forever.
Before you my standards were high, and my walls were up even higher. I had the strength to walk away from situations I knew wasn't meant to be in. I'd be completely unaffected. I wasn't expecting myself to be crawling back towards you, fully knowing that you and me would be nothing more than a fantasy. I sacrificed my self respect, delayed my healing and wasted my time on a love that didn't stand a chance. What made it worse is that this love was completely one-sided.
It's been four years, and every time I get out of a relationship I find my mind wandering off to you. I wonder, "How did you captivate me the you way did?" My patience for you lasted so long, and I didn't even have much to go on. I tried so hard to wash you away from my mind. But every time you gave me even a fraction of your attention, the feelings would come back to me like waves crashing the pebbles. Each wave as big and powerful as the last. Every time your cinnamon brown eyes bore into mine my heartbeat lost its control. Every time your beautiful mocha skin would accidentally brush past mine I would ache to be in your embrace. The way you'd run your fingers through your midnight hair would make me daydream about your fingers running through mine. I could listen to your melodic voice singing my name for hours on end.
Even five years later, it takes me a few days to realise that we are not meant to be together in this life. I will never be the girl that makes you feel about her the way I once felt about you. I will never be the first thing you think of when you wake up nor the last thing before you fall asleep. All I'll ever be is just another girl that embarrassed herself trying to win your heart. It took me so long to realise that your hands will never be mine to hold and your lips will never be mine to kiss. And I suppose that's okay, because even if you were to desire me like I desired you, there will always be some sort of a power dynamic. I will never how I spent all those years being dazed and unable to think clearly while you were clear in your mind that we could never be together. I will never how I unintentionally played the clown waiting for you to open your heart to me while you were busy wooing other girls. But I will never forget what a phenomenon of a man you are. In every sense of the word.
I hope in another life, you and me are fated to be together. I hope I touch your soul in a way no other will ever be able to. I hope you love me the way I have always wished to be loved by you. Until then.
Yours truly,