Write, Revise, Repeat
The Pen Is Mightier Than The Sword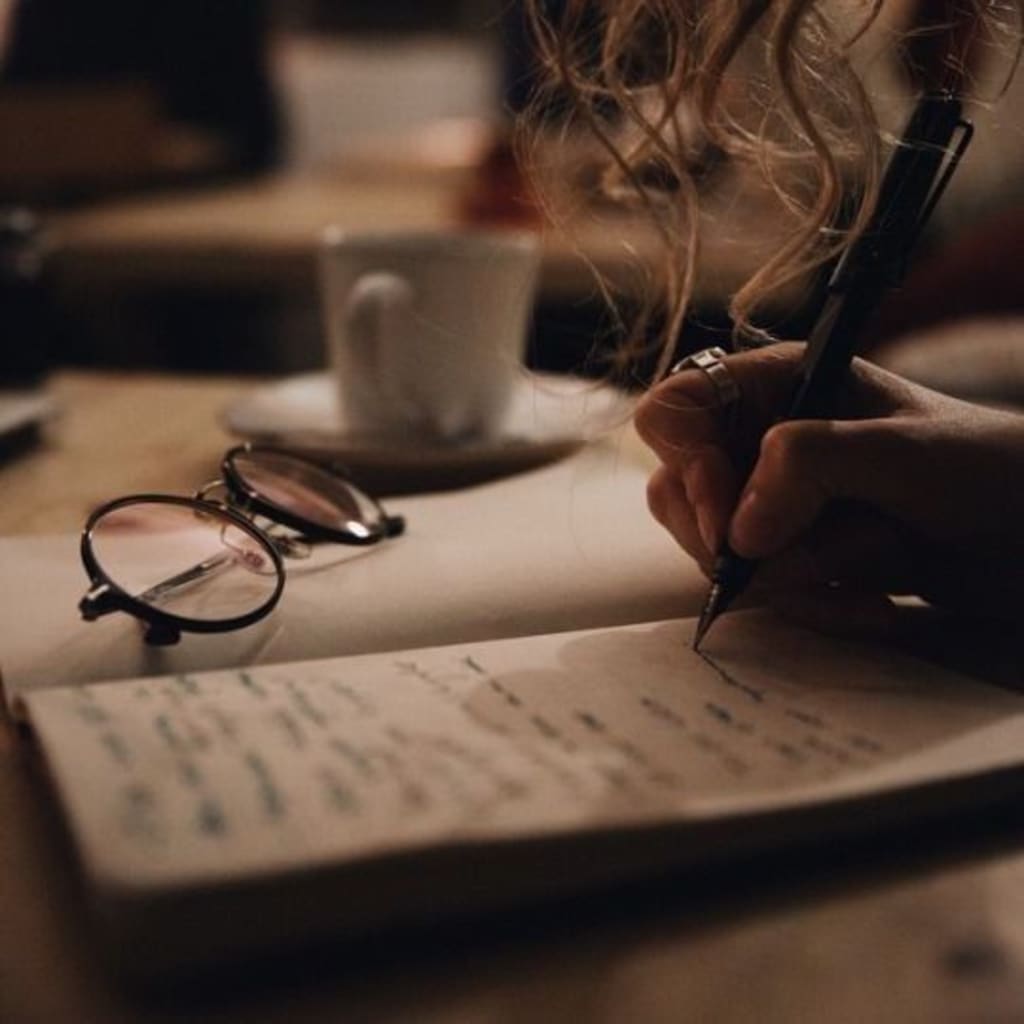 It was just a typical school day. I got to school at the break of dawn. I ran through the halls, splashing through puddles as I tried to beat the clock to my class. I never did, of course, and if I had slept the night before instead of imagining my bed as a pirate ship, plundering the seven seas, I might've. But I'd like to imagine I did. The rest of the day was a blur, not because I don't remember it, but because I had been daydreaming the entire time. Finally, I made it to lunch, excited to play tag with my best friend once I finished eating. But he suggested a new game this day. He wanted to play pretend, and from then on, we would do that almost every recess. We would imagine ourselves as spies, being in a zombie apocalypse, and more. We would even pretend to fight using over-the-top weapons and abilities.
Years later, we grew up, and we slowly drifted away from each other. But, I never lost my vivid imagination, and I wanted to find an outlet to express it through. But for the longest time, it seemed like there wasn't any hobby or activity that could do that, at least, not one that I was talented in. Poetry and songwriting were too complex for me, my hand would always shake whenever I tried to draw or do digital art, and acting was a whole nother can of worms. For years, I struggled to find my passion.
Then, I was introduced to writing, and I fell in love with it immediately. I was nowhere near perfect, but I slowly but surely began to hone my skills. I delved down the rabbit hole, researching everything I could about writing. I worked on descriptive text, made my stories engaging instead of having long pointless blocks of text, and wrote better dialogue. And after four years, I've become pretty decent at the craft.
But it still wasn't all sunshine and rainbows. As I became better at writing, my motivation began to slowly dwindle. My ADHD made picking up the pen even harder. I struggled with the first few lines, unsatisfied with how I had worded things. And many of my stories became unfinished symphonies.
But then, I discovered roleplaying. Roleplaying was something I had been into before, but I had only scratched the surface. Not only had I met a great group of friends to roleplay with, but I also discovered that there were different ways to roleplay, like Dungeons and Dragons. Roleplaying not only helped me write better characters and more intriguing dialogue, but it also got me motivated to write. I began making my own roleplay servers with their own plot and backstory, improving my worldbuilding skills. And it also helped with my improv writing skills.
After roleplaying for a while, I got back into the swing of things. I became motivated to write more, and I got great feedback from my friends. Of course, there are still some who frown upon my passion, like my own mother, for example. But, this only motivates me even more, and it makes me want to write even more.
So now, I want to share my gift with the world. I've been on the fence about streaming my writing to a streaming service such as Twitch or YouTube, getting live feedback and criticism from viewers during the stream. And I've considered making YouTube videos to try and help other novice writers begin their journeys. My dream is to one day be able to, at the very least, inspire others to pursue their passions. And whether that's through live streaming, a video series, or even just my stories themselves, I not only hope but believe I can inspire others.