Why Unlike Other Artistes, I Don't Like Writing Love Songs - Ayra Starr
Ayra Starr gets candid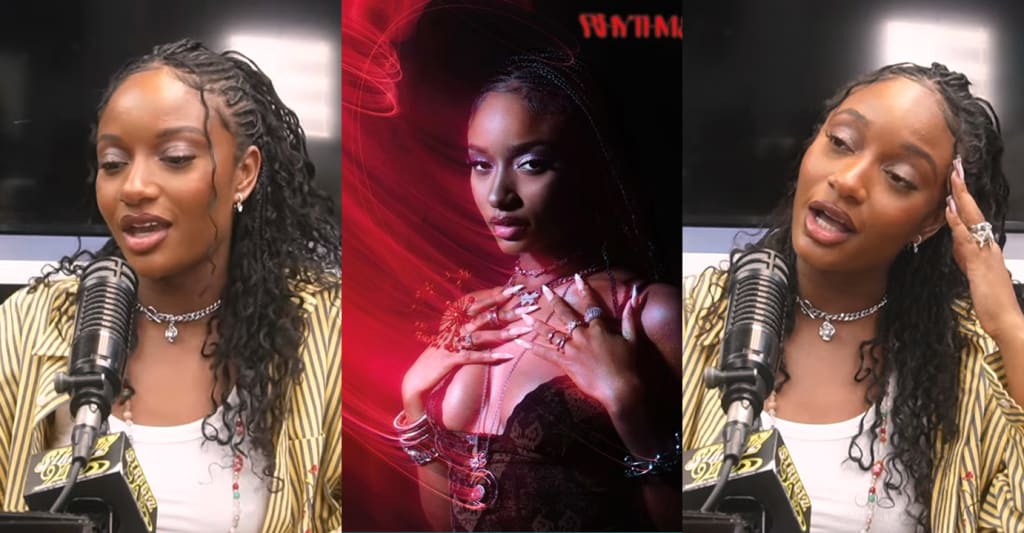 Nigerian singer Ayra Starr this week released her latest single titled "Rhythm and Blues". The song is a departure for the singer in that it is a love song, and in Ayra Starr's musical career that includes bangers like "Away", "Bloody Samaritan", "Rush", "Sability", and more, she doesn't have a lot of love songs. In fact, according to the singer, outside of this new release, she has only one other song that she considers to be a full love song. So the question of course is: why?
Well, during a new interview with Streetz Atlanta, Ayra Starr opened up about the reason why she doesn't like writing love songs. Here is what the 21 year old singer had to say.
**Before reading on, please make sure to sign up for my newsletter below so you don't miss out on any new and interesting lists, articles, and stories that I post every single day. At the end of each week, I'll compile all the best stories from the week and send them right to your inbox, so you don't miss out on any of the hottest things that have happened throughout the week. Sign up now so you always get alerted!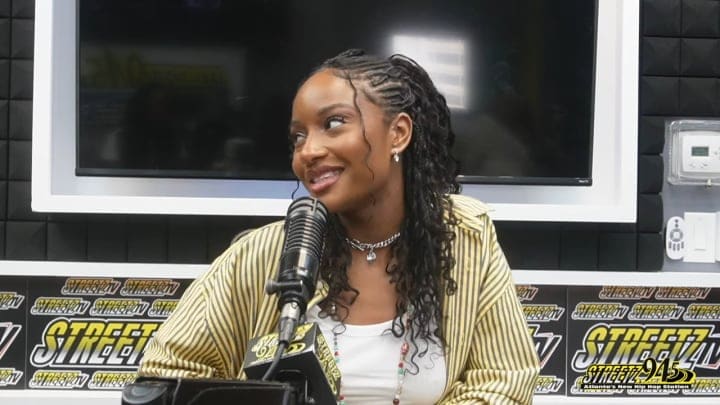 Speaking about her new song "Rhythm and Blues" which is a love song, and explaining why she doesn't like writing love songs, Ayra Starr said:
AYRA STARR: "Rhythm & Blues", I'm so excited about this song. It's unlike anything I've done before, y'know. It's very different. The beat is very different. I worked with a new producer, I worked with a new team in general. I usually don't like writing love songs. I've been saying this so much. I don't. I feel like I like to make music that is very general, "e dey rush", like very bad, like I'm bad. I have a brand okay. This song is very detrimental to my brand, because I'm a hard girl. I don't be singing about love, excuse me! I'm Ayra Starr! What do you mean? [laughs]. But love is love, and that is why the song is so special because it is one of my love songs. I don't write a lot of love songs, I only have like one love song that is out and this is one of those songs that it's a love song, love song. And I just love it so much. But it still has the baddie element to it. I want to be in a vulnerable state but I still want to be like, powerful. I feel like this song shows the feminine side, but at the same time it's like I'm badass too.
Interesting! Do you know until she said it, I didn't even realize that truly, Ayra Starr doesn't have a lot of love songs. Wow! What do you think about that, and about her reason for not liking to writing them? Let me know your thoughts by leaving a comment either below or on my Jide Okonjo Facebook post.
That's All.
Btw, I earn money writing on Vocal. If you also want to earn money writing, click here for a beginner's guide I made to help you get started
I hope you've had fun. Don't forget to subscribe to my newsletter if you don't already for more stories like this - collated every week and sent right to your inbox so you don't miss out on anything.
In addition to running a blogging page, I also run a gaming Facebook group called "Jide's Games" where you can play real games right now to win big naira. To join the JIDE'S GAMES Facebook group, click here.
To catch up on other content you might have missed, click here.
Until next time, have a wonderful rest of your day
About the Creator
I have ONE account and MANY interests. My page is a creative hodgepodge of:
🇳🇬 Nigerian news stories for my dedicated Nigerian readers.
🎥 Movie and music recommendations, listicles, and critiques
📀 Op-eds, editorial features, fiction
Reader insights
Be the first to share your insights about this piece.
Add your insights