Why Me? I Still Care
An Engagement Tragedy that Ends Unexpectedly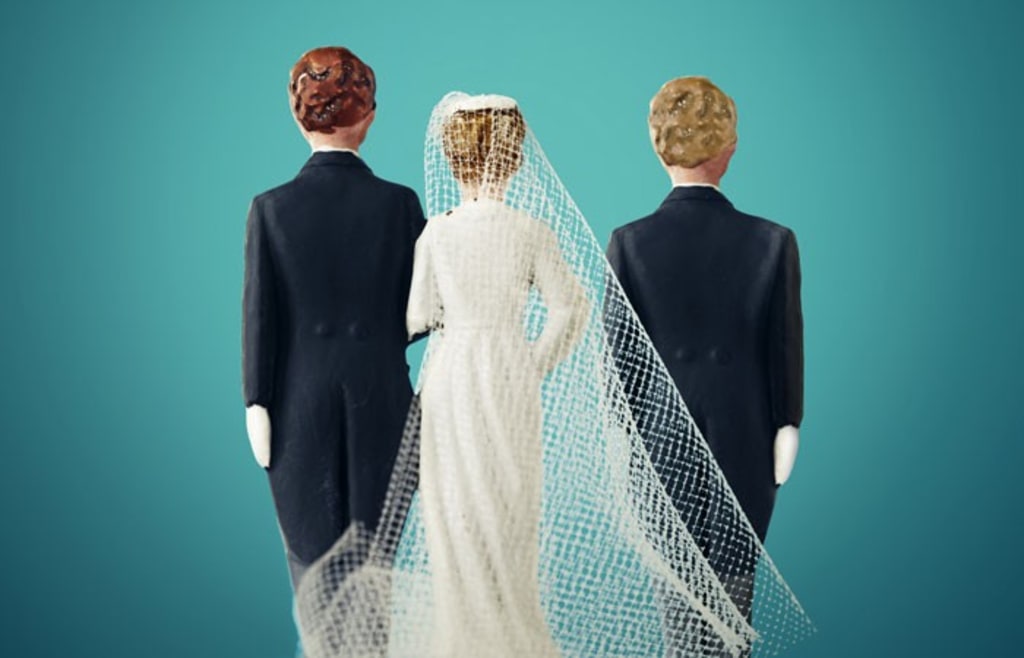 A silent whisper I can remember very well, but the voice didn't relate to my fiancé. I woke up immediately after the random stranger trying to finish his "I love you beau-". I sat up in Fowler's position and directly focused my vision toward the stranger in my bed.
I chuckled. It was just my imagination or my dream that caused me to be alert and on guard. The stranger was my fiancée, Shaun, with his morning tone of voice. Still, I can't believe guys' voices sound deeper and manlier in the morning when they are barely waking up than daily routines. It must be a testosterone thing. Shaun seemed puzzled, but I pecked him on the lips and apologized to him about my previous action. With the power of my kiss, he quickly forgave me and I continued until we went under the covers again. I will always remember June 12th.
"Wake up!"
I was resurrected with a pillow thrown in my face. I can't deal with the outside world alone. I can't. "Wake up!"
"I'm awake, Chrissy!" I responded back with a harsh tone.
While getting dressed, I couldn't help but cry alone in the bathroom while doing my makeup. My mind kept bringing old memories from the past when I had it all and had Shaun.
A few months after June, we started getting ready for the marriage. Shaun proposed to me before June and it was around March. August, we both agreed to get invitations and wedding photos ready for the wedding in December. I always wanted to be a December Bride. We wanted our engagement party to be in September and invite everyone we knew in our circle. I planned to show off my wedding to the girls that were ever rude to me. My wedding can never happen though.
Now, my co-workers either leave me alone or try to comfort me to the extreme. I can't concentrate on their affection or action, because I am still paralyze inside my body with my feelings and memories.
November, we got our vows rehearsed. I need to start getting my bridesmaids ready with their dresses. Shaun needed to get his groomsmen ready as well with their tuxes. I remember clearly what happened in that scenario. Lillian, one of my girls, was caressing her hand on Shaun's jawline. Although she wasn't the problem, in the end.
During lunch break now, I needed to get away from everyone. I needed to go to Fillmore's Coffee Shop. It's a place located downtown on Bernard's Ave. No co-worker of mine ever steps foot in there. I know, because Shaun...introduced this place to me three years ago when we first dated. I ordered the same latte three years ago when Shaun first ordered it for me. While I waited for the latte, a young couple arrived with a glow enlightening their faces. I noticed the young girl was wearing a simple golden ring.
December, I looked at my five carat diamond. It was amazing, but I loved the gold band more. It had a word engraved next to the diamond.
"Noor."
Before Shaun proposed to me, we went to Italy. I was in a pastry shop looking for the best dessert that I could possibly admire. Shaun was still outside talking to the locals with directions. While returning to Shaun with a bag in my hand filled with pastry and sandwiches, Shaun was running to me with his arms, getting ready to open wide for a hug. Instead of hugging me, he hugged the light post. I was disgusted with the turn down and I was about to leave until he grabbed my hands.
"I hugged the light post because I'm saying goodbye to their lights. I only want your glow. Your light, baby," I was in disbelief, but I snuggled into his charming words. "Noor," he whispered to in my ear before kissing me.
Back in my sister's apartment with an ice cream and whiskey in my hands, I turned on the television that immediately showed "Je Tamie."
"You can't stay moping around, Ina! It's been five months, you need to go out and live life right about now," Chrissy stated. She was obviously annoyed of me hanging around her apartment.
Before the wedding, Shaun and I had our huge fight that affected our relationship. Shaun's best-man, Flory, was in the middle of the explosion. I was fed up with the bullshit he was coming up with when he tried to make excuses of not having an affair with Lillian, his co-worker Anna, and hometown fling Marisa. Shaun later ended it by kissing Flory, and I later understand why Shaun suddenly wanted to end our wedding.
"Ina."
"Ina."
"Ina!"
Snapping back into reality, I glanced at Chrissy and later back to the TV show. "I still love him, Chrissy," I explained to her. "I can't stop loving him even if he's gay. He is the one, I know. Shaun is the person I can't live without. I am not hurting because he left with someone else. I am just disappointed in myself for not fighting for our love."
Chrissy sat on the couch right next to me. I continued, "I am happy for Shaun because he's living his life and making someone else happy like he did with me. I will always be in love with Shaun, because I forgive him. You're right, Chrissy. I need to move on like Shaun has done. He made me change into a better person, and I want to show it off to everyone like he has. He's my Noor, and I know I'm his Noor, as well."
Chrissy and I hugged each other forever until the TV show was over.
I love you, Shaun. I love myself as well.
breakups

Bran C. Palmer
I don't have much to say, but I do enjoy bathing and drinking wine. Although, I live with my cousin now, and he only have a shower. I guess you can say, "Bran is into showering and drinking scotch now."
See all posts by Bran C. Palmer →