Why Leaving My Perfect Husband Was the Best Choice I've Ever Made
Is it wrong to want to live your best life, even if you know it wouldn't be together?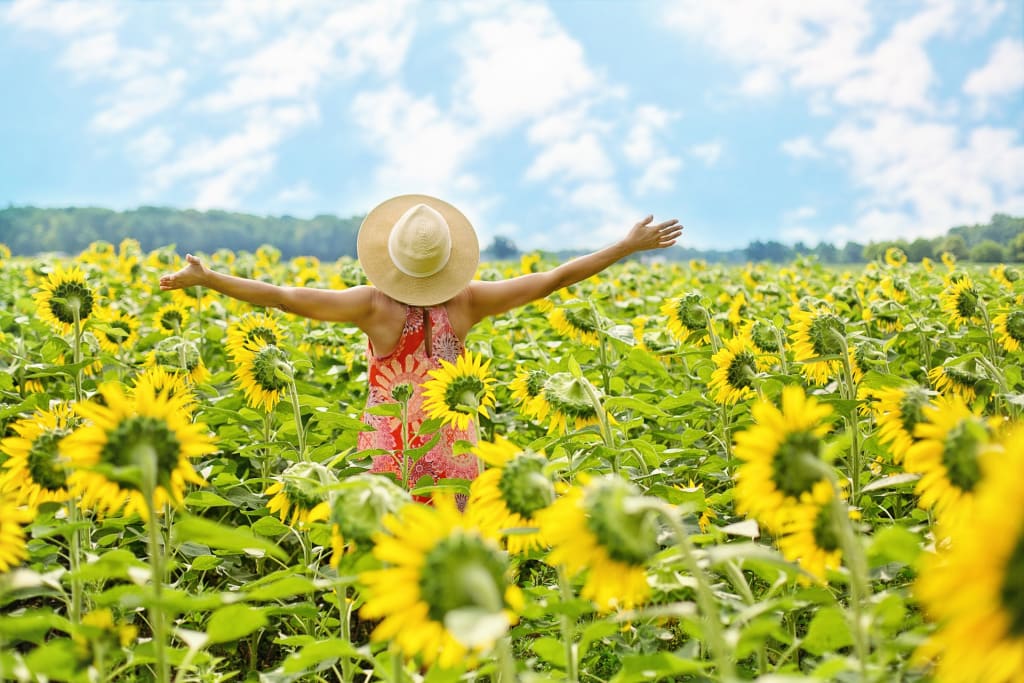 I've never been a simple girl, try as I may. I'm the dreamer of my family, the black sheep; off-beat and loving it. I was an actress, a career that took me around the world performing for the Disney Cruise Line, an accomplished musician, and an aspiring author. Kids have never and will never be in my future, and settling down was not in the cards either. It just wasn't a priority for me. I was the priority, my friends and family were the priority.
As women in this day and age, we all have been subjected to pressure. Even if you're a girl who dreams of their wedding day and having kids, you've still faced it. If you're single, you get asked why. If you're dating, you get asked when you're getting a ring. If you're married, you get asked when you're having kids. If you have kids, you get asked when you'll be having more.
It's a never-ending cycle, and it's never enough.
As I grew older, I started to become more serious about my future, and what it would look like. My mom, who is my absolute best friend, meant well, but her ideal life for me included everything I feared: a husband, children, a normal 9–5 gig. She spoke to me about it so frequently, and told me it was the right path so often, I began to believe she was right.
Maybe I was missing signs?
Maybe I needed to make the things I loved to do everyday hobbies, and focus on "being an adult"?
What about kids?
Every woman knows that from the time mother nature comes calling, we're on the clock.
I thought I had everything together, I was happy with my life, and ready to accomplish so much more, but to others I was making a huge mistake.
I do want to say that I feel like the luckiest woman to have had the years I did with my amazing husband. From the moment I met him, I knew he was impossibly special. We had a few great years of marriage before everything began to collapse.
I was over the moon that this kind, sexy, funny, laid-back guy wanted me. We had the same sense of humor, loved the same movies and video games, and could talk for hours about anything and everything.
He found me interesting and exciting. He supported all my "hobbies". That was the problem though. They weren't just hobbies, they were my life. They were a part of me. That's when it began to hit me that somewhere along the line we began to disconnect. As the years moved on, and family began to ask when we were going to settle down, I realized that while he reacted with excitement for a quiet future, I was terrified.
At this point, you might be thinking, "Hold on, so you lied to him when you married him?" The answer to this is absolutely not. A lie is a conscious bending of the truth. I was happy with this amazing man, and I thought love was all we needed, I truly thought I could make it work and put aside the things I know now I can't live without.
I was immature; a child, and children make mistakes.
The ugly truth of just how horrified of a family life I was, came when I began to fantasize of ways to keep me from getting pregnant. I was under immense pressure from both my mother and my husband's mother to reproduce, and I had never felt more caged in my life. I've worked with kids my whole life, but that does not mean I would make a great mother, or that I want to be one.
Shouldn't we be allowed to choose?
Were love and stability enough to deny two people the lives they really wanted?
The answer, in my mind, is no.
Real love is not entrapping a man because you're uncomfortable with judgment from people who do not own your life.
Real love is being brave enough to give someone the best chance.
He was the most amazing, loving man I'd ever known. If I wanted a simple life and to settle down, this would be it, but it wasn't for me. I couldn't accept a life that frightened me to the point I cried myself to sleep at night.
I had grown and changed beyond what we once were together, what I once thought would make me happy. I had to be true to me.
Leaving the man I swore to love, and still do, was the hardest decision I've made in my life to date. I lost my friend, my lover, a man other women would truly kill for. It took all my strength to realize I was not this woman, and it would have been cruel to deny this man his dream.
Even though the pain still makes me sick, and I often miss our bond, I know I did the right thing. I reset both of our lives, got over my fears and hit "re-do". Our existence on this earth is not permanent. We have one shot, one go around. Don't we owe it to ourselves to make it everything we dreamed?
If you're reading this, you should know this is the most difficult confession I have ever made. I don't expect anyone to understand, perhaps you might even think I'm a monster.
The thing is, I'm okay with that. I don't expect you to sympathize, this is not why I told my story. By hitting the "publish" button and letting my thoughts out into the world, I am giving hope to someone, someone that will see my the title of my article and think about their own situation.
You might be at a different part of your own journey, whether you're in the end-game, or the thoughts are only beginning to bubble to the surface. Either way, this is for you.
You're not wrong for loving yourself enough to realize what your life needs to be, and you're not wrong for wanting to let then go, so they can find what they need.
My new beginning is happening now, and I am unapologetically ready for it. If you're out there, wondering what I once did, you deserve to be unapologetically ready, too.
What, if some day or night a demon were to steal after you into your loneliest loneliness and say to you: 'This life as you now live it and have lived it, you will have to live once more and innumerable times more' … Would you not throw yourself down and gnash your teeth and curse the demon who spoke thus? Or have you once experienced a tremendous moment when you would have answered him: 'You are a god and never have I heard anything more divine.
― Friedrich Nietzsche, The Gay Science