Why I Stopped Crying on Valentine's Day
Deeply Desiring Love and Partnership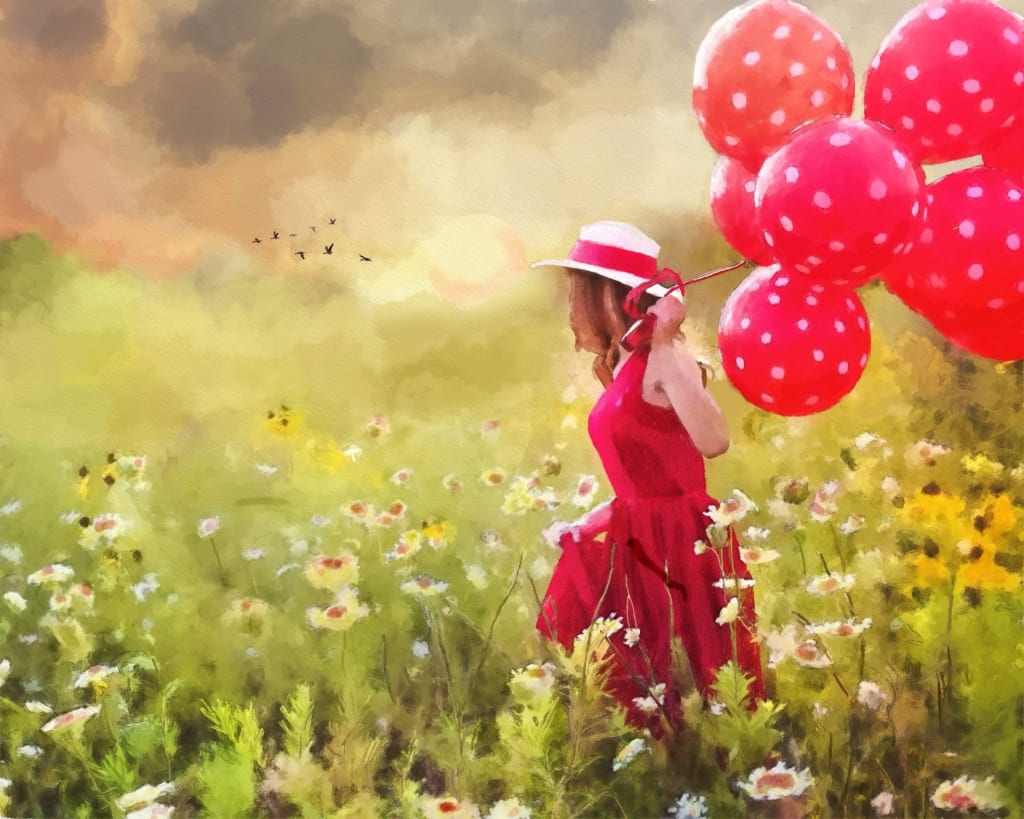 Well, let's get to it.
I have been single on Valentine's day since forever. Being single for a long time has made me think so many negative thoughts. I used to think to myself, "Am I not pretty enough?"
A guy I liked for many years had told me that he would date me if I lost a little weight. It came down to a couple things, either I have terrible taste in men or I look terrible.
I'd also think that maybe I'm just so amazing that I intimidate all possible suitors because they know they can't possibly handle such an amazing woman. I preferred thinking that.
Still, I was definitely a single woman. On most days it was okay, but something about the end of January always made me anxious. Seeing red everywhere, all the hearts and the calories stacked up against the walls made me sad. It made me envious of other people deep down inside. I never realized I had a problem until about four years ago on Valentine's day.
My oldest brother got me a gift basket, it was huge and beautiful. Filled with calories, so many yummy calories. I was happy until I noticed that my sister was also given a basket, but hers was BIGGER.
Don't get me wrong, I love my sister a lot, but this particular sister of mine is not single. Actually, she is dating one of those men you thought only existed in fairytales. Very handsome, extremely giving, and well mannered. He even has a well-paying job. I think you get my point.
Anyway, I noticed that her basket was bigger than mine and it even had a special type of wine bottle in it. I was devastated. I couldn't help but think, why? Why did my brother give her the BIGGER basket when I'm the single and miserable woman in the family?
I even had the nerve to complain to my mother about it. My mother kept telling me that the baskets were very similar in size and that I shouldn't worry about it. That still didn't stop me from being upset about my sister's basket being an inch taller than my own.
When I think back to that situation, I feel very ashamed. Not just because I was being so ungrateful, but because it made me realize how I've been measuring my worth by material things and labels through the years.
I measured my worth next to a basket filled with chocolates and stuffed animals because being single made me feel like the world had labeled me as "less valuable."
Looking around at other people and comparing myself made me feel "less valuable," but the truth of the matter is that being single doesn't take away your value. It's not a sign that you are awful or undesirable.
Maybe you're reading this and you've experienced things that have made you feel like something is wrong with you. Maybe you think you aren't good enough. Maybe you feel like you don't make enough money, that you aren't smart enough, not pretty enough, not strong enough, or maybe you just think less of yourself in general. Please don't.
When I look back on all the nights I cried on Valentine's day, I wish I could have told my younger self that it's okay. You have so much worth and value so stop crying. Look in the mirror and tell your reflection, "I love you."
About the Creator
Hello im a 24 year old woman who is new to writing . Please if you like something I write let me know it keeps me motivated to create even more wonderful things!
Reader insights
Be the first to share your insights about this piece.
Add your insights