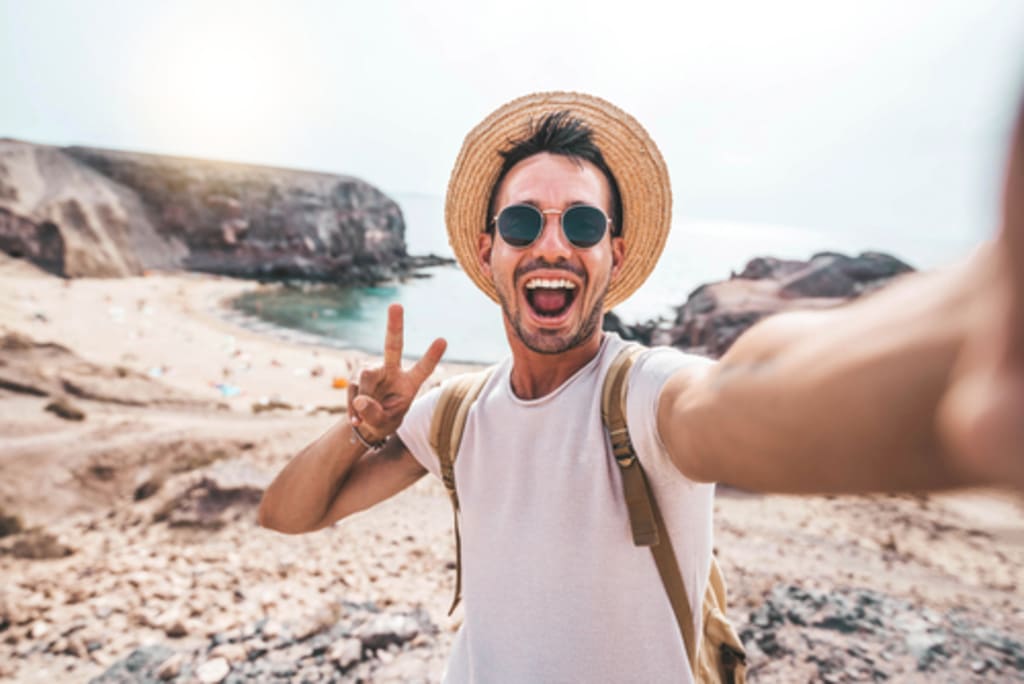 For many people, solo travel can be a daunting prospect. However, adventure holidays can offer a unique opportunity for solo travellers to experience new destinations and activities while also enjoying the benefits of group travel.
With 25% of travellers saying they plan on travelling solo in the next six months and summer holidays on the horizon, this article will explore the benefits of adventure holidays and why this experience might be good for you.
See Things from a Different Perspective
In 2021, Google search trend data showed that searches for 'solo travel' had risen in popularity by a staggering 761.15%, so you are certainly not alone in your quest for a solo adventure.
It might be that the destination you are looking to explore is not new for you, but going there solo or as part of an overall group could help you see the place and experience things from an entirely new point of view.
Many situations could arise and make this trip possible, for example, taking a gap year. In this case, a gap year ski course may be the perfect adventure trip for you.
Speaking about how a solo trip can impact you on a personal level, Gary Clark, Director of Basecamp, a travel company specialising in gap year adventures and ski instructor courses said, "Taking an adventure that allows you to develop new skills and learn something new will help you grow as an individual. Travelling solo can enhance yourself and your career prospects while also having the experience of a lifetime."
Making Memories
Whatever the purpose, one of the key focuses of any trip is to make memories to last a lifetime. Travelling solo is no different, and whether you are exploring the Alps in France, or travelling further afield to New Zealand in search of some Lord of the Rings sights, you can return from a holiday like no other with the most treasured memories.
An adventure holiday can give you true once-in-a-lifetime experiences, allow you to realise your dreams, and see things you have always wanted to see, so make sure to take plenty of photos.
Don't miss out on seeing the Pyramids, trekking the Himalayas, or witnessing the Great Barrier Reef, just because you will be doing it alone – an adventure holiday can make your dreams come true, and by meeting other like-minded people, you can make friendships to last way beyond the trip.
A Sense of Accomplishment
Solo travel is becoming more and more popular. In fact, searches are 36% higher in 2023 than they were in 2022, but a solo trip can still seem like a daunting experience to undertake.
As you experience and see sights for possibly the first time, a solo adventure holiday can feel like a challenge to conquer. The more difficult the challenge, or perhaps the more remote the location, the greater the sense of accomplishment you may feel.
For many, just going alone and meeting a group of people to share their experiences with will feel like a challenge completed, as they have done something they would not have dared to even think about in the past.
Travel can help you Develop as a Person
An adventure holiday has many benefits in terms of sights, experiences, and memories, but it can also be instrumental in an individual's personal development. It can be a solo trip if possible, but travelling with a group could reduce the worry about personal safety. With 65% of women citing worries about personal safety as a reason preventing them from travelling solo, a group adventure could be the perfect solution.
While on an adventure, you may challenge yourself by stepping into the unknown or pushing the boundaries of your ability. The journey can increase your self-awareness, and all these personal developments can be transitioned into your everyday and work life when you return home.
Your self-confidence, ability to push yourself and recognise new boundaries can help with career development, as your solo adventure holiday results in skills you didn't even realise you had, being brought into your life. Apply your newfound skills and experiences to work and social life, and there is no limit to the benefits the adventure holidays could have for you going forward.
Reader insights
Be the first to share your insights about this piece.
Add your insights