Who are the guys who use the dating app?
a memory that wasn't good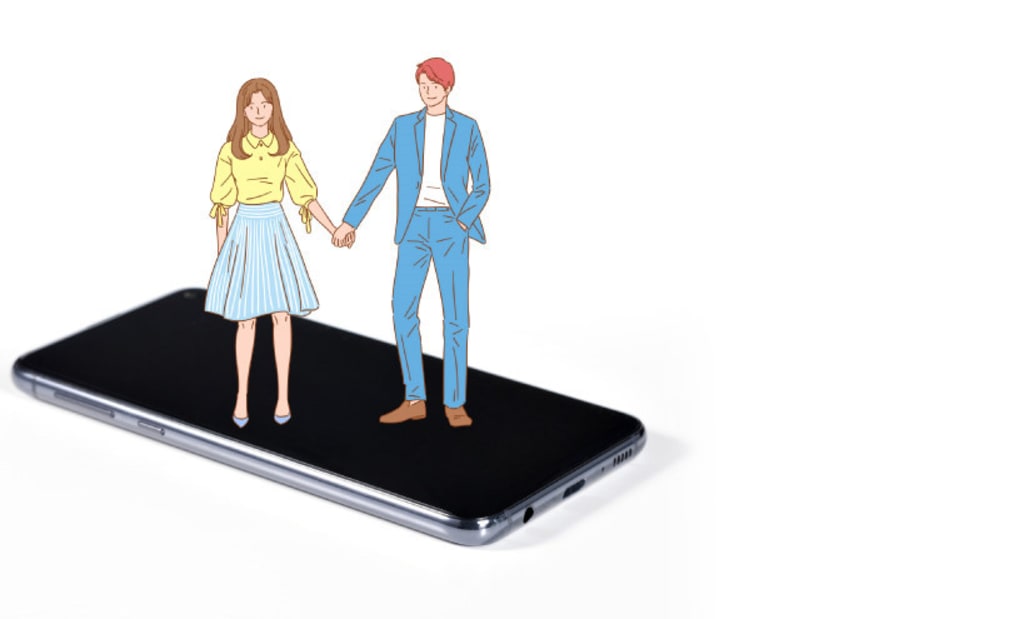 The coronavirus has further reduced people's encounters.
I also had less meetings with people and was so bored that I downloaded the dating app. And I was curious to see my friend use it. It was my first experience and I deleted the app in 3 days.
Of course not everyone was weird, but it wasn't a very good experience after all. So from now on, let's talk about the people(actually guys) I met.
1.sex addict
This is the only man I've ever met in person through a dating app. I can't tell you too much about his privacy, but he was a very ordinary immigrant who graduated from University in his mid-20s and worked from home. Of course, I didn't download the dating app with a pure heart, but his purpose seemed to be only sex. He said he was inviting me to his house and I said I wouldn't go at first. Because if you were a woman, you would know why. So I asked him to meet me outside first and he said he would come to my apartment by car. I said yes and we finally met. His first impression wasn't bad. He was tall and had a car at a young age. Of course I don't care if he has a car or not. Above all, he looked stable. We took a short walk and talked in the car, and most of the conversation seemed to be about relationships. Of course the subject of the conversation was brought up by the man. Anyway, we headed to his house and I remember the conversation at that time was quite interesting. He tried to make me laugh and I had accepted the effort. I was very lonely and wanted to meet boyfriend and future husband, so I did what he wanted!! But it was my illusion. He just wanted a sex partner and nowhere else was the behavior and speech that represented boyfriend. Well, he was kind when we were lying down together. (even he is not good at sex at all...) Anyway, I told him I didn't want to contact him and that's how our relationship ended. I wasn't the one who would get hurt by the sex of the 0ne-night, but I still didn't feel good. Because what I thought was not true eventually became true.
2. an old man
These days, 30 years old is very young, but I think it is quite a lot. The photo and self-introduction were better than I thought, so I pressed like and we matched. Oh, my. I've never seen such a sarcastic person in my life. Of course, this is an English speaking country, so of course I have to use English and I admit that. But I am a girl preparing to immigrate and of course I am not familiar with English. He was sarcastic whenever I said the wrong sentence. He was also a tall, handsome(except his eyes), 30-year-old office worker. In the end I said I had no intention of talking and he said yes, and our conversation ended.
3. young man(boy)
This time, I talked to an 18-year-old high school student. I don't know why he use the dating app at such a young age, but I thought he might be bored like me. I got pretty close to this boy, even though we exchanged Instagram IDs, but he wasn't the one to have a deep relationship either. He was too idealistic and into his own world. I had no intention of meeting a younger man in the first place but he didn't seem to be. He seemed interested in me, so I said nothing more than a friend. Yep! again, our conversation ended.
At the end, I finally met two good friends, but they didn't develop into a relationship. There were a few more men, but there's not much interesting story. There may be people who meet and get married through dating app, but after using the app for 3 days, I don't recommend it very much. And usually men who use dating apps are in a hurry, or they think there are really no people around or there are reasons. Of course this is just my subjective opinion!
I still don't have a boyfriend and Toronto is back in lockdown. Someday, I might use the dating app again, but before that, I will make a boyfriend no matter what!
Thank you so much for reading. :)