Which Body Parts Men And Women Like in the Opposite Sex?
You will be surprised to know the results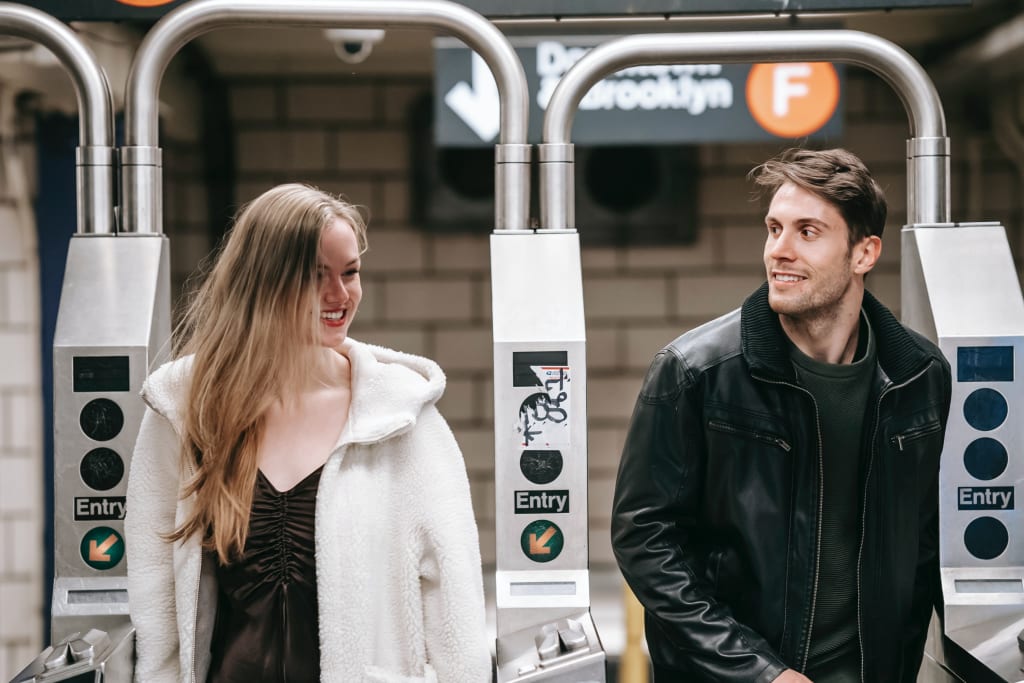 Photo by Katerina Holmes from Pexels
Ever wondered what the opposite sex is interested in about you?
Which body part should you concentrate on to attract the maximum population of the opposite gender?
This story will help you understand exactly that.
Why is it important?
Because, if you are interested in attracting a partner or are single who ready to mingle, then it would be essential for you to know the body part you need to take care of, as it would be noticed more than anything else.
Also, it would be suitable for your pockets as you can use your resources better than spending money on the whole body and wasting some hard-earned money that would have helped you buy your partner a gift or drink on a date.
A study conducted by online pharmacy Dr. Felix has revealed what men and women find most attractive about each other.
The study surveyed Americans from 18-65 years of age and asked the following question:
"Have you ever queried what makes you attractive to the opposite sex? While personality is a huge factor, our survey looked at the top physical features that make us sexy. These physical preferences can change over age, location, and even salary, so you can see where your own body and your preferences fit in."
Body parts men found most attractive in women.
Not surprisingly, with 46%, the face was a clear winner here. Men rated a women's face as the most attractive feature. So women, all that spending on facial make-up is worth it.
Ass with 18% of the votes was second in line – no surprises there. The hair followed this at 11%, and legs at 9%.
Surprisingly, boobs with 8% of votes only ranked at number five. So ladies, if you're wondering how to attract a guy, you might want to skip that boob job and get a nose or a butt job done.
What's more interesting is that the preference for face is across all age groups and income levels. However, the importance of the butt goes down after the age of 55 years.
Body parts women found most attractive in men.
Unlike men, women find the chest to be the most attractive body part in men, with 24% as their top choice. The second preferred body part is the hair, voted at 22%. It's worth noting that as women get older, hair becomes more valuable to them and is even more of a turn-on. It makes sense because as men grow older, a full head of hair becomes a novelty and is scarce to find.
Sorry guys. Mama Nature sucks!
The third most attractive body part is the arms with 19% votes, followed by the butt with 13%. The V-cut, or the lower part of the abdomen, the hardest part for most men to maintain, was fifth in rank at 9%.
Eyes came in at a mere 3%, and a meager 2% of women were interested in a guy's face.
I am sure many guys will be happy to know that even if you have a natural not-so-great face, a nice chest, good hair, muscular arms, a nice ass, and a hot V-cut, it will easily get you laid.
It was also exciting to learn that women who earn a higher salary prefer a man's abs and chest, while those with lower pay prefer the arms.
So if you want a hook up with a woman with a big pocket, hit the gym and start using those benches and developing those abs and chest.
(PS: The researchers focused only on heterosexual attraction, so the study may not be relevant to the LGBT community)
single
A banker by profession and a writer by passion. My life has always been full of ups & down, a treasure which helps me to pen down my memories. Technology and self-help are my drivers and reading is my hobby.
Thanks for your time.