When Love is Found
False Love VS True Love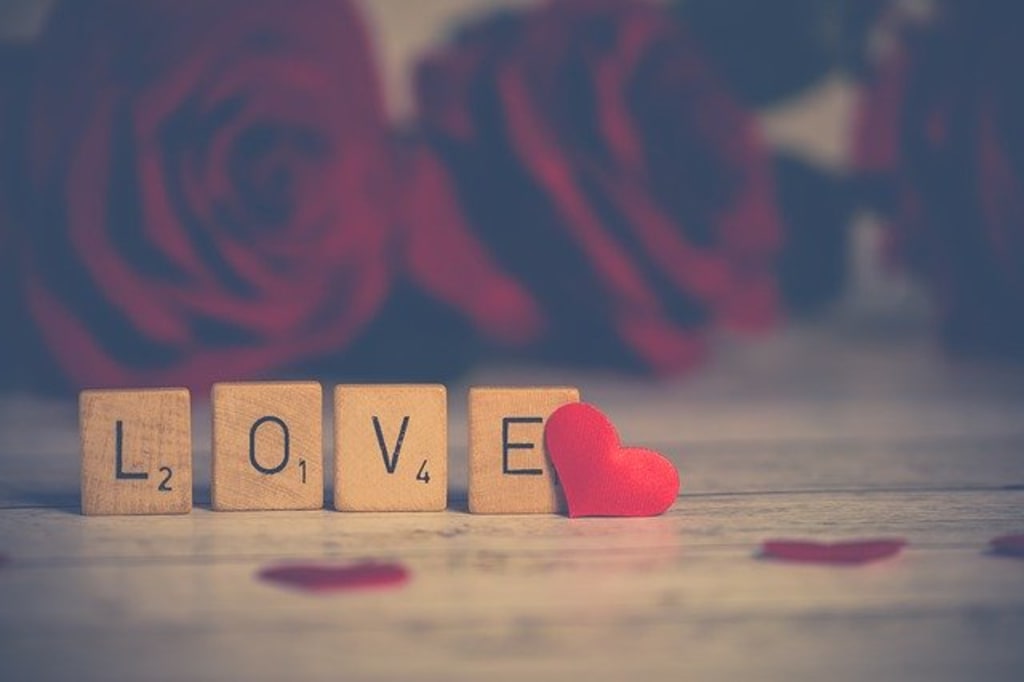 Not everyone finds love and especially true love. I am a forty-nine-year-old woman who didn't find true love until I was in my forties. It took me many years of searching and jumping from one relationship to another to find that special someone for me. I thought love was how good I treated my partner or the things that I could but or do for them. I was wrong.
I never knew what true love was until I found my soulmate back in two thousand and eleven. He was a neighbor who came by my cousins' house where I was living and there was just something about him that was attracting me to him. He was quiet, yet mysterious. He never said much and never stayed around for more than a few minutes and then he was gone back to where he was living.
It was a few days later when my cousin told me he was in a relationship with someone else who was much older than him and tried to control him by calling him a lost little boy. I left the relationship alone and moved out of my cousins into a place of my own and alone. I finally broke the codependency addiction of having to be with someone, but this man stayed on my mind, but I knew that he wasn't available.
I moved on with life and my job and it was just me and my two dogs living the finally single life which I never got to experience because of my being scared to be alone. I knew all those relationships I was in meant nothing after I thought about them. They were nothing and empty. Even when I lived alone, I was truly alone. My heart yearned for the one that was supposed to be for me, and even wondered when he would show up.
Then, one day, I rented a car and went out to take care of some errands when a gut feeling told me to go by my cousins' house. When I arrived, I noticed that he was there. My heart fluttered a bit and I was comfortable being around him. We sat next to each other and even flirted back and forth. My cousin notified me that he ended his previous relationship and was very much single. Was it fate?
I took him home with me that night where we sat and chatted for many hours and it was almost scary to find out how much we really had in common. Everything! It was the same foods, the same music, and even the same type of movies. I found who I was supposed to be with. He was sitting right there next to me and I could feel it. When he had to go back to my cousins' where he was living due to legal issues, we couldn't stand to be apart.
Once he was home, we were on the computer together chatting and still flirting with each other. I knew this is who I was supposed to spend the rest of my life with. When we were together, he took care of me like no other had before. He was caring, funny, sexy to me, and felt like he was my best friend. I knew it then and still think it now.
While talking to him by computer, I asked him to marry me only playing around with the words, but he stated that he wanted to be the one to ask me which told me he was serious. The next day when he arrived back at my house because we couldn't stand t be apart, we borrowed his sisters' car and drove straight to the courthouse and were married that day. It was the best day of my life.
We married on October seventh two thousand and thirteen and have been happily married ever since. I found my true love and not many people can say that. We sit around and watch other couples argue and go through drama and thank each other every day that we don't have relationships like that. I am two years older than him and have some health issues which he does his best to take care of me. I love him for that.
Every day is an adventure with him because I never know what is going to come out of his mouth, but I can feel in my soul that he truly loves me.
love
About the author
I'm a forty-eight-year-old woman who became a published author back in 2016. I write fiction and nonfiction in many different genre. I love to write and tell stories to the world and hope that everyone enjoys them.
Reader insights
Be the first to share your insights about this piece.
Add your insights