When I Wake up...
I will love myself...
When you decide you no longer love her with that deep aching longing, go where the wildest flowers grow on the hillside because that's where you will always remember me. I will be waiting for you...
When she no longer taints your memories and takes over your dreams, you can meet me at the junction of the moon and the ocean, where you will always hear me whisper your name. Follow the horizon, for I shall be waiting in the still water underneath the moonlight...
When she doesn't cast doubt over your heart anymore, go to the highest mountain and breathe me in with the wind. Remember the moment so long ago when we stood here holding hands, our faces turned to the sun, the hope in our hearts spilling out in our smiles. The second you turned your face to mine and kissed me like I was going to die tomorrow... I do. I will always be at the top, simply waiting.
You will hear my voice in the rustle of the trees, the leaves blowing gently across the ground, the silence of a dark starry night, the depths of the ocean. Amongst the waves, my face will come to your mind, smiling, bright, waiting... let the waves remind you of our freedom, our refusal to think about society and expectations. Do you remember how we cared so much about each other that we just didn't care about anything else? Do you still feel that deep longing in your soul for our secret dreams? Goals? I am waiting. I will always be waiting to fulfill. Fate, destiny, dreams, all the universal signs that point in one direction—You and Me.
When your heart aches with sadness and she has broken your soul, remember... the warmth of my love that envelopes you even though we are so far apart. Imagine the softness of my lips against your beautiful face, I would always kiss away your sadness. I will take your hand and remind you of truth. She doesn't know your heart. She doesn't feel your soul.
She is beautiful and she owns your heart with a padlock she keeps under her pillow. She plays you like a puppet on a string. But still, I wait. I wait under the willow tree blowing in the breeze for the chains to be broken when you decide to miss me... when you remember all the strength between us, the pull of the soul.
When she no longer owns you and everything you live, you can meet me at forever.
I became yours long before she would ever let you go... and yours I shall remain in entirety, for eternity, until the river runs dry and the moon no longer cries with the rain of this full heartbreak... I will wait.
Fast forward the grief and reminisce that longing that no longer exists...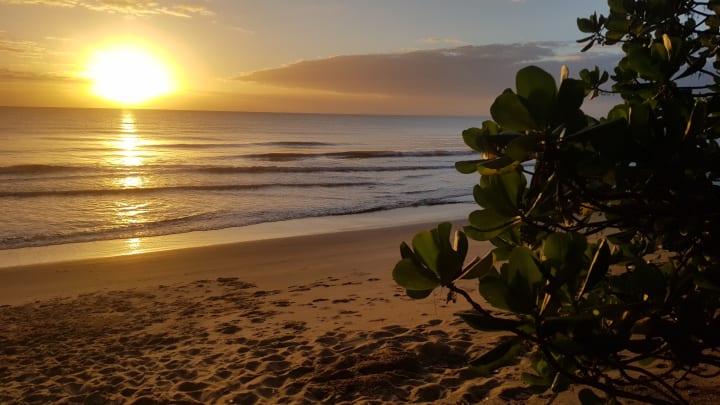 And now after the waves break and the sun settles for the night, I see the tragic outcomes of this game of waiting... It wasn't you I was waiting for. It was me. It was always me...
For any one of us that has ever been loved or felt love so deep that your whole entire being only breathes for that love and you can't even think straight without their hand in yours... take hope. Take solace in the fact that this wait game will pass. There will come a day when you wake from your slumber to realise that love you have so deep is actually for yourself. You are the keeper of your dreams, the slayer of your own secrets, the lover in your own heart.
Memories fade. With every coming of a new dawn, the hurt subsides little by little, bit by bit until eventually, your dreams are different. Still tainted by that long lost love but not so deep in painful tears falling upon your pillow. Your relentless memories that knocked on your door with every experience will eventually change direction to goals. Hopes. New dreams. You have become a new person. A lover long lost is now dreaming of you while you surf the wind in the opposite direction.....
There is hope. New hope. Your time has come. Time to love you. Time to wait for your wholeness to surround your soul. Love yourself first. Always. XXX
Much love and peace