What NOT to Say to a Flood Survivor
After the Texas floods and Hurricane Harvey, try a bit of the right kind of empathy.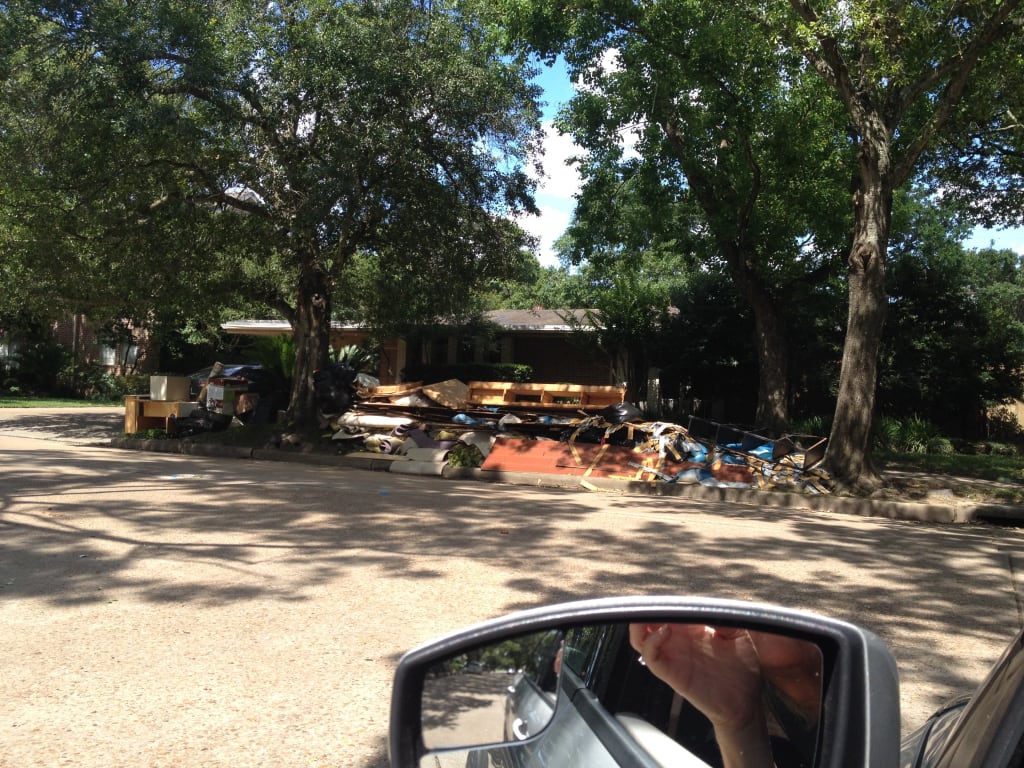 Some of the contents of our home—now rubble—sitting curbside for trash collection after a major flood event.
Houston, Texas has just endured a flood and weather event of historic proportions in Hurricane Harvey. Survivors are fatigued and battered, stunned by their losses. If you know someone affected by this, you may long to reach out to comfort and reassure. Don't do that unless you can be truly empathetic.
A lot has been written on empathy. One of my favorite explanations of empathy is a TED Talk by Brene Brown, linked here. Watch this, PLEASE.
Having been a flood survivor, and weathering many storms in my sub-tropical home in Houston, I have received some sympathy for our bad weather and some empathy for my personal losses in a flood.
I have written before about the feeling of being physically safe after a weather event, but still feeling unsafe afterwards due to overwhelming emotions. I haven't seen the statistics yet, but thousands of people lost homes and/or possessions in the latest round of Houston floods.
While or after watching these dramatic situations, family and friends from all across the country begin to worry about the physical safety of their loved ones. Living in an area like Houston ensures that one will spend loads of time on the phone or via social media, reassuring far away friends and relatives of safety.
Hurricane Harvey is the latest flood.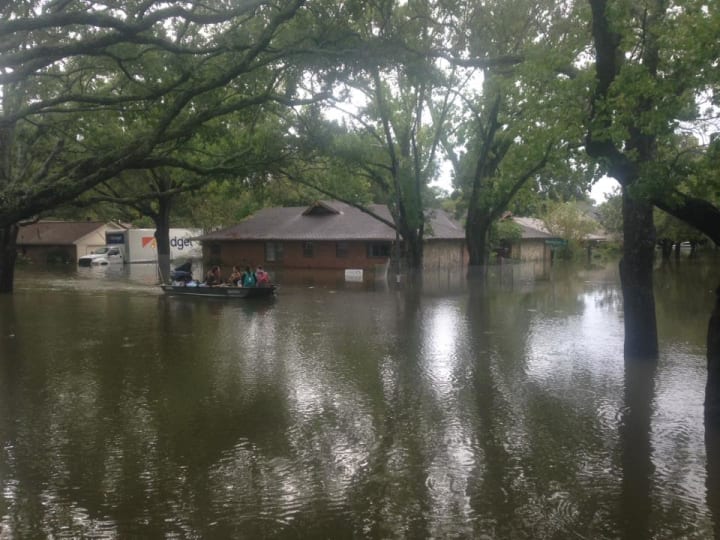 Once a victim of a flood event, a hurricane, a tornado, or any kind of weather event, a person needs tons of the right kind of support and empathy. They will be most sensitive to your comments and they will be shell shocked and starting a grief process. You will read lots of advice pieces on what not to say to sick people, etc, but there isn't much advice for addressing a storm survivor who has lost a home and/or possessions.
Here, then, is what NOT to say:
At least you are safe. You can't be replaced. Why not say this? As Rene Brown points out when you say "At Least" in prefacing your remarks, it is not showing proper empathy. Besides, the person may be physically safe, but disoriented, displaced, and feeling very emotionally unsafe.
They are just things. Things can always be replaced. Why not say this? A person who has lost their favorite antique table from great Aunt Cora does not want to hear that you were a superficial person in being attached to things. We all get attached to our stuff, and losing it is very difficult. Besides, those photos of your kids growing up and Aunt Cora's table CANNOT be replaced. A grieving of things gone forever must take place first before the survivor can move on.
It will be a blessing in disguise. You will get all new things. Why not say this? As I wrote in a passionate previously published blog, this one annoyed me the most. I understand that people want to give you positive words in empathizing your loss, but the above statements are neither sympathetic or empathetic. They are not helpful in any way to a person grieving so many losses. As one expert put it, loss of home is the second greatest loss to losing a person close to you. It is a very long road, fraught with red tape and displacement, before a survivor gets "all new things." And that's only if they are one of the lucky ones who had insurance and can replace some of what was lost.
Let me know if I can help. Why not say this? That statement is a half-hearted attempt to offer help or empathy. THINK of things to do and put it into action without asking permission first. Picking up packing supplies, cleaning supplies, a meal, or even a gift card to a store is something everyone can do to help without just saying those empty words. Trust me, as a flood survivor who lost her home and many possessions in a surprise storm, I was not too proud to accept anything that was offered. Even better is pitching in and helping with cleanup or packing—that job is daunting as the survivor tries to salvage any contents that are still dry.
From others far away who say, "How could you continue living in a place prone to weather disasters?" Why not say this? Home is home for many people for many reasons. Do not suggest that a person should abandon their hometown for good, it is just not helpful.
And now, for the best thing to say: "I am so very sorry." It is perfect, it is appreciated, and it is true empathy. If you really care, and truly want to comfort the grieving, follow the advice above.
A very empathetic friend sent me this great card.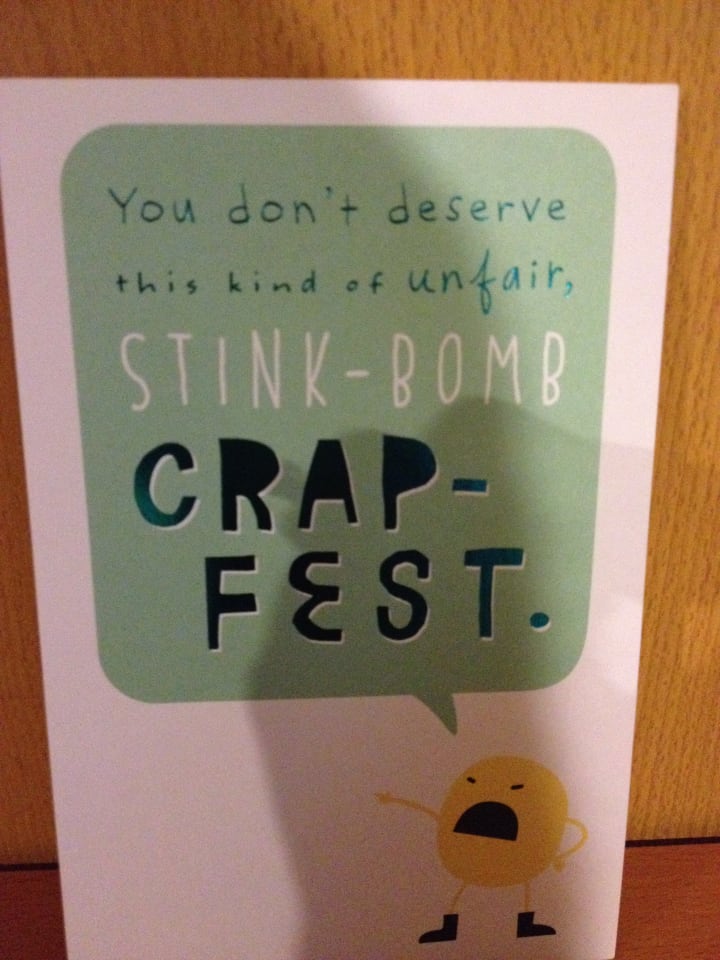 About the Creator
A longtime writer, journalist, and Blogger, Arlene lives in Houston, Texas with her husband and family. Visit her Hot Flashes Blog (hot topics with a wink and a nod to that time in life!) at www.arlenelassin.com
Reader insights
Be the first to share your insights about this piece.
Add your insights