What No One Tells You When You Lose Your Best Friend
"A few weeks into March of 2017, I got a phone call from my oldest/longest standing friend I have to date."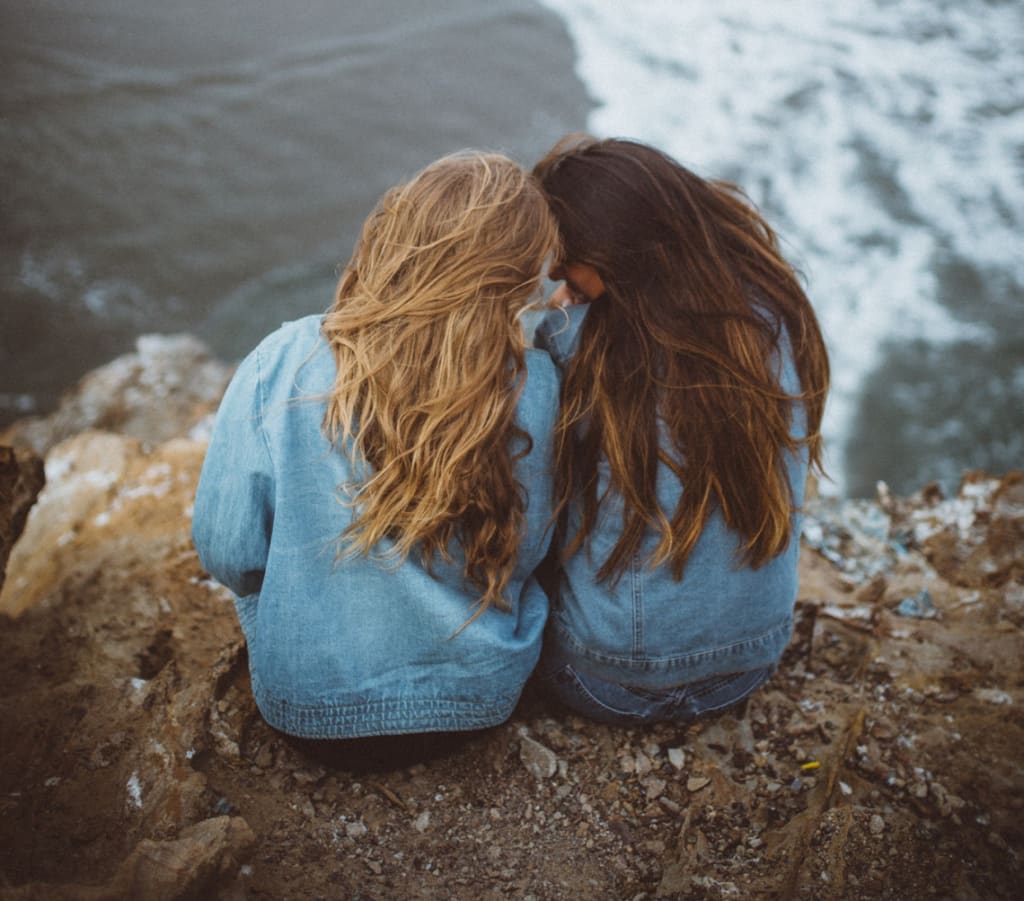 A few weeks into March of 2017, I got a phone call from my oldest/longest standing friend I have to date. Andrew Swain and I met in middle school when we were 11 years old and are still friends to this day, 20 years later. We rarely talk on the phone, if ever, and mainly keep in touch when I go back home to Colorado every year or so. I remember being at the dog park with Maya when I saw Andrew's name come up on my phone. My mind always immediately thinks the worst and this time was no different. "Andrew's calling me, this can't be good," I thought to myself. And it wasn't.
He called me to tell me that my best friend Lindsey had been in a car accident the night before and was in a medically-induced coma at the hospital and that things aren't looking good. The news didn't hit me right away; I had to let it sink in. I thought, well, if she's still alive, there is a chance. I kept in touch with Andrew every day about Lindsey's health. He would go visit her at the hospital multiple times in the next few days and didn't ever bring me much hope when we'd talk. On March 30, 2017, I got the final phone call that Lindsey had passed away in the hospital. My heart was crushed and that was the day I lost my entire world.
Lindsey and I met in high school. We were inseparable, and spent every night together drinking coffee and smoking cigarettes at Paris on the Platte, a coffee shop in Denver that was open all night. Those nights at Paris I will never forget.
For years, Lindsey and I spent every waking moment together. She was the last person I hugged before I left Denver for a new life in Chicago. We laid on my empty bedroom floor holding each other, crying our eyes out. Lindsey was the hardest person to leave behind; it was like I was leaving the best part of my world in hopes for a new beginning. Chicago was my new dream and I couldn't let anything or anyone get in my way of following my dream of living in that city. So I left and naturally we drifted apart. But not for long. When I went back home to attend my ex-boyfriend's wedding (yeah, that's a thing), Lindsey and I reconnected and promised each other we would never drift apart again. We stayed in contact and little did I know, until she passed, that she was planning on having me be her Maid of Honor in her wedding with her boyfriend, Rob.
When you lose your best friend, your world crumbles. You think of them in every decision you make. You laugh at memories the two of you made over the course of your time together. You find old letters the two of you wrote to one another in high school and cherish them forever. When you're driving and see the most incredible views of mountaintops, oceans, national parks, and sunsets, they come to mind. You wish so badly that they could be around just one more day to get to see what you're seeing.
When you lose your best friend, you gain a whole new perspective on life. You learn to let go a little bit more. You learn that life doesn't have to be so rigid. You learn to make the best of every single day because tomorrow isn't promised. You learn to laugh a little more and love a lot harder. You learn the importance of reaching out to ANYONE that comes to mind to send them a "thinking of you" text message. You learn to cherish the people around, to never burn bridges with people who are good to you and willing to be by your side through thick and thin. You learn that bonds with others ultimately become the most important thing in your life.
When you lose a best friend, all your fears you've had your entire life come to light. You fear for anyone's life anytime they get into a car or travel somewhere. You become obsessed with making sure you get a text or phone call from someone to make sure they got home safe. You become obsessed with their wellbeing when they don't answer a phone call or get back to you within a day. You quite literally destroy your mind making sure everyone around you is okay, because when you lose your best friend, you NEVER want to experience a pain like that ever again.
Lindsey McCray, you are the brightest shining angel I have ever met. You were the happiest and funniest person I'll ever know. I truly can't remember a single time when I ever saw you in a bad mood because your laughter emanated every room you were in. You always made me feel like a child. You always accepted me exactly how I was. You always went along with every bad decision I ever made. You never cared what anyone thought of you or us, together. You made my life the best life it could be. The day I lost you is the day I learned to love myself and everyone around me 100 times harder than I ever thought possible. I love you, mamambl. I hope you're resting easy on that mountaintop overlooking Colorado.