What Makes Powerful Men Stupid About Sex?
And two tips on how to stay off the front page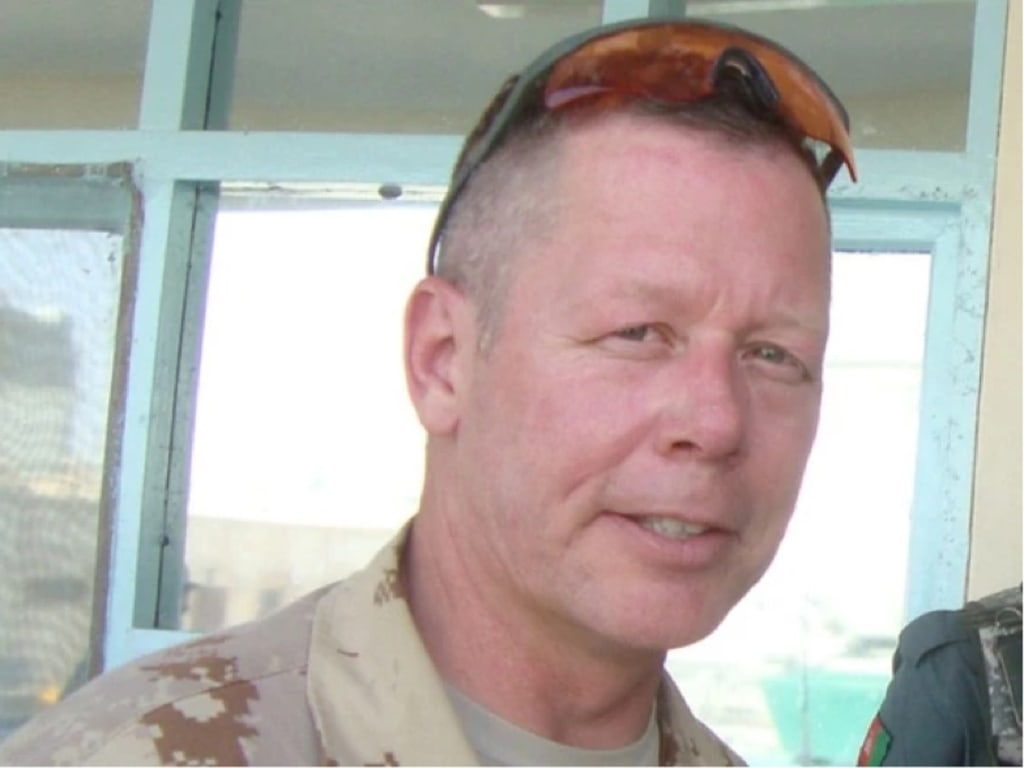 Canada's former Chief of Defence Staff, Jon Vance PHOTO BY MATTHEW FISHER /Postmedia
Canada's recently retired Chief of the Defense Staff, a four-star general, who hung up his uniform on January 14th, 2021, has found himself implicated in a sex scandal from his years in uniform.
When I first read about it, I wasn't surprised. Powerful men are always easy targets for this sort of thing, mostly because they think with their little heads at the worst possible moment.
I don't have any details beyond what I've read, but I know enough about adultery to know where he probably went wrong. But first to the known facts —
So far, two ladies with potential claims are emerging.
The first is a Canadian military officer of much lower rank who the handsome and dashing general is supposed to have had a multi-year relationship. Apparently, the two exchanged emails as recently as January of this year. (And yes, for the record, I would let him take a ride)
From what I gather, a friend to her disclosed this relationship, and while the lady in question confirmed it, she wished to remain anonymous.
The second, a low-ranking enlisted lady, claims to have received an inappropriate email from the general in 2012.
The general claims the long-term relationship was not sexual, and the email, which he doesn't recall, could have only been a joke—of course. What was he going to say?
Oh, hold the press!
Well, that's what he said at first, before walking it back a few hours later the lusty dog. It's reported he called the news agency back to "elaborate", noting that he'd dated the one 2001.
I guess when you don't have an army of public relations experts between you and the news helping, you might need to "elaborate" on your previous position - especially when you sort of spit it out inaccurately the first time.
PRO TIP—The first time you have to "elaborate" on a statement you've already made, you are in deep shit. Shut your mouth and get a pro PR team on board ASP.
Curiously, it seems he was a bit of a playa which appears to have been well known in military circles for years by other generals and their wives… We also learned today that both the government who appointed him and the one he most recently served were aware of his wandering eye.
Wives talk. Who would have thought?
Did I forget to mention that he's had a string of doting wives? The most recent one is Kerry, a retired United States Army Lieutenant-Colonel and lawyer who he met in Naples, Italy when she worked for him, and while married to Jennifer, who is now the ex (or is it an ex).
According to this source, no one accused him of being Harvey Weinstein, but the general left his Italian post a little early. Jennifer seems to have left the marriage a little early, too. Then Kerry retired from the United States Army, and the rest, as they say, is history.
For Kerry, a military gal, having an affair would have been against US military regulations. As we all famously learned from retired General David Petraeus, that military skin-hound and former director of the CIA, who experienced an epic career-ending failure after his affair was revealed.
Who better than Kerry, a military lawyer when they met, to know the law when one can play trains and tunnels in uniform? Based on that, I expect she did not take part in a sexual affair while in uniform and definitely wouldn't say so.
But they all start somehow, don't they?
But who's to judge? I say, she who hasn't had a little crush on her boss' boss, that senior exec, Mr. Sexy VP in the corner office, or that cute intern, may cast the first stone.
Besides, I am the last person in the world who would criticize a cheater (or someone who suspiciously looks like one). Having written a book on how to cheat, I do after all have a reputation to maintain.
What I will do is remind my readers of how this sexy tempest in a Canadian teapot shows us the two things I tell every cheater:
You Both Need Something To Lose

. Never have an affair with anyone who has less to lose than you do when things go south. I don't mean to find another general here, but find a lady who doesn't want to leave her comfy family situation and rich hub. She'll do everything your wife won't and then walk past you at a cocktail party without blinking. A single girl or guy with no family, reputation, or home to lose might just decide you're the one and blow up your life hoping to win you over.
Don't Cheat At Work

. Dipping your quill in the company inkwell is a sure way to lose everything. Someone might catch you at it and turn you in, or worse yet, exploit it. Wives to talk, remember? Or, when it goes south, never think for a second that the hot intern with the rock-solid abs you blow in your office at lunch isn't above turning you in for a bigger slice of pie. It is so easy to become a walking #MeToo. It isn't worth it. They are already kicking around the idea of an unequal "power dynamic" between them. That doesn't sound good, does it?
And what's a story without a sweet little irony?
It seems our general was the champion of stamping out inappropriate sexual conduct in the Canadian military.
And the problem wasn't small. The government of Canada is paying out $900 million to a class-action lawsuit of soldiers and defense workers who experience sexual assault and harassment.
I imagine a decade-old email from the poster child of the current sexual misconduct campaign might be worth something now. Smart move chickie!
Now, I'm not saying any of his wick-dipping was inappropriate, and neither is anyone else so far, but OMG!
So awkward (see pro tip)
What will happen to our man here is anyone's guess. But the impact of his dalliances on his reputation would have been much lower had he cheated with someone outside the workplace with her own reputation to maintain.
And that's the lesson your cheating Fairy Godmother wants to impart on you —
If you're going to step out, don't cheat at work and make sure they have something to lose.
Join my email list ☞ HERE ☜ and get a free pdf copy of my ebook How to Cheat: Field Notes from an Adulteress.
© Teresa J. Conway, 2021
About the Creator
I write about sex and adultery. Author of - How to Cheat: Field Notes from an Adulteress. she/her/LBGTQ+ positive. Reach me at [email protected]
Reader insights
Be the first to share your insights about this piece.
Add your insights