What Happened While I Was Away
And What I Came Home To
I'm back in Washington again, having flown home from Texas on Friday, which I have mixed feelings about, admittedly.
But that's not what this post is about.
While I was away, a lot has changed, so I'm gonna share that with you!
Changes at Home
Let's start with what happened at the house during my absence:
My New Desk Chair Arrived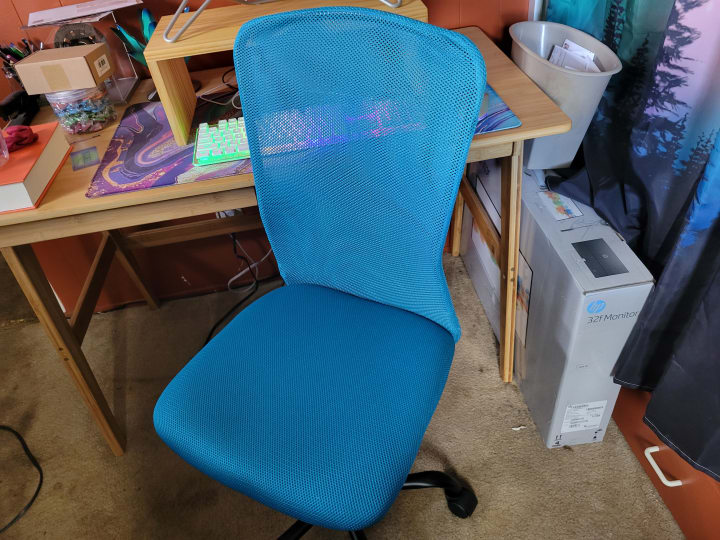 Finally.
It's here!
And it's about damn time, too.
I'd been waiting since July for it, having to reorder it after the first one was lost in transit. So I'd figured it was a lost cause.
Glad I was wrong.
It's comfy, much more than the old one, although it has no arms to save space, but that's one reason I chose that one.
Mom Started Revamping Our Food Organization System
Over the years, she's been trying to container all the bagged goods we have floating around our house as part of her organization, among other things.
But when I got home, new and old containers were strung all over the place, a normal side-effect of her projects.
We Have a New Faucet/Under-Sink Filter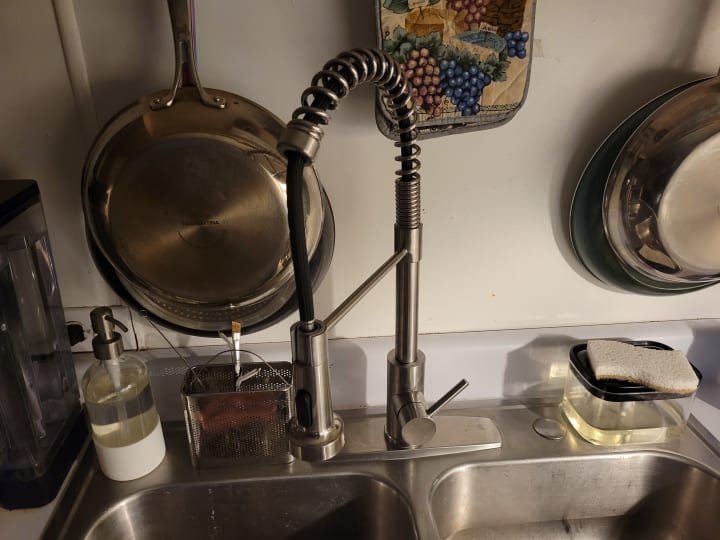 Yeah, our old faucet had been eroding for quite a while, and Mom had a new one sitting in the cart forever.
But apparently, they were tired of the crappy one and finally bought the new one.
We also have well water, which is naturally hard and doesn't taste great; we've been using two Brita filters for water consumption — one for our coffee maker and the other for general use.
So my parents figured if they were buying a new faucet, they might as well buy a water filter underneath the sink.
Granted, my stepdad screwed up my system under the sink, but the water tastes better and feels softer. And I'll fix it later, so it's not the end of the world.
My Friend is Moving to Oklahoma
Okay, so I sort of knew about this one before I came back up.
My mom messaged me about a week before I returned, saying she was moving. But Mom assumed she would be moving back to Oregon, so when she told me, I assumed that as well.
It would have been much easier to go to Oregon to visit her, as we live in Washington state. And my friend wasn't keen on going back to Oklahoma last time I checked.
So yes, I was surprised upon hearing the correct information.
And while I'm not opposed to either her going here or me going there to visit her, my mom does not like that state at all, more so than Texas.
But maybe she'll change her mind and move back to either Washington or Oregon.
My Reaction to All of This?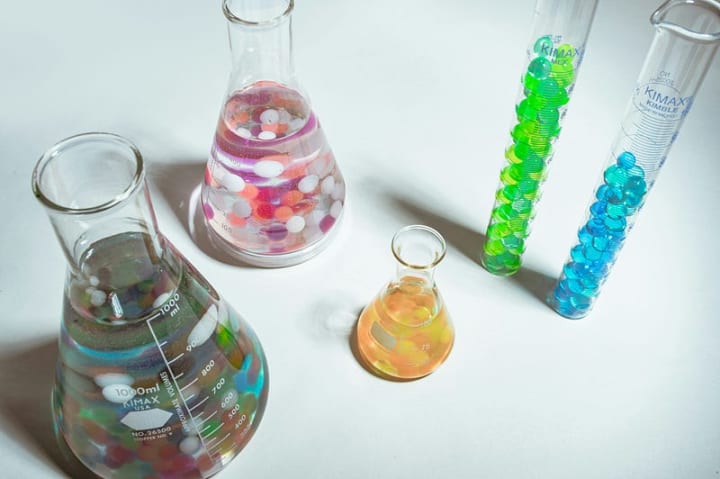 I'm happy with most of the changes so far, as they make my life better, especially my desk chair.
As for my friend moving away, while I am a bit bummed I won't have someone around to debate books and Marvel movies with, I've accepted this change and won't let it impede our friendship.
What Am I Gonna Do Now That I'm Back in Washington?
Mainly focus on becoming healthier, financially independent, and having a great friend group.
Being Healthy
I kind of let my exercise and eating habits go by the wayside, so I'll be regaining that and then some.
Earning Money
I'm also working toward getting a remote sales rep job to make money while I continue my writing and editing journey.
I know it seems like an odd move, but during my trip, I realized that in order to claim the freedom I want, I need to swallow some of my pride and do something that can help me.
Making Friends
I want to work on my social circle as well, as it has shifted around recently, nurturing the new friendships I forged while away. 
And to create friendships with those whose goals align more with mine. I want to be better, so surrounding myself with people who desire the same is vital for my personal growth.
Because I can't live my life in the passenger's seat.
I won't.
***
Thank you for reading! I hope you enjoyed it. Subscribe for more content!
About the Creator
I create anything from fiction to personal stories, poetry, and more. I'm also on Substack, Ko-fi, and Gumroad!
My Twitter(X) handle is @AmethystC99.
Visit my website if you need help editing your fantastic story!
Reader insights
Be the first to share your insights about this piece.
Add your insights