"What Does Date Night Mean To You"
Romance By: Mindy Lawson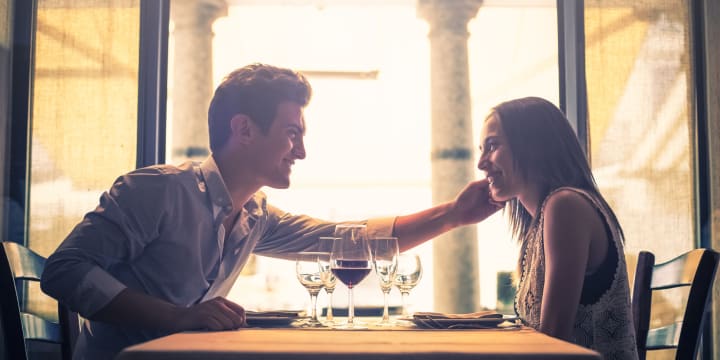 "What Does Date Night Mean To You??"
Written By: Mindy Lawson
09/17/2020
* So this is mainly for you females out there, but I had to get a mans thought's on it too, so I did and this is what He said, ( Date night consist of you taking someone out and doing something with them like out to eat, movies, or something to that effect. It can also mean date night with your kids, parents or friends, just make sure it is labled right, LOL.) *
Well first lets start with what the real definition is for Date Night: It's a prearranged occasion on which an established couple, especially one with children go for a night out on the town together. So do you agree with that or do you have a different opinion/outlook on Date Night. Me I would have to agree to a certain level. I used to have it set up in my house a few years ago to where you could have date night once a week for Regular Date Night (was subject to change to every other week if needed to be), that meant just you and your significant other only. For House Date Night: that meant Children, Father/Boy Friend and Mother only, The last one was Anyone Date Night: which meant you draw a name from the hat to decide who got to have that date out of the people in your home and then they have the choice to choose who they want to take on a date. I also believe that Date Night can consist of family, friends or children too. See I look at it like this, Date Night means a nice casual night out, whether it just be you and that other person or family/friends. But you go out to eat or to the movies, or do something fun in the community. You could however have date night at home if you have too but that is a more of a family night persay. I know that all changed for me and my family though. Once me and my ex broke up and decided that it was really over my date nights went with that relationship. The guy that I am with now isn't too into date night. Yes he has the same beliefs in it as I do (he is the one I asked, His answer was at the biggining of this). However there for the longest time me and him were constantly working different schedules so it was really hard to find the time. Now I recall once getting my mother to watch the 4 kids and letting us have some time together and he didn't even want to do anything but get takeout and go back home and watch a movie, so that is what we did. Then there was a time he took me out for dinner, it was a little early in the day to be calling it dinner but hey we got to go to a nice casual place and eat a wonderful meal and sit and talk, laugh and enjoy each others company. Then there is now where we might grab a bite to eat and that is it we don't have date night or anything related to it. Our money situation stops most of that and some other things but that is my thoughts on Date Night. I know that in todays society more than 75% of the population does Date Night if not more. I think that is one big key in a relationship. It keeps the two of you together, you get to spend that quality one on one time with each other and get to do whatever it is that you chose to do, (whether that be together or one or the other decide what you are going to do and where you are going to go). Yes it is also important for family time if you have a family, (kids and what not) it is most important in a relationship to have that quality time. Try and mixing it up a bit to don't always do the same thing each time you go out, keep it interesting and spontaneous/adventurous. I think that it helps keep the relationship more secure and healthy as well as honesty, trust, loyalty, communication, and all the other key things in a relationship. Well you all have a wonderful rest of your day/night, and remember Date Night can mean so much more than it's true meaning.
Have a blessed one!!
dating
I am an outgoing outspoken adventurous person who loves her kids.