What do you hear when I say 'good night'?
For sayin' things that you can't say tomorrow day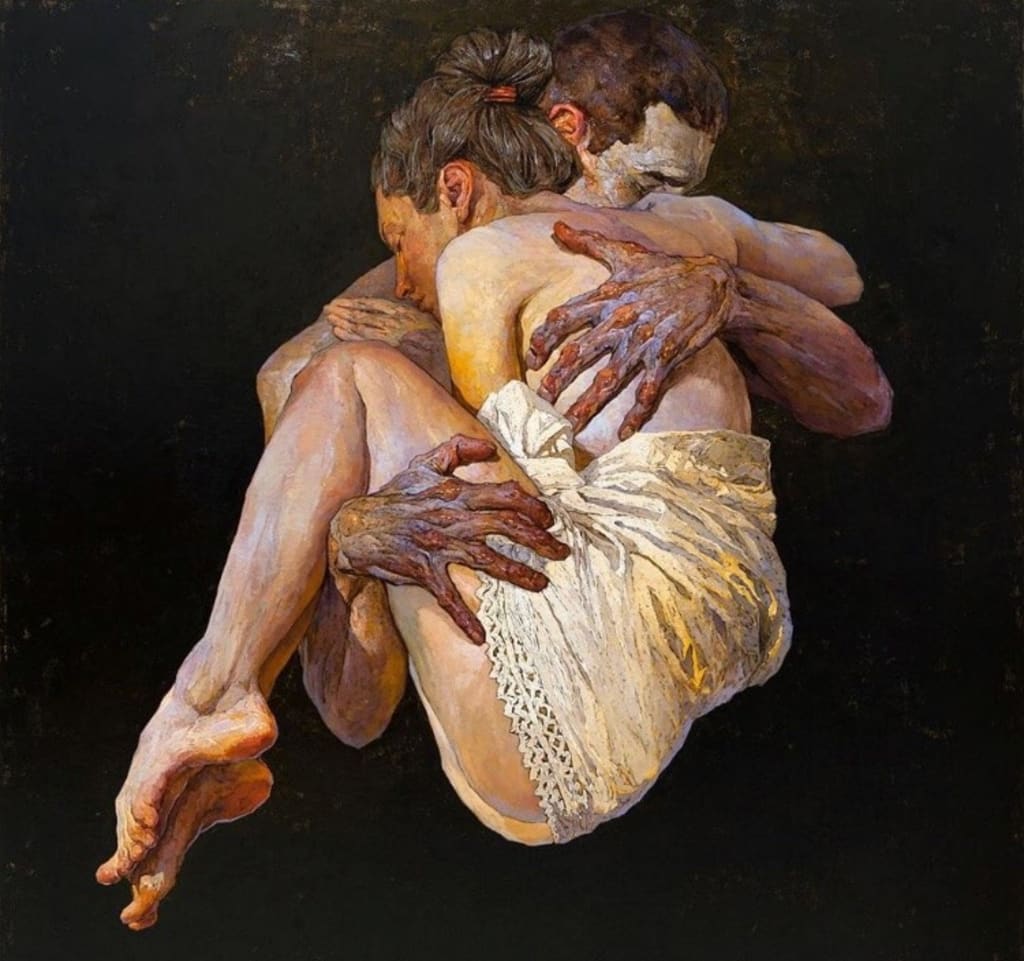 Weightless/Denis Sarazhin(2019)
I've suffered from insomnia for long enough. I am afraid of the darkness. And most of my dreams are crazy. For me, sleeping doesn't always mean a pleasant thing to do. It is ironic that I hate night time as much as I love the beautiful sunset right before it gets dark.
I can (almost) swear, being the warmth and brightness of the sun with me, I can be pretty tough. I rarely have a problem to drag me out of bed and run for miles the first thing in the morning. I'm still working on it, but I can stop a petty problem from turning into a monster in my head and ruin my day. However, at night? Anything can play cheeky games with my mind.
The night is my most vulnerable time. Have you ever woken up in the middle of the night and felt so cold and lonely for no reason? And suddenly, the high tide of unpleasant memories flew in you, and the endless chain of thoughts kept you awake overnight? Then have you also found the face of someone you dearly care about right next to you? I cannot think of anything better than the tender touch to my heart when I do.
One of many wrong ideas about love that I used to have not until long ago is this; I thought I would find one if I'm lucky enough. But I realized that all I need to do is be brave a little bit more. Just a little bit more even when I have no clue what is going to happen after. Not all people whose eyes are closed are not sleeping. Likewise, when I am silent, it doesn't mean that I don't have anything to say. It's the opposite.
When the pile of words gets too heavy on me, I can't bear with it. I can't carry the weight to find the right word and the right time. So I always ended up giving up and being quiet. I've gone through a long journey to realize how many precious moments I've missed by not saying something I had to say. However, I decided to leave all the regrets behind, dare myself to open up my heart. And that was when amazing things began to happen.
When you see other people sleep, you can tell if they have good dreams or bad dreams. You can even tell who had a long day. How do we get to do it when people don't speak any words? Honestly, I don't know. I can only assume that there is something miraculous fills in the blank when something cannot be expressed in any form of language.
Sleeping right next to someone means more than it shows. I simply say 'good night', because that is the sweetest thing I can think of. When I say 'good night', I'm actually saying something that cannot be said with the words but only with my warmth and the way I touch you.
''Good night'', I mean,
"I'm ready to show you my weakness and flaws. I want to share my most vulnerable hours with you. Knowing that you're going to be right next to me when I open my eyes in the morning soothes me. It eases my worries and makes me expect another day like this."
'Sunday Morning' by Maroon 5 has been my all-time favorite song since I listened to it for the first time. It has magical power. It always takes me somewhere else. Wherever I am, I can feel the warm embrace of someone I love on a rainy Sunday morning like those unforgettable moments we wish would last forever.
I do know the sun never waits for me, no matter how sweet my dream was, and I need to get back to reality. Still, when I get to say 'good night', to someone special, other things seem doesn't matter at all. Because it already means so many things at that moment- the moment I should appreciate with all my heart. Because like the lyrics of my favorite song, when we 'steal some covers, share some skin', 'that may be all I'll need'.