What Do You Do When You See Someone Lying Prone in the Rain Beside a Busy Roadway?
The world needs more Good Samaritans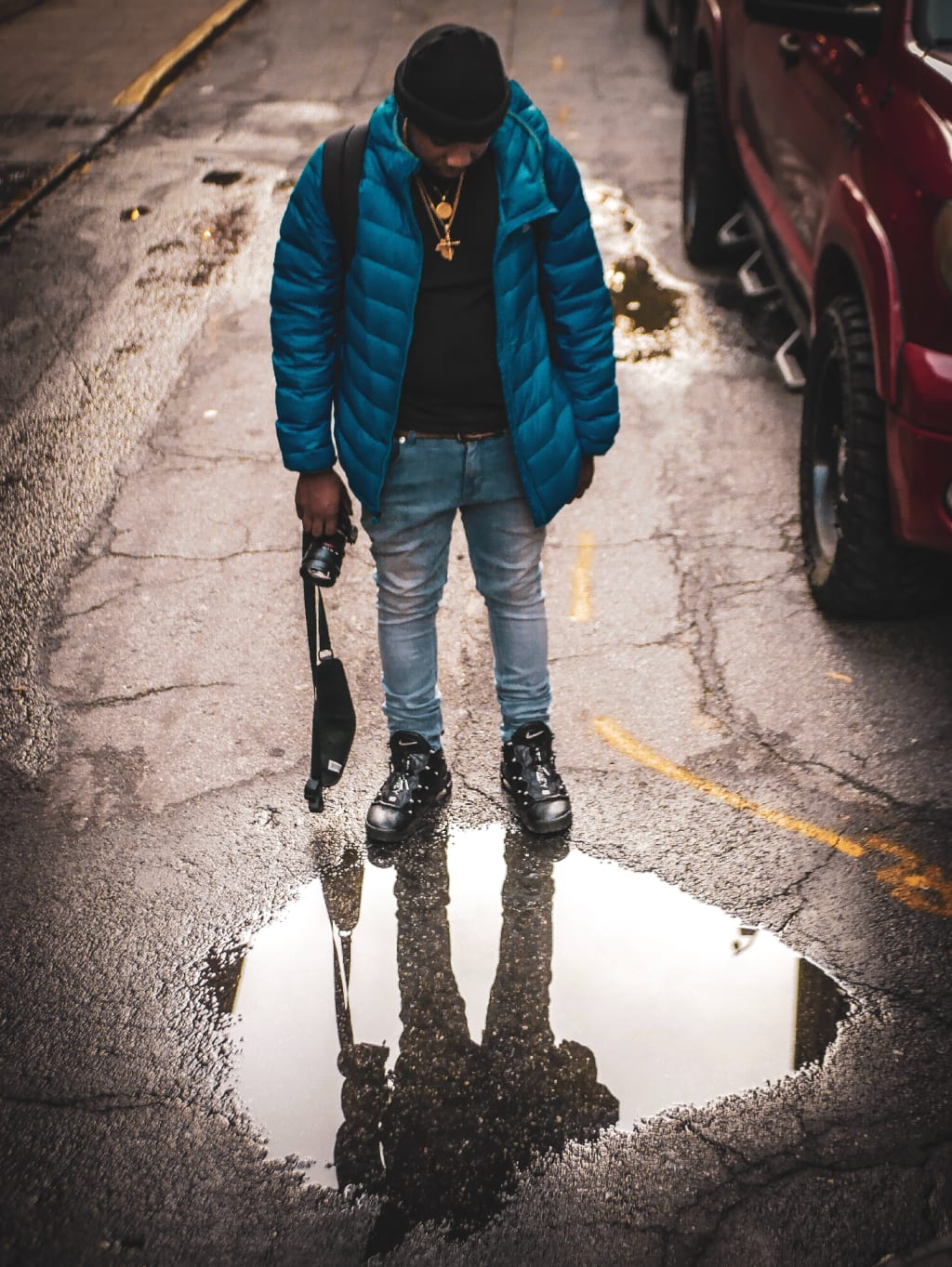 Photo by Prime Cinematics from Pexels
Today Was No Ordinary Sunday, that's for sure!
Like many Americans, I have established a routine for Sundays of going to church to pay homage to the Lord and thank Him for His bountifulness. Today was no exception to the rule. I've been attending church services for nigh onto 70 years now.
While I was there this morning, I spent time praying for sick family members and friends. I have a pretty long prayer list and I enjoy reflecting on the joy and importance each person brings into my life. I believe in practicing my beliefs, even if I don't always succeed.
On the way home, I was traveling my usual route, making sure to leave enough distance between me and the car in front of me since the streets were wet with a misty rain hard enough to have my intermittent wipers on so I could see clearly.
Beyond my line of sight, something was causing drivers to quickly slow down. As I approached the slowed area, I noticed a man laying on the ground, completely prone, face up. His arms and hands were naturally positioned to each of his sides.
My mind began racing. No one was stopping to see if this person was okay. He had fallen or placed himself in a strategic part of the road where nobody was able to suddenly stop their cars without causing a huge traffic jam.
I tried to find a place to turn around because I wanted to go back to check on him. After half a mile or so, I finally found a way to circle back to the spot where he lay, but he was gone.
I gave the area a thorough check to see if he had somehow ambled his way to a sheltered area, but there was no sign of him anywhere. I thought someone may have stopped to help him or offered a ride, but I had no way of knowing that's what happened.
As I drove further on the road leading me home, this man and his plight, whatever it was, wouldn't leave my mind. I felt certain a good Samaritan must have stopped to help him. But, that led me to wonder why I had seen so many cars, including myself, pass him by without so much as a toot of the horn at him.
Rather than dwell on what other people did or didn't do, I decided to concentrate on the positive--at least this person was no longer laying on the rain-soaked ground in temperatures nearing 40°.
This experience has broadened my perspective on what it means to "love thy neighbor as thyself." I did not live up to the standard of helping others who are in need. Looking back on it, I should have been the first to immediately stop my car to render whatever aid and assistance I could muster, regardless of traffic concerns.
As we head into the start of the major holiday season, I believe the Good Lord put this gentleman in my path as a means to show me how to be a better version of myself.
The true spirit of Christmas is to be like Christ every day of the year. It needs to be ingrained in us as we leave our church just as much as it is ingrained in us when we walk into our church.
Sometimes I find myself at odds with my beliefs in that how I react to scenes like this isn't always how I should react.
How would you have reacted?
Thanks for reading this!