We Got Lost in Paris
and found love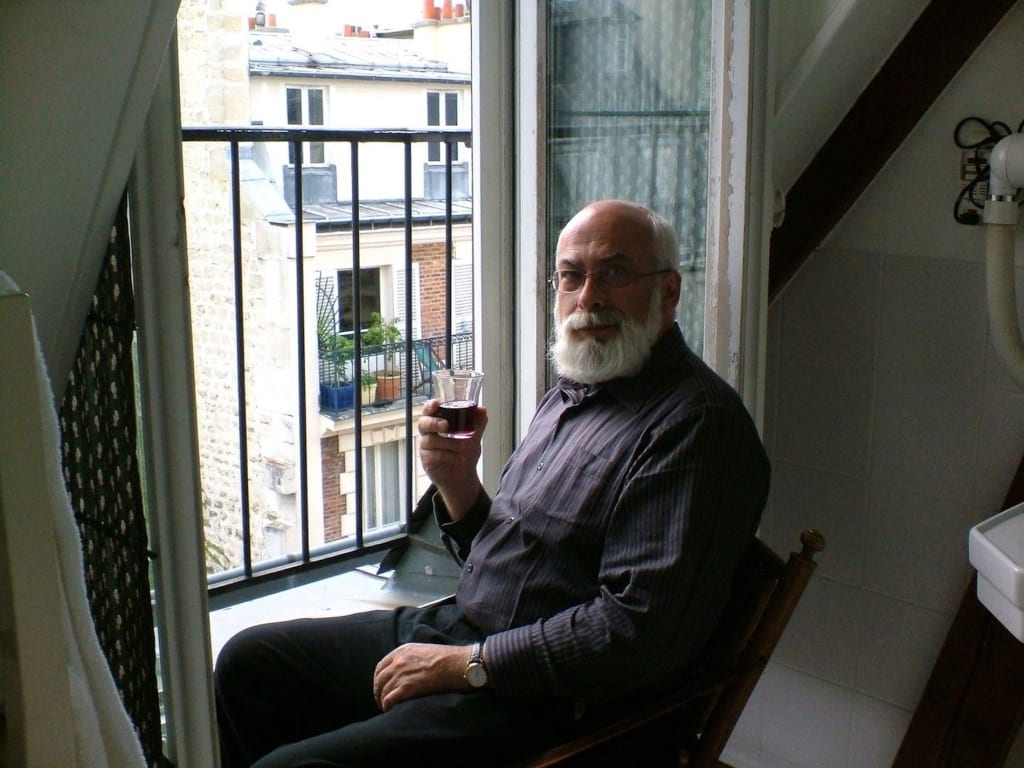 Through the cobblestone streets we traipsed, enchanted by the ancient city, as bewildered as Alice in Wonderland. There is no better place to get lost than Paris.
We looked for familiar landmarks but were delighted to find the unfamiliar around every corner: a green neon sign announcing the Dulac Detective Agency, a Delacroix on the wall of a church we wandered into, an enchanting flower shop full of heavenly fragrance and sunlight. There, you bought a lavender plant to take to our friend's house for dinner that night, assuming we'd actually find our way there. 
I couldn't have loved you more as I snapped a shot of you holding the plant, your smile upstaging the purple flowers. Oh wait, I could love you more. I do love you more - every day. And every day in Paris our love blossomed, just like the posies in that shop, just as it still does. 
It was my work - and yours - that brought us together. I was researching weird Canadian laws for a book I'd received a grant to write, and a friend told me that he knew a lawyer who might be able to help. He contacted you. And you promptly sent back the message: "Tell her to go to the law library."
It was a royal brush-off. But our friend invited you to his Valentine's Day party, to which I'd also been invited.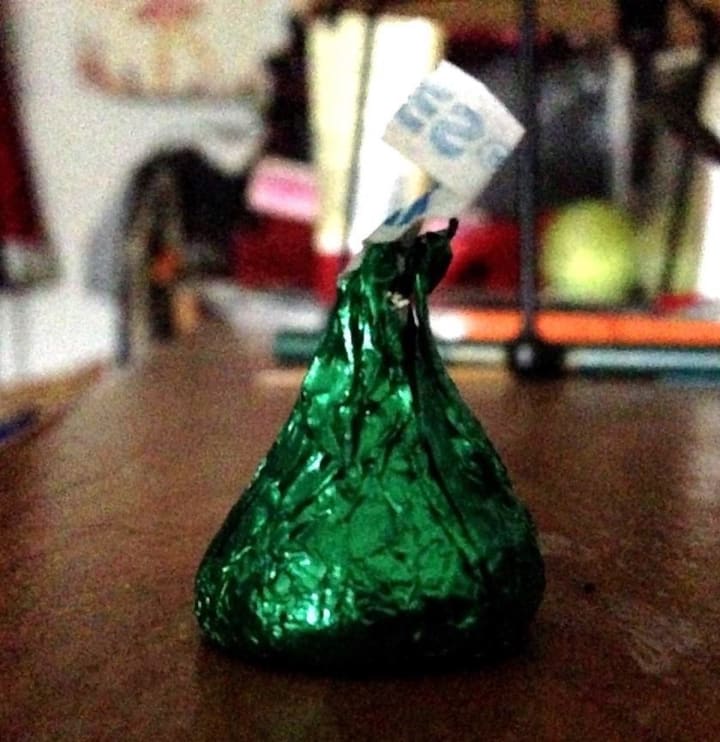 As I nibbled on a pair of chocolate handcuffs, a man standing beside me asked if I'd find the maraschino cherry for him in a box of chocolates. That was you. I pointed out the chocolate and then we spent the evening together, nibbling and laughing.
We just happened to be leaving the party at the same time. The sidewalks were icy, so we hang onto each other as you walked me home. Slipping and sliding, cinnamon hearts melting in my pocket. When it was time to part, we just stood there gazing into each other's eyes. Then a kiss.
Five years later we were looking for the breadcrumbs that would lead us back to the Latin Quarter, where we were staying at Les Jardins du Luxembourg Hotel.
On a winding road we came across a man wearing a beige overcoat, accessorized with hat and gloves. He was going through a garbage bag outside of an ancient church. "Inspector Clouseau", we said together, then broke up laughing. Shocked at our giggling presence, Clouseau threw the bag into his Citroen and sped away.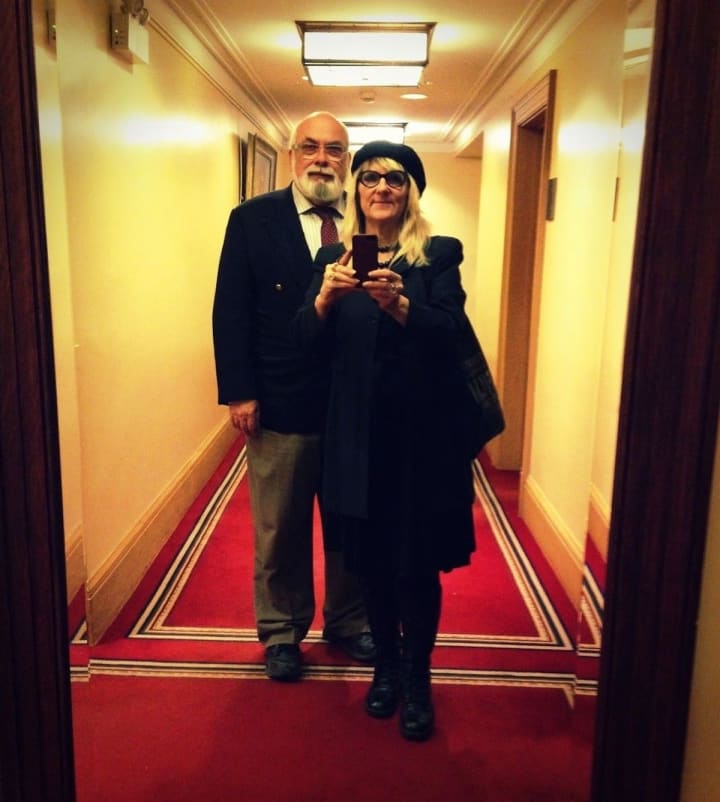 You are all gravitas in the courtroom but outside of your law practice you are as playful as a court jester. Of all your great qualities, your ability to make me laugh ranks close to the top. Laughing together is everything - it's made serious times easier to bear. And we found that the more we did it, the easier it came to us, turning bleak moments upside down and melting tensions before they become knots.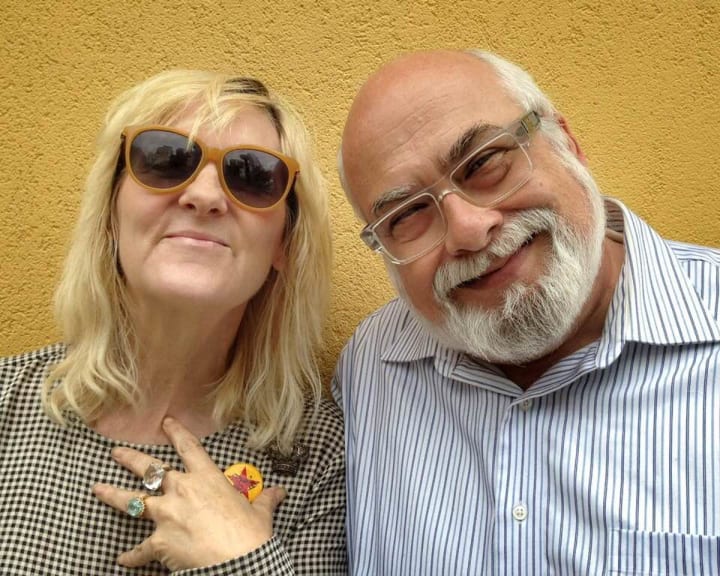 Also ranking close to the top - your culinary skills.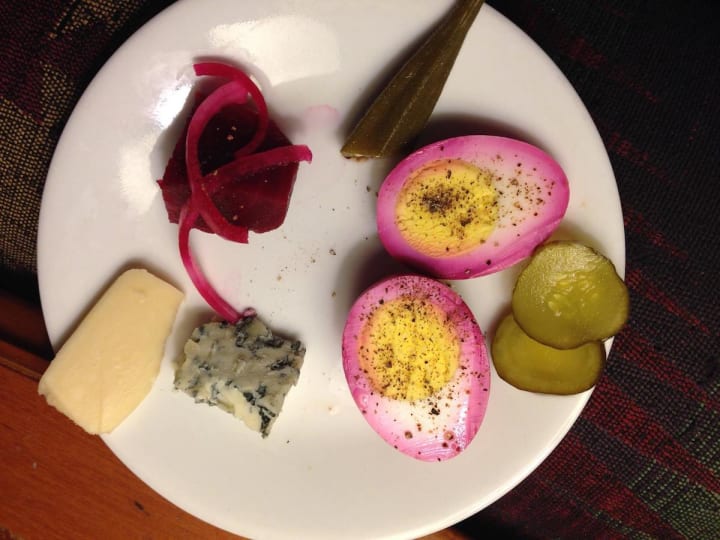 Your photography skills are unparalleled. Here, cookery meets photography -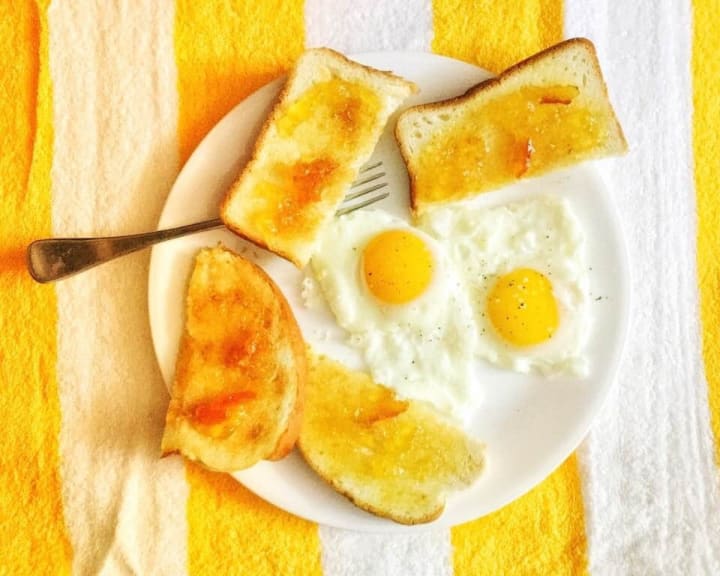 The way you see the world, in all its complexity – the good, the bad and the beautiful – constantly inspires me. Listening to you interpret the intricacies of the law is like listening to a craftsman talk about making an exquisite piece of lace. You bring the same fascinating enquiry to discussions about art or science. You're always flinging doors open in my mind, doors I didn't even know were there.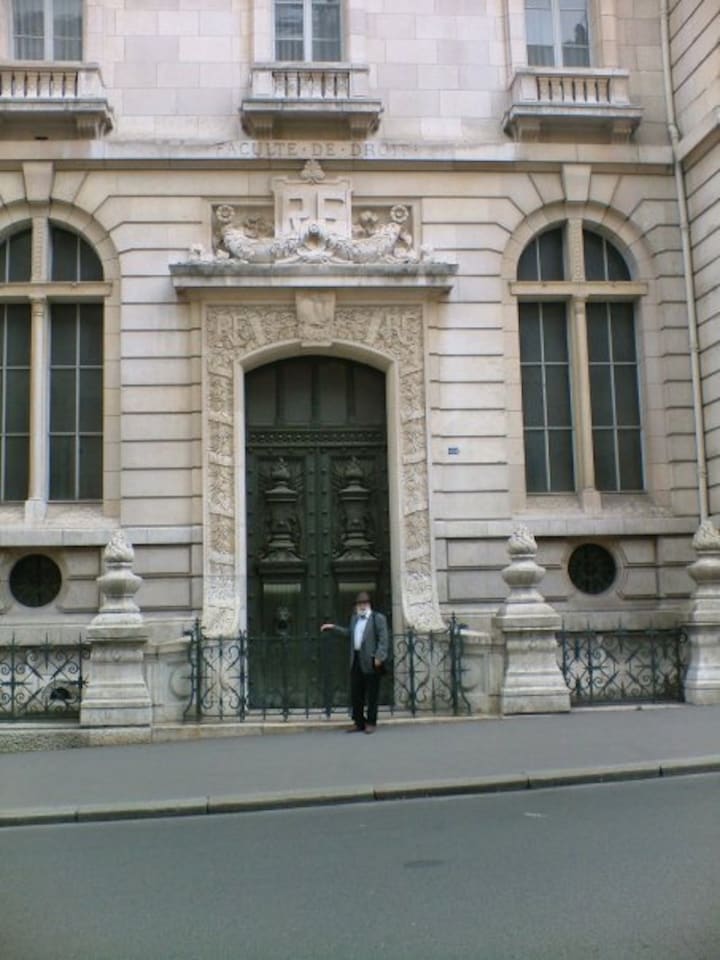 You did an enormous amount of work for me when it looked like I would never receive child support payments. Even the Family Court had suggested I sign off on the court order - let the poor guy go because it seemed he had nothing to give. But he did, and so your work proved successful and I started getting retroactive payments.
You asked for nothing in return and I could not believe the generosity of your offering. Now, after eighteen years together, I do believe it because I see you enact it all the time: as a lawyer doing pro bono work, and in your preferred profession as an actor, providing gratis coaching to other actors.
It was the thespian in you that made for a fab street show on our first day in the City of Lights. You became the volunteer foil to a modern day mime and your skill at comic timing and nuance was a joy to watch. I laughed and applauded from our cafe table. Later, we drank Sancerre while watching the Paris promenade: so much elegance and style.
That night, back in our room in that quaint hotel where Freud used to stay, we fell asleep in each other's arms, full of wonderment and jet-lag. Then you woke me in the wee hours to show me the top of the Eiffel Tower peeking over rooftops and chimneys. It glittered with thousands of lights. And you said, "They lit it up just for you."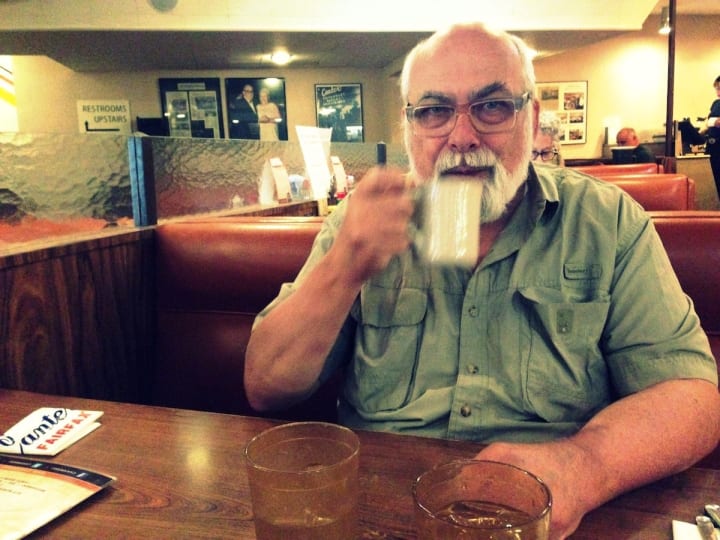 Other travels brought other adventures: New York, Chicago, Philly. In L.A. we painted the town red and spent a lot of time in the blue Hockney-painted pool at the legendary Roosevelt Hotel, where many other lovers have holed up, including Gable and Lombard - in fact, there's a suite named for those two.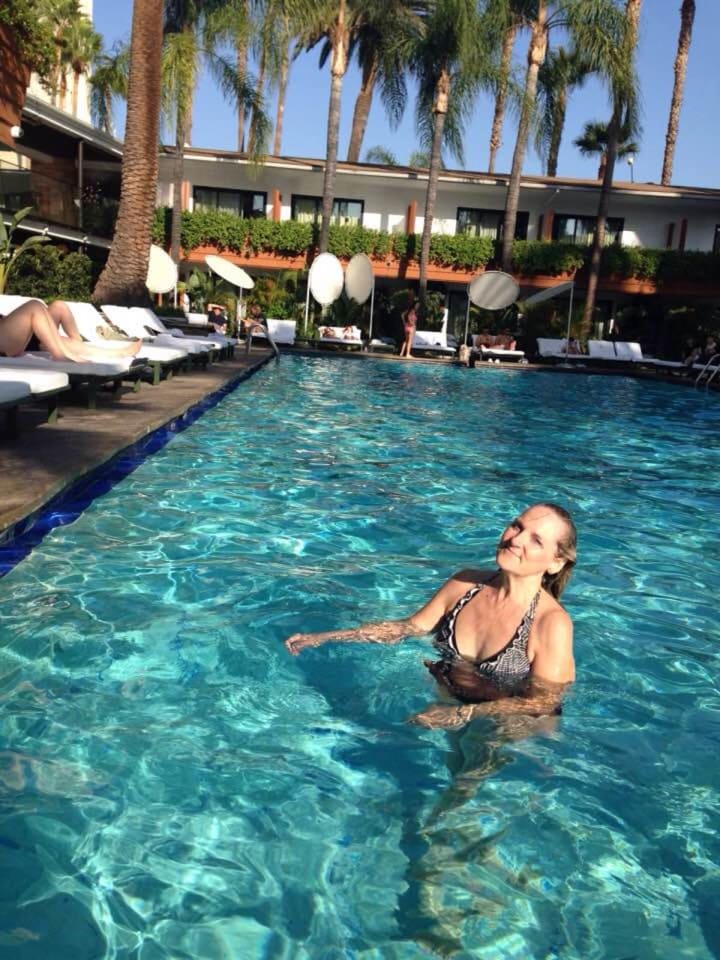 Early one morning, we caught a boat (the only boat) headed for a film festival on a strange little island. It was a hectic day that frayed my nerves but I was a nominee and so we smiled for the photographers -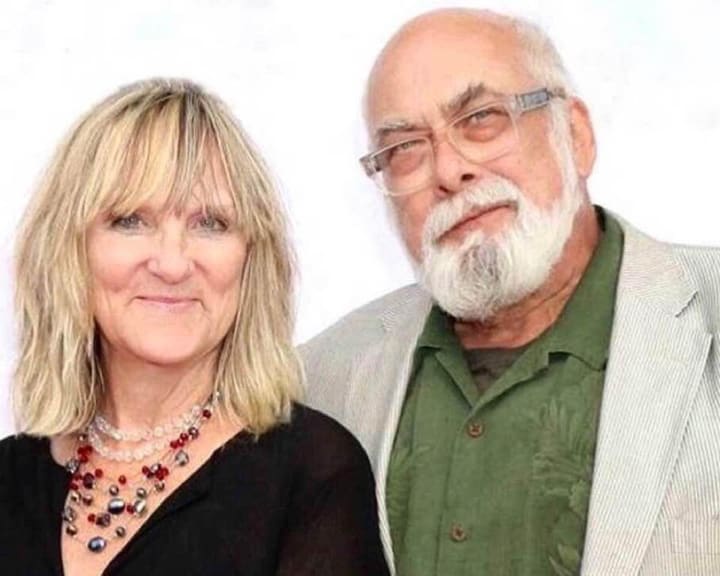 Back at the hotel on the mainland, I fell asleep and had a bad dream, waking at midnight to a feeling like I'd dropped off the face of the earth. You sang lullabies to me that flowed one into another - a medley, that your son when he was small, had called the "History of Lullabies". The softness of your voice that night revealed the history of you and me together: endless support, soothing love, challenging journeys - and much hilarity.
The next day, you suggested we duck out of the ceremonies and loll on the beach instead. Listening to the surf pounding and the seagulls hawing was so much better than listening to boring speeches in dark spaces. It was my nomination for Best Screenplay that had you organize the trip in the first place: your championing of my artistic efforts has been unceasing and your wise feedback has always propelled me forward. 
I didn't win that award. But I won you.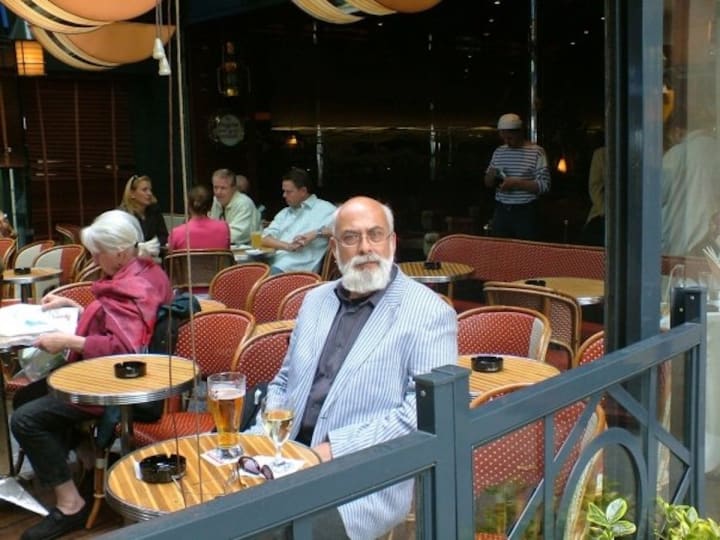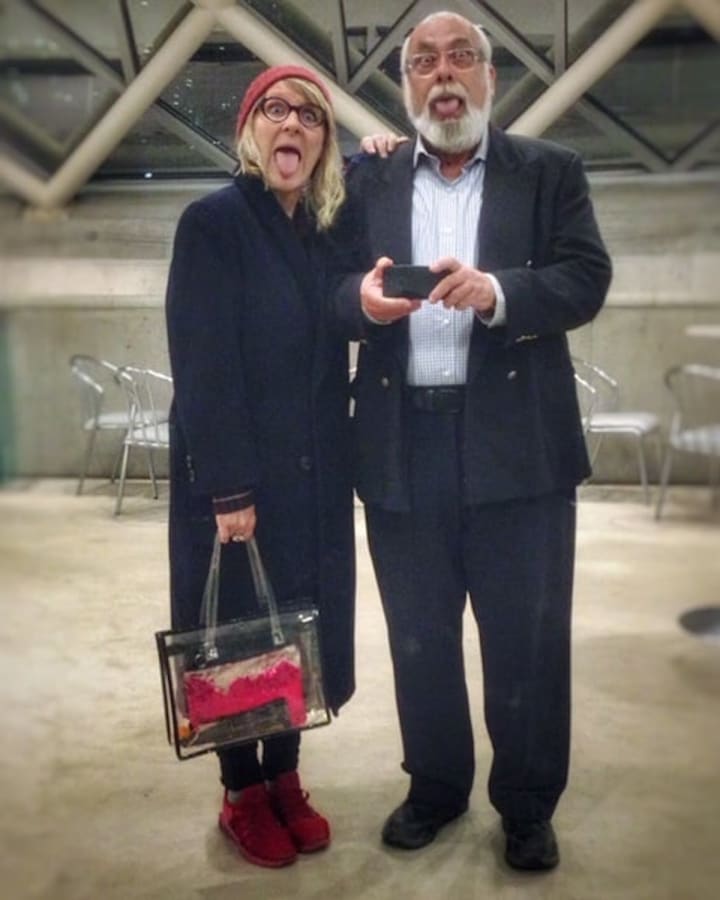 love
About the author
Harper Collins published my novel "The Gorgeous Girls". My screenplay "Sideshow Bandit" won many Best Screenplay awards at film festivals.
Reader insights
Outstanding
Excellent work. Looking forward to reading more!
Top insights
Heartfelt and relatable

The story invoked strong personal emotions

Excellent storytelling

Original narrative & well developed characters

Easy to read and follow

Well-structured & engaging content
Eye opening

Niche topic & fresh perspectives
Add your insights