Ways to Show You Appreciate Your Significant Other
How to show your love that you care about them.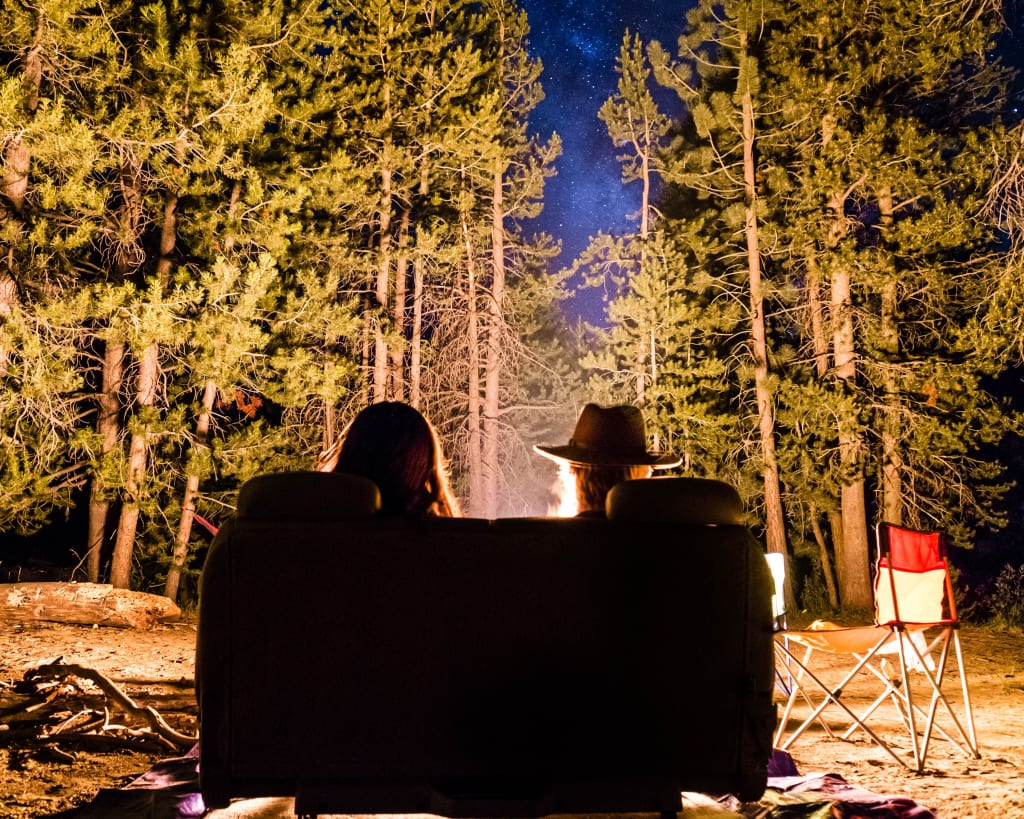 Showing your significant other affection is a great way to express your gratitude. They deserve to be showered with the love that truly speaks to your affection for them. You may be searching for that perfect gift or gesture that says exactly what you are hoping for, there are options for any price point, interest and personality, so consider these amazing ways to show your appreciation as you consider the perfect gift or offering for your sweetheart.
Test of Time
To show your love can last the test of time, consider women's watches as the perfect accessory that both offer form, function and design. Gorgeous timepieces can offer a beautiful adornment of the wrist with the perfect accent that will remind her of you whenever she checks the time.
Dance Together
There is something particularly romantic about dancing together. Whether you take dance classes to learn a new skill together as a way to appreciate her love of dance competitions or you just slow dance in the kitchen, there is a sense of timeless romance to this gesture. It says that you see her and are willing to not take her for granted.
Getting Away
Escaping from the monotony of life can be a great way to show your appreciation. By whisking her away to a destination that provides a setting perfect for relaxation, where there are no other priorities, distractions or things requiring her attention, you can appreciate how busy she normally is and provides the space for her to unwind. This provides the perfect opportunity to just rest and relax or take on adventures that speak to both of your interests if you so choose.
Spending Time Quality Time
Time is just as precious as any money or gift. By taking the time to spend some time with one another this speaks to your appreciation of your relationship. Unplugging and putting your phone down and truly getting into a deeper conversation or relaxing in a setting without distractions will give you the chance to focus on one another and your love.
Spa Day
If she's been experiencing a great deal of stress or she could really use an opportunity to unwind, treating her to a spa day is a lovely way to show your appreciation. By providing an opportunity for her to decompress with reduced distractions, then let her know that you see her stress and want to give her a chance to reduce that.
Breakfast in Bed
Breakfast in bed is a tried and true staple of expressing your thanks. Sneaking out of bed to prepare your sweetheart something delicious is a small, inexpensive way to truly say how much they mean to you. Consider topping this lovely gesture with a mimosa and a single rose in a bud vase to take this lovely experience to the next level. With this small sign, you can show how much they mean to you.
Picnics
Getting outside together during great weather to enjoy nature is a great way to spend time together, and a picnic is a romantic display to accompany this awesome activity. By choosing to pack her favorites, a bottle of wine and small signals to show that you've been paying attention, this gesture goes a long way. You can appreciate her and also show her that you have noticed her favorites and spend time curating those for this experience.
Favorite Snacks or Meals
Stopping by to pick up your sweetie's favorite snack or a meal from their favorite restaurant so that they don't have to cook dinner, sends the message that you were thinking about them and wanted to send them a special treat. This delectable gesture is sure to be on that will be savored and greatly appreciated.
Conclusion
There are plenty of ways to show your sweetie how grateful you are for them. From gifts to small gestures, the ways you can express your appreciation run the gambit, fitting every wallet and every person. Consider how you can show your significant other with a sweet and meaningful gesture to remind them that even in the toughest of times you love them dearly.